Affiliate Disclaimer: SpyPhone.App may earn a commission from purchases made through our links, at no extra cost to you. Our reviews are unbiased and based on our evaluation of the products and services. Your support through these links helps us maintain our website. Thank you for your support!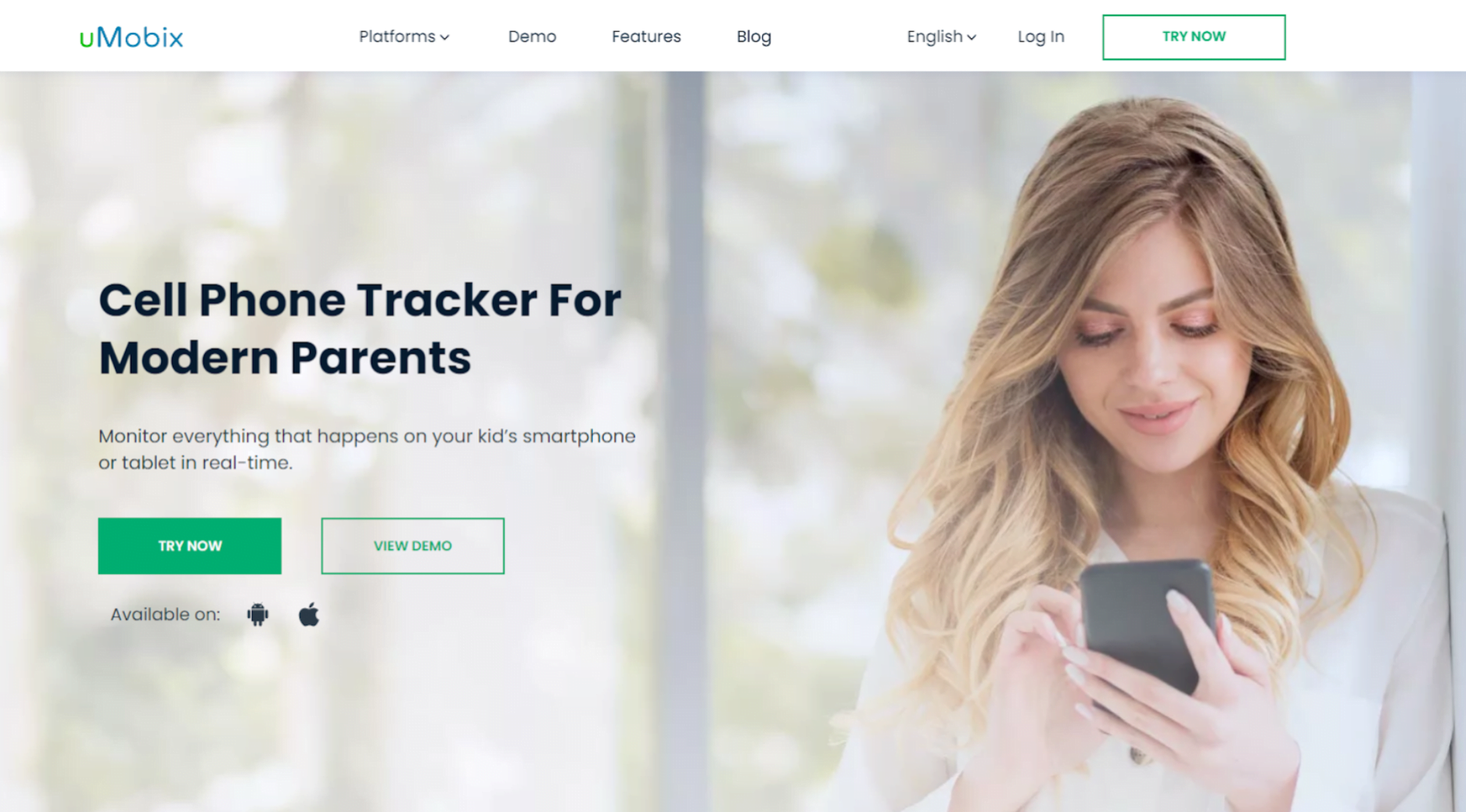 For different reasons, you may want to monitor someone's device. For example, if your child has a mobile phone, you may be interested in what they are doing there, who they are conversing with, what content they are exchanging, and who may be cyber-bullying them. Conversely, you could possibly want to know if your spouse is trustworthy. Using a spy app could help you find answers to these concerns and even place restrictions to avoid problems.
Several monitoring programs exist today, and the uMobix app is one of them. In this uMobix review, we focus on its pros and cons, how it works, its features, how to install it, and the frequently asked questions. Keep reading this review to find out how you can get uMobix premium services.
Quick Look on uMobix App
What We Like in uMobix Spy App
The biggest plus in the uMobix spy app is its ability to deliver unmatched accuracy and lightning-fast sync with the dashboard. With just a few fleeting minutes, you'll witness the target device's inner workings. In addition, it has a unique feature that distinguishes it from competitors: full access to Instagram and Facebook on iOS without jailbreak required, allowing you to manage accounts as if they were yours.
What We Dislike in uMobix Spy App
While the app boasts a reliable GPS location tracker and GEOfinder, it needs geofencing to monitor the whereabouts of your loved ones better. Although uMobix supports multiple messaging and social media platforms, some are limited for iOS devices. Video and audio streaming are also available for Android only.
What Is uMobix?
uMobix app is among the several outstanding tools for parental control allowing you to monitor devices on a friendly interface. The app provides easy access to your teen's device any time you wish. The uMobix dashboard displays all information about the target device in the form of extended reports that are essential when dealing with a child's safety.
This tracking app, which works well on both Android and iOS devices, allows you to monitor incoming and outgoing SMS and calls. If you feel your child or spouse is lying about their whereabouts, the uMobix app will help you find out their precise location. The application has a location tracker feature for you.
How Does uMobix Work – Key Principles
uMobix collects information in stealth mode. To begin using this mobile tracker, you have to purchase it first. Create an account through a uMobix sign-up to subscribe to one of its plans. If the target device is Android-supported, you need to install the uMobix app on the target phone or tablet.
However, if your target has an iOS-supported mobile device, you don't need to access it physically. All you need is to give the device's iCloud credentials to complete the setup. Once you are done setting up the device, the uMobix spy app will run stealthily in the background.
uMobix App Compatibility
uMobix app is compatible with all leading devices supported by two operating systems: Android and iOS. This includes all mobile devices running on iOS 9+ and Android 4.0+.
For iOS devices, you only require the phone's iCloud credential to use the service on them. However, if the target device has enabled 2-factor authentication, you will need physical access to it.
If the target device is Android-supported, you must have physical access to the smartphone to install uMobix APK.
If you are not sure if your target device is compatible, the vendor has included a search box on its website to help you. Enter the model and make of your device in the search box and click on "check" to ascertain.
What Should You Know About uMobix Performance?
Set Up uMobix Spy App for Phone – Main Steps
Visit the official uMobix website. TRY IT NOW button will appear in the top right corner.

The next step is to select the target device's operating system – whether it will be iOS or Android. And the type of gadget itself – tablet, phone, iPad.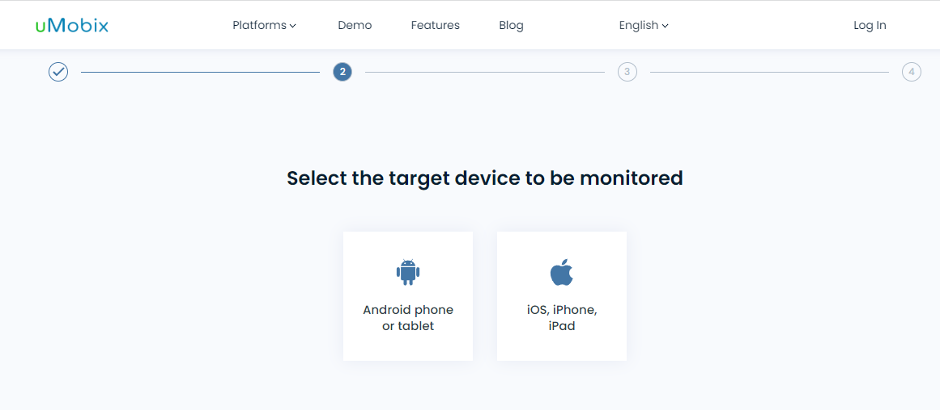 Choose the uMobix subscription plan; you'll be sent an email with the login URL and credentials for your uMobix profile as well as the Registration code.

Then you'll be required to provide a valid email id.
When logging in, you'll be redirected to a page where you'll see a set of instructions with the Registration code.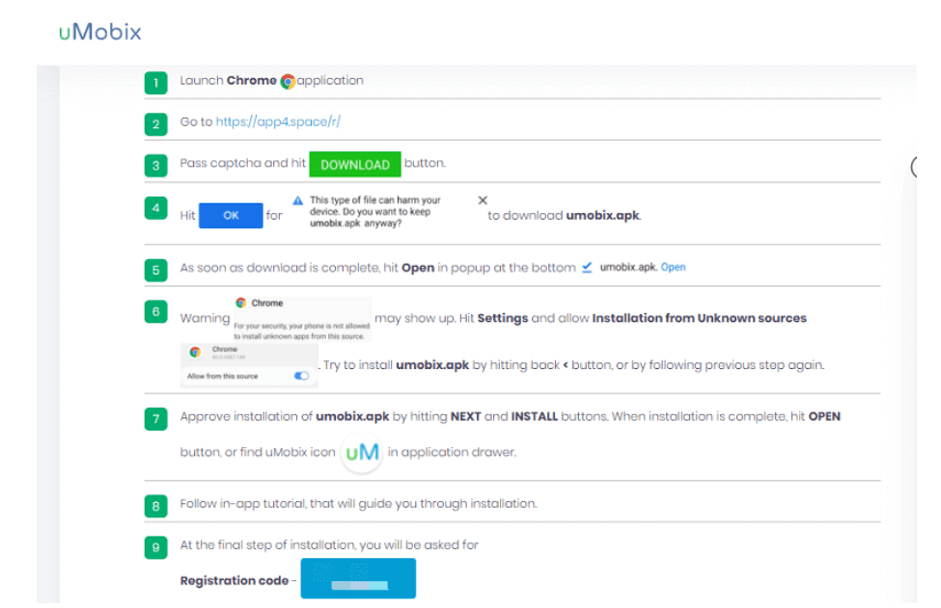 uMobix Surveillance for Android
Stay up to date with everything that's going on via the Android device of your child. At first glance, it may seem difficult to befriend the uMobix app with such an operating system because you need physical access to start tracking. But it's not that hard. It's very well designed. If your goal is to track Android gadgets, here are some features that will be available to you:
Keylogger to catch everything typed
Check browser history
Track all calls, no matter incoming or outgoing
Access all the social media accounts
The above are just some of the features. uMobix fits perfectly with Android.
How to Install uMobix on Android Target Phone?
To install uMobix on Android, one needs to disable the Play Protect option. You'll find it in Google Play Store. Next, allow the apps to install from Unknown sources. Here's in more details:
Use the Play Store and find the hamburger icon. After tapping on it, choose Play Protect from the provided menu.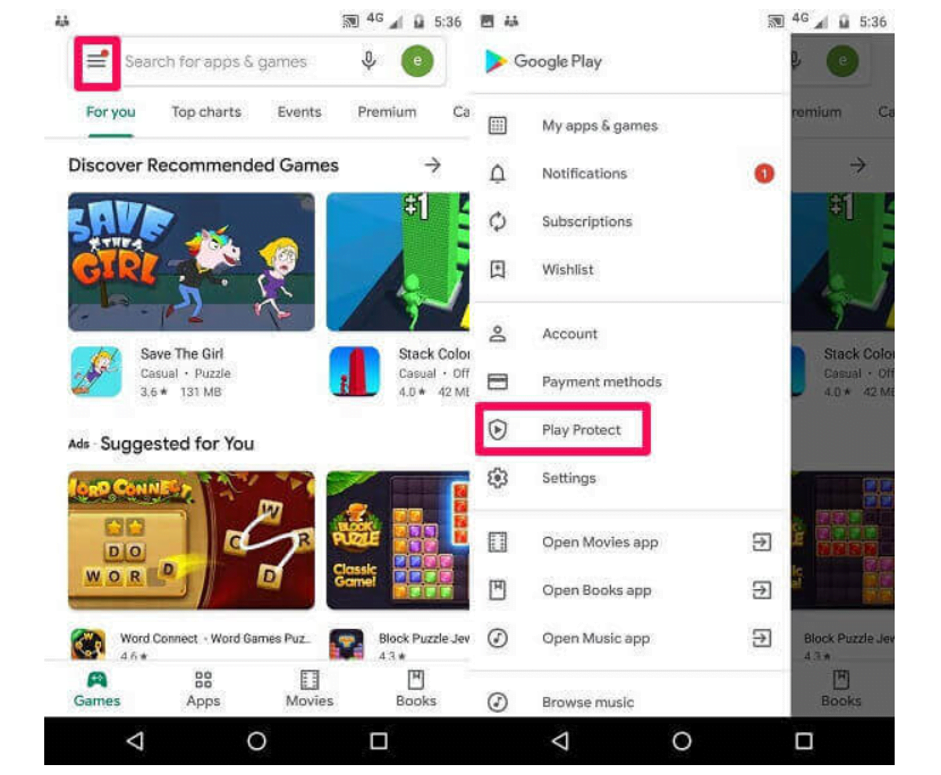 Choose the Settings icon. Disable Scan apps with Play Protect.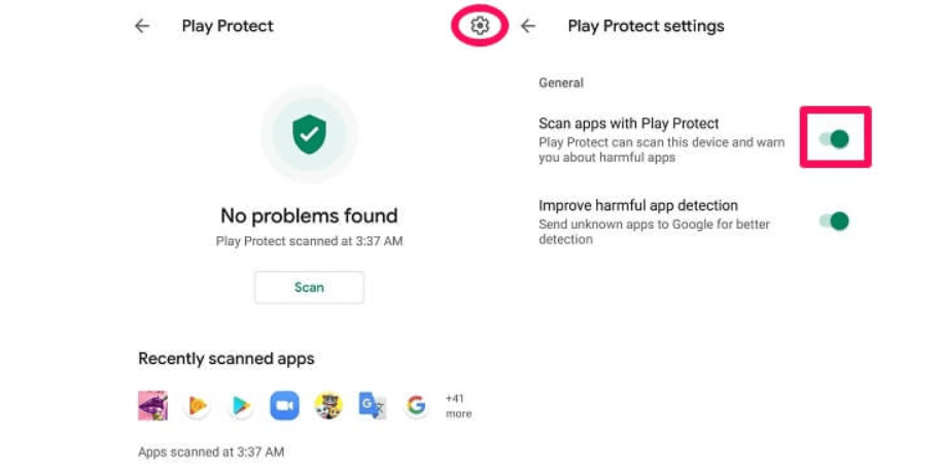 You'll see a popup with "Turning off app scanning?" Use Turn OFF to finally disable Play Protect.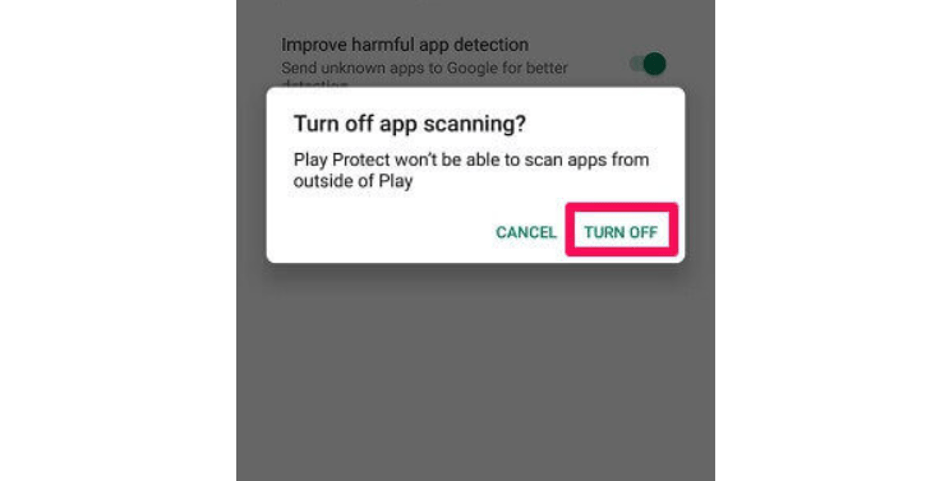 Now you are all set to install the uMobix app on the target device. Note that the setup file size is just 6.17 MB, and it will not take more than 5 minutes to install it.
Go to any browser on the target Android device and start the installation process – first of all, copy the link provided.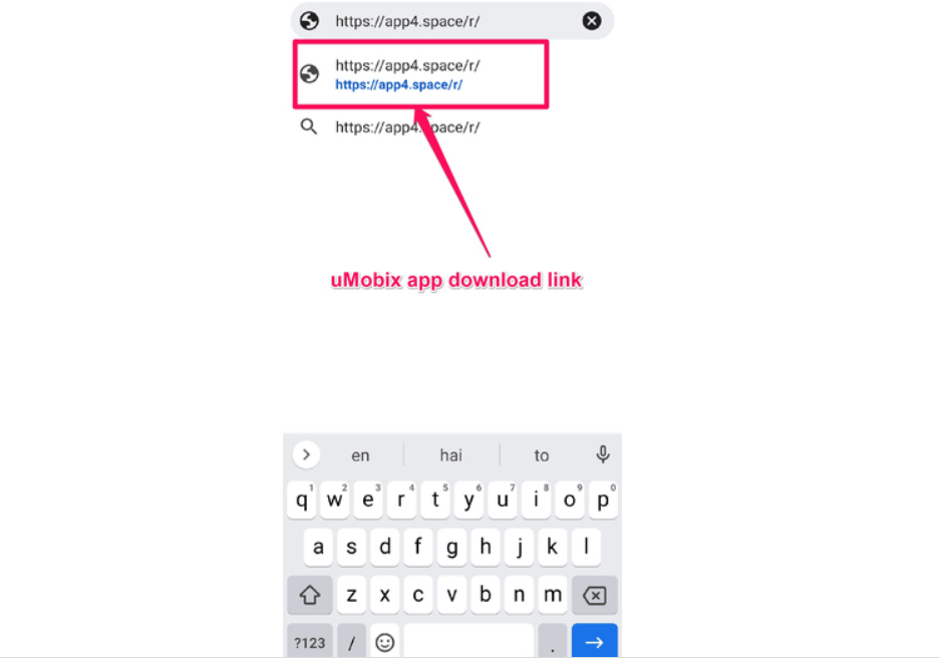 You'll get a popup message with "This type of file can harm your device. Do you want to keep umobix.apk anyway?" Click OK to download uMobix.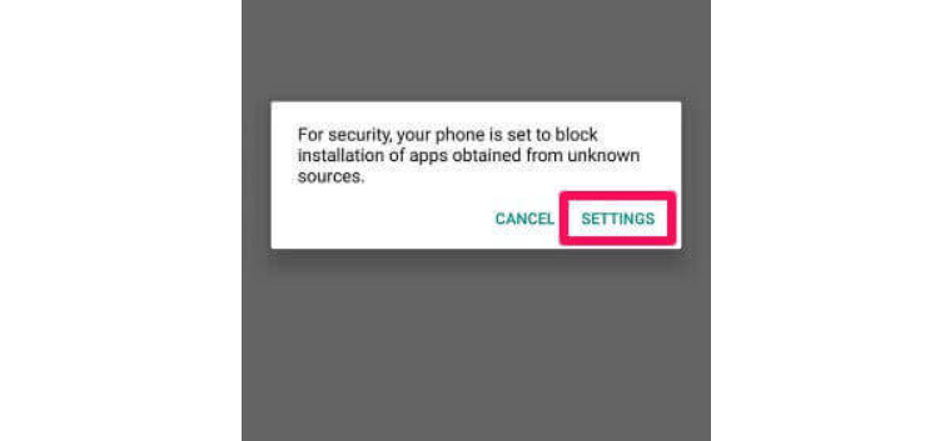 You might get an error "For security, your phone is set to block the installation of apps obtained from unknown sources."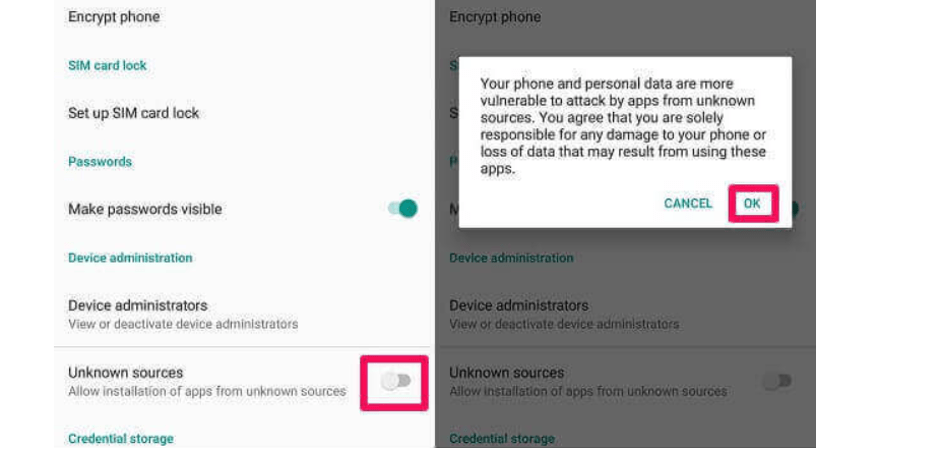 To rectify that error, visit Settings on the Android gadget and follow Security. Under Security, you'll see Device administration. Enable Unknown sources.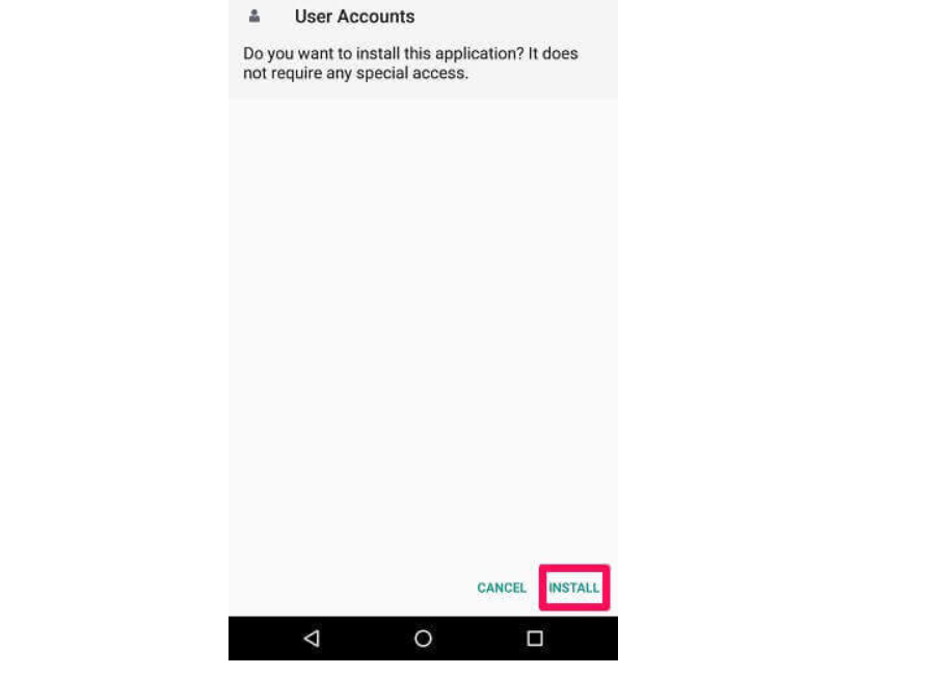 Return to the Downloads in the browser and choose the downloaded uMobix APK file. Use the INSTALL button.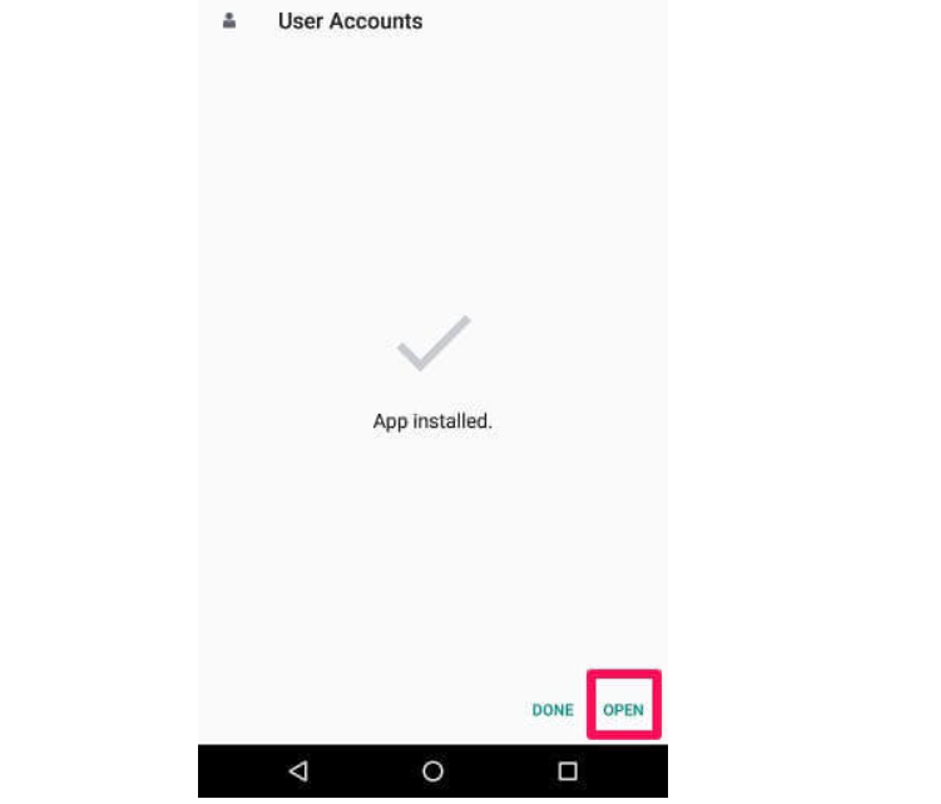 The uMobix is installed on the target device and ready to be Set Up. Use Open.
Meet with the EULA agreement and then tap to AGREE TO THE EULA terms and conditions to proceed further.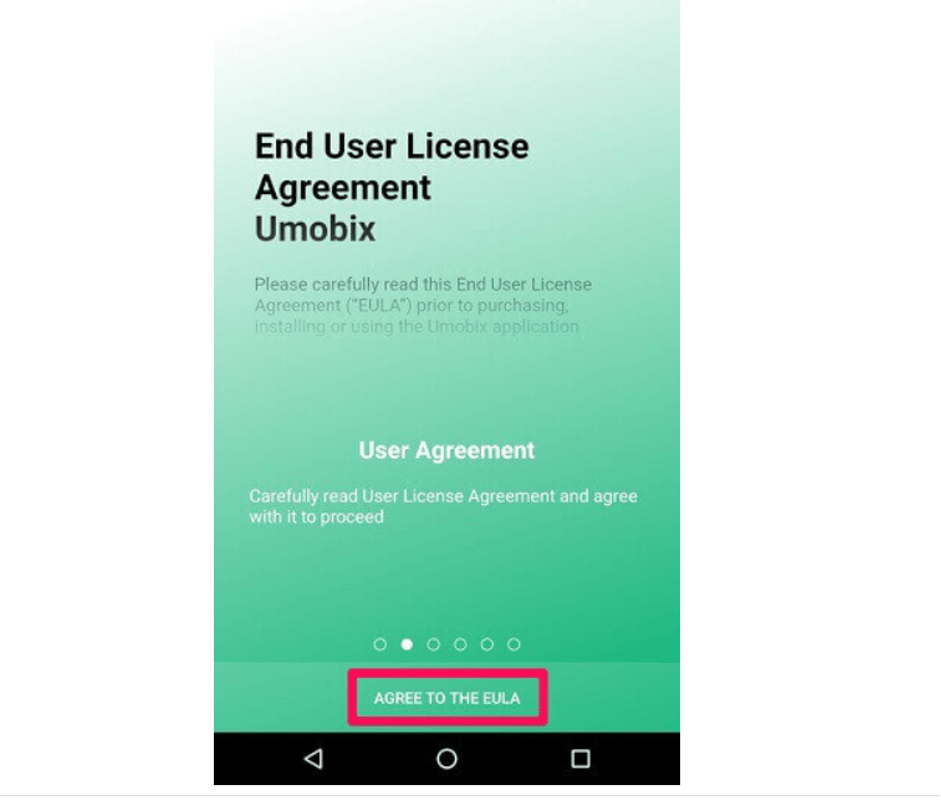 The permission to enable its keylogger for Android devices will be asked by the system. Press ENABLE KEYLOGGER TRACKING.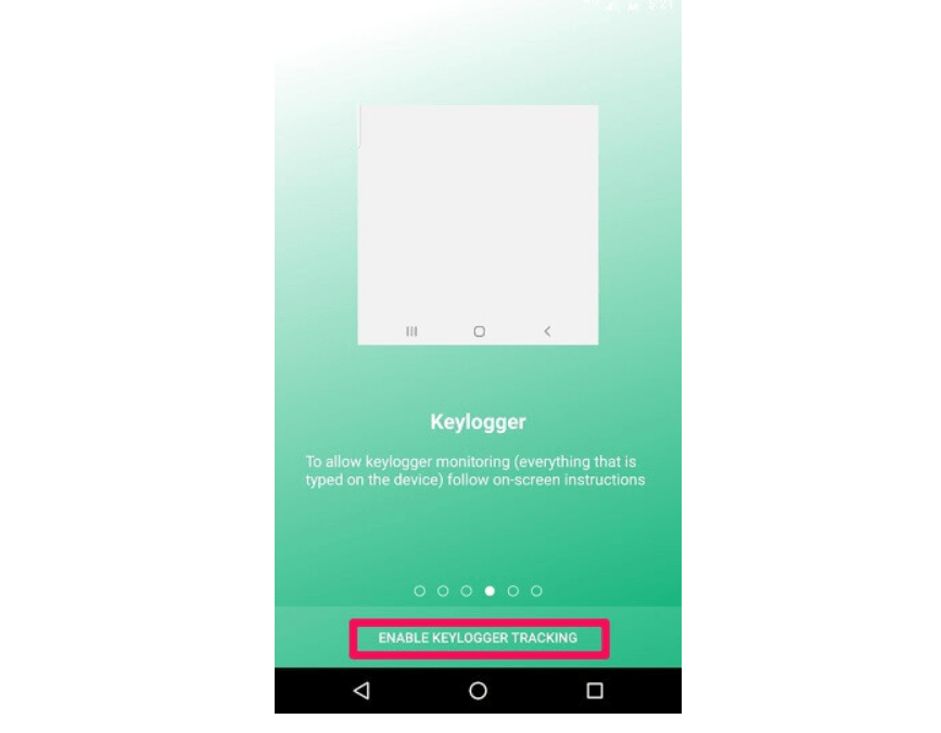 Get two following options to provide the rest of the permissions (Automatic Setup or manual setup). If you want to give all the permissions by yourself in case you want to see all the permissions it requires just to be on the safer side, then opt for manual setup. However, if you are running short on time and want to complete the installation process ASAP time then automatic setup is for you.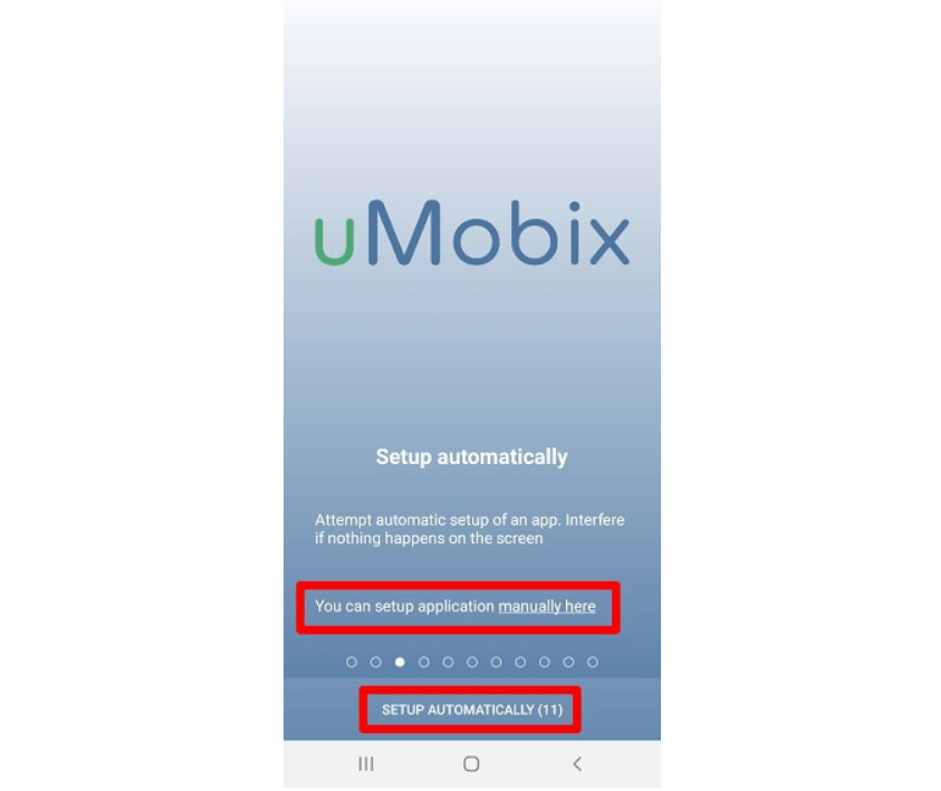 Finally, you will be asked for a registration code, and then you are good to go! Open your user account and start tracking.
uMobix for iPhone – Are There Any Differences?
When it comes to uMobix and tracking Apple gadgets, it is easier, and you can start monitoring in minutes without having direct access to the device. Usability on the device is well thought out, and monitoring gives frank results. Here's what you may track on an iOS device:
Full access to Instagram, Facebook, and other messengers
Checking the expanded phone information
Viewing the contact list and changing any info in it
Acting as the account's owner on social media
Viewing activity logs
While visiting the uMobix app site, you will be surprised at the number of features presented for Apple gadgets without jailbreak required.
How to Install uMobix on iPhone?
This service is considered to be very well-developed in terms of usability. Here the whole system is working well enough and does not need special knowledge to start using the uMobix app. So, proceed with the steps following for uMobix installation:
Complete all the necessary actions connected with selecting the OS and purchasing a subscription.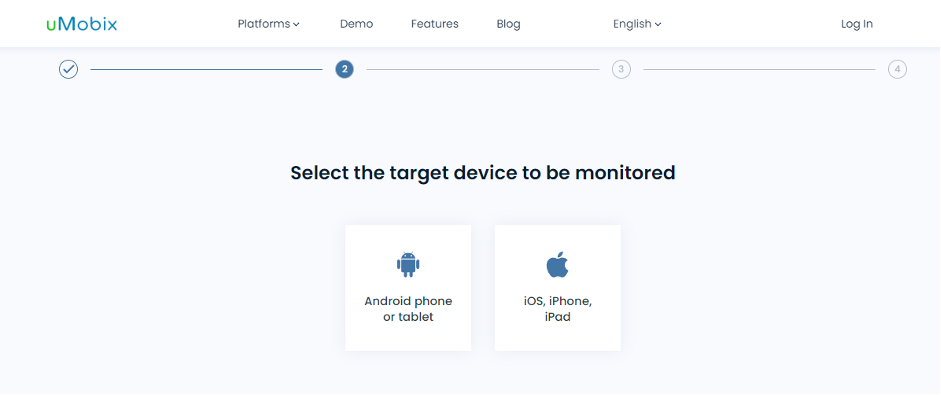 Once you have signed up for the uMobix app, you need to enter the target iPhone's iCloud credentials. These are the same credentials the device owner uses to back up data to iCloud.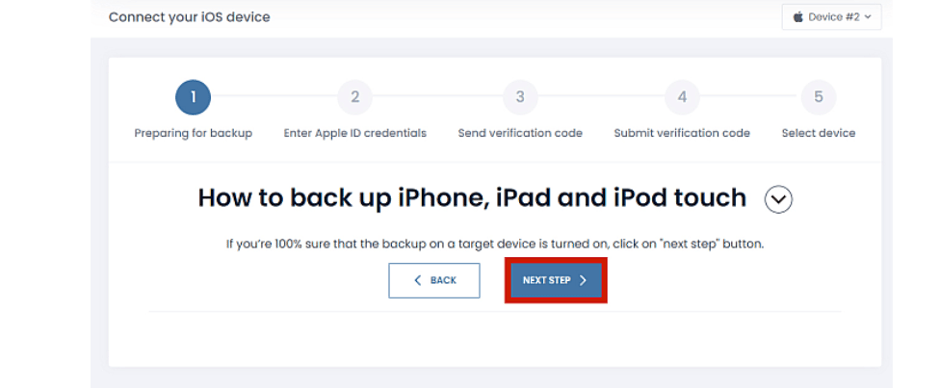 The phone would then confirm the device's security with 2FA. Enter the code on the screen.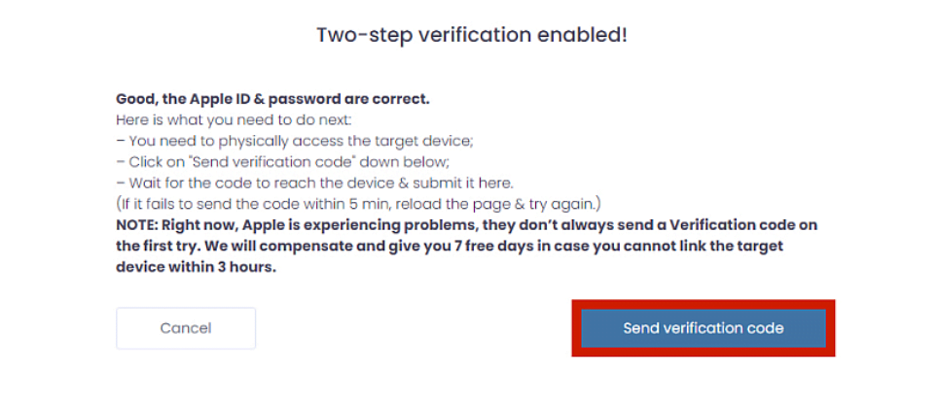 Once done, a loading screen will appear as the application is installed.
After entering the iCloud credentials, you need to choose the device from the list of devices linked to the iCloud account.
Once you have selected the device, follow the instructions to complete the setup process. You may need to verify the iCloud credentials, and then uMobix will begin syncing data.
Once the setup process is complete, you can start monitoring the gadget from your uMobix account. View call logs, messages, location history, web activity, and much more.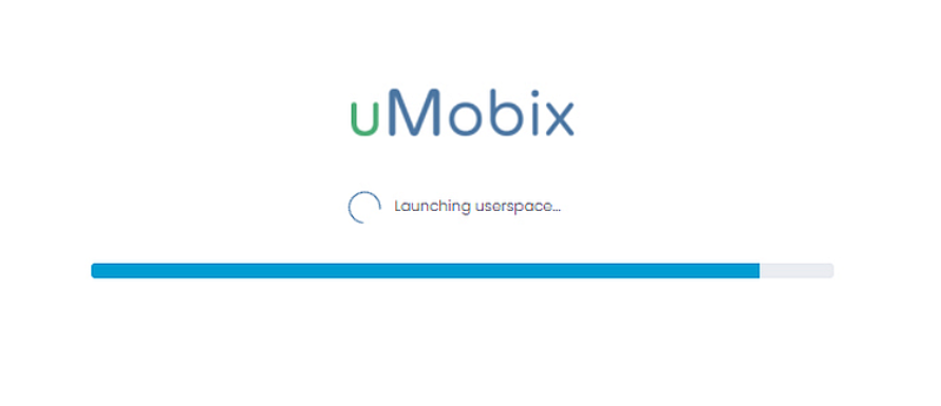 That is all indeed to install uMobix on iPhone. Spy on iPhone with just the number and credentials.
Advanced Set of uMobix Key Features
uMobix app comes with several features that help monitor and implement parental control on what your child is doing on their smartphones. Some of the key uMobix features are:
Calls and Contacts
This feature allows one to collect a log of the outgoing and incoming calls on the target Android or iOS device. Details you will be able to see are caller ID, call duration, and timestamps. Although the application does a great job keeping call logs updated, it must be hectic accessing a specific record, given that the uMobix spy app lacks a search function.
You have to navigate through older records using the pagination buttons provided at the bottommost of the call log. Thankfully, records are itemized chronologically. Also, see all the contacts from the contact list, rename them, and even delete one you need. Act as if you are the phone owner.

Text Messages Monitoring
The uMobix monitoring app allows you to read received and sent text messages and retrieve deleted texts. The feature also enables one to see the sender's details, including phone number or name. Message date is also among the details included in the feature. The details are offered in a list view. The latter makes it easier to establish the kind of messages your child shares.
This feature is available for both Android and iOS. Texts are provided in detailed reports one may find visiting the dashboard. Above the list with text messages, you can see when data was updated. To refresh, use the cycle-arrow icon.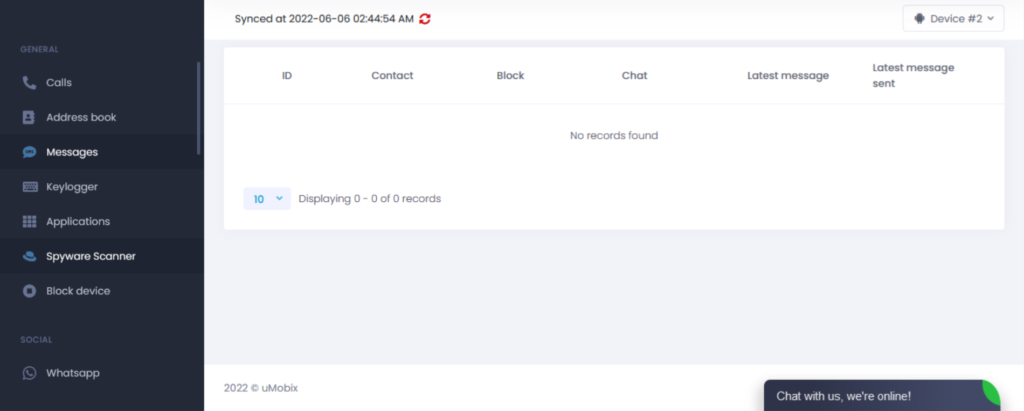 GPS Location
This feature has multiple functionalities you may use to ensure your child's safety, including the ability to view current location, location and route history, GPS coordinates, and address history. However, the app lacks geofencing.
Even if the person cleared the history of visiting any places, you could find them anyway with the uMobix spy app. Pinpoint someone's whereabouts in a few clicks via specified latitude and longitude coordinates. If you want to get some more insights into your kid's whereabouts, go to your uMobix Dashboard at the top of the navigation menu "Locations" – "Last visited places". Get data on your kid's recent activity.

Internet Activity
Here is another essential feature of the uMobix parental control app. With its help, you may easily understand whether your child is threatened by the internet or not. Receive data on whether the person is viewing adult content. Block sites that you consider inappropriate for child use. So you can promptly react to cyberbullying or other online or offline risks.
This feature helps to collect information from any browser. By the way, nothing will remain unnoticed. All because uMobix can track even sites that the fact of visiting was removed from the browser history. Monitoring browser history is possible only on Android unless the target uses Safari.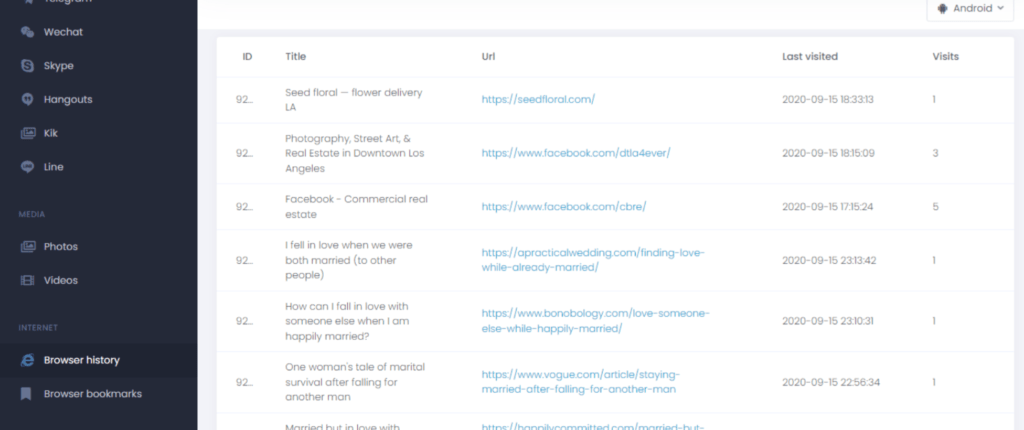 Messaging Apps
As a rule, communication applications such as WhatsApp and Viber may carry a potential danger to those who use them, especially if it is a child. But, uMobix can transmit any information on time. Spy on Facebook Messenger, for instance. Every few minutes, you will receive screenshots from the screen, and this allows you to understand which contact most often comes into contact with the person.
With this feature, it is impossible to miss even the smallest piece of information. You can block the person who writes to your child, delete chat rooms, and influence other settings. All this is possible on both Android and iOS. However, the list of messaging apps that can be monitored varies from one OS to the other.
Media Files
One of the most important functions of this application is to receive any media files from the targeted device. It does not matter if it is a photo stored on the device or an audio file sent via Telegram, for example. Get full access to what is stored in your child's gallery, and share the video. With the uMobix spy app for Android and iOS, you may recover long-deleted files. In this way, you will easily hold your hand on the pulse of what the child stores, receives, and transmits to understand whether this does not threaten them or does not have a pornographic character, for example. By the way, file format does not matter.
Streaming
The software under our review also has such handy features as camera snapshots, video streaming, and audio streaming, available only for Android. With the help of camera snapshots, one may screen record everything happening on the phone or tablet, thus capturing conversations, passwords, photos, etc. It is also possible to remotely activate someone's camera and see their surroundings in real time without them knowing.
The streaming feature will make the app serve as a phone speaker so that you hear what is happening around your loved ones in stealth mode. Pay attention that saving live streams is not possible, so you will need to stay abreast often in case you suspect something suspicious is about to happen or you want to know what the person is doing and with whom.
Social Apps Monitoring
uMobix vendors understand that children spend more time on messaging apps and social media platforms than they used to. It has an impressive social media tracking feature that allows monitoring activities remotely.
Among the social media and messaging apps you can monitor with the uMobix app are WhatsApp, Messenger, Snapchat, Zoom, Facebook, Telegram, Skype, WeChat, TikTok, Tinder, etc.
In particular, Snapchat and Facebook are among the most commonly used social media platforms. So, we wanted to know how monitoring Facebook works. The application will provide a list of all the activities on the device's that you monitor, messaging, and social media applications. You will hardly miss a detail because the app screenshots every 5-6 seconds. For monitoring on iOS, only Facebook, Instagram, WhatsApp, Skype, Tinder, and Line are available.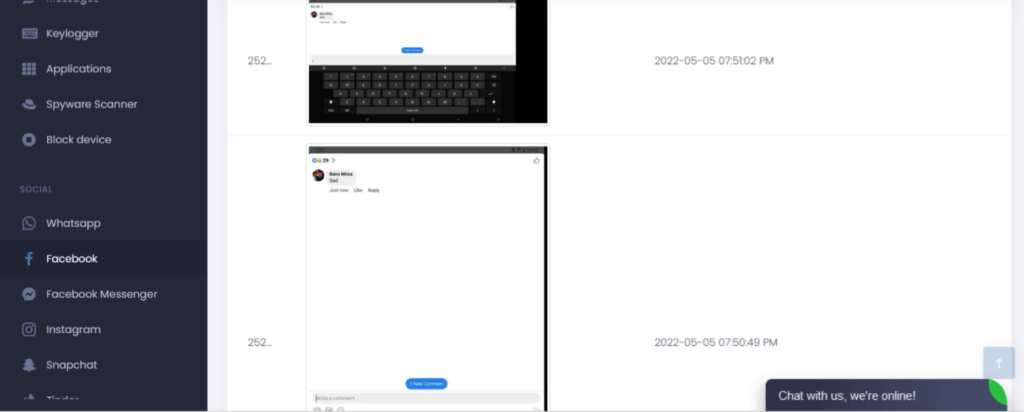 Deleted Info from the Person's Device
Now, it's time to consider the possibility of viewing deleted information in detail. What does it mean? It can be messages, calls, media files, or entire conversations through messengers. This is one of the coolest features of the uMobix spy app. Imagine you can even understand what contact was renamed and when it happened. This is a great tool in order not to miss important moments during the kids' activity online. They may be in danger, but you can prevent it. You understand, as a rule, everything that was removed should be hidden. So, check the Android gadget of the child in time.
Alerts
Get the opportunity to receive alerts on any activity from the gadget of the person you need, regardless of the OS. It doesn't matter if it's a message that came in the middle of the night or if it's just a run-up or an application. You can just understand that the child turns off WiFi or changes the geo settings. The important thing is that with uMobix alerts, you see the moment when the SIM card is taken out of the Android phone, for example. So easy to react to the theft of the device itself. In general, alerts from the service are a cool opportunity to always be aware of what is happening.
Device Control
Remote control of the right gadget is an excellent tracking indicator. uMobix spy app offers you to change the phone's settings or disconnect the Internet connection (WiFi or cellular internet). You can block any application or even prevent downloading one that you consider inappropriate for use by a child. View what a person is changing in an attack and influence the story as you think necessary. Turn off the ability to receive calls, or outgoing calls can also be blocked. By the way, this feature works on Android only.
Keylogger
Many phone spy apps we have tried don't record keystrokes as needed. They log them halfway and stop at that. However, the uMobix keylogger was largely accurate, although it could occasionally include just a few incomplete phrases. Generally, the app performed satisfactorily in recording keystrokes. What is more, it includes what is copied on clipboards, meaning you can access passwords. Consequently, you will virtually know everything your child is doing on their smartphone. This will help warn you of possible risks. For example, entering payment card data may be very dangerous on some sites. Keylogging is possible only on Android.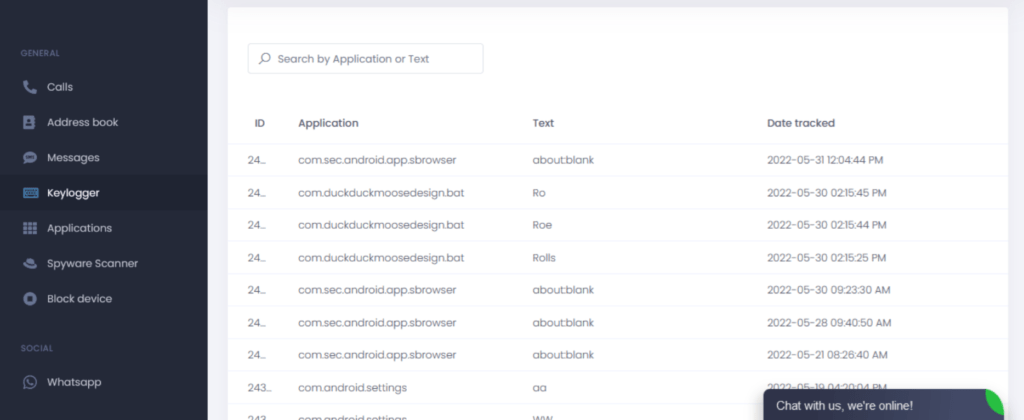 uMobix Dashboard Review
Now let's meet with the uMobix spy app "toolbar" – the user's dashboard. This is where you will find the sections with the latest information about your loved one. The first section relates to the location where you will be aware of your recently visited locations on the map. Zooming in and out will reveal more details. Just below the locations, you'll find sections "Most frequent calls", "Most frequent SMS" and "Last added contacts".
So if you're interested in finding out about any of these things, check it right on the toolbar. Filter your search in the most frequent calls and most frequent SMS based on incoming (communication with the target device) and outgoing (communication with the target device).
In the section "The most frequent social networks", you will see the time spent on various applications of social networks.
To learn about the website visited by the child, there is a section "Sites", which indicates the visited websites and the number of visits. In the left part of the toolbar, you will see various parameters in such categories as "General", "Social Networks", "Media" and "Internet". The features of these categories will be discussed below.
Unread Section
It appears only when there is a notice of any of its functions. For example, if the target person has done something in the Facebook app, you will see a notice with the Facebook name on the toolbar in the "Unread" section. Once you have read all the notifications, this section will disappear from the toolbar.
In addition to notifications, you also get the online status of the application currently in use on the target device. In general, the "Unread" tab is a good addition to this spyware application because it informs you about all real-time activities taking place in various apps on the target phone, so you don't miss any of them.
uMobix Live Demo
uMobix enables free live demo checking. Visit the website and find a dedicated Demo section. Click on it, and you will get into the menu that allows you to understand what the use of the uMobix app looks like in action. This is convenient so that before you proceed with the uMobix sign-up, you have the opportunity to understand whether you like usability and whether everything is clear. The program will call you a "Demo user" and provide a full dashboard overview without a subscription.
P.S. Some lucky ones can make use of a free trial from uMobix. It may be provided by support representatives or the link may be found in some articles on the internet.
What About uMobix' Security?
It's completely understandable that when you get the secret information off the monitored device, you want to be 100% confident it's safe. If the data falls into the hands of malicious hackers, your family could be in danger. uMobix takes it seriously and uses top-level security to protect your access to the information. Look more into how they keep your data safe in this uMobix review.
Security
uMobix guarantees maximum security and protection by fortifying user data with the strictest security measures. Private messages, photos, and information are locked away from prying eyes with the impenetrable asymmetric RSA-4096 encryption (AES) method. The app keeps your data safe by using two keys: one that everyone can see (public encryption key) and one that's secret (private decryption key).
The private key is locked up with your password and a special code. So only you have access to the data obtained. However, losing your private key means you can't change your password to reaccess your account. Therefore, keeping your private key safe and confidential is vital once uMobix emails it to you.
Besides the private key, the uMobix app also uses HTTPS/TLS network protocol to keep your information safe while sending it from the target phone to their servers, ensuring that nobody will snoop on it while it's transferring.
Privacy
The company retains users' data for 90 days, following which older files will be deleted. Users wishing to extend their data retention period are able to upgrade their storage plan by contacting uMobix support.
In the Account settings section, a Delete button is available. Once users delete their account, it gets permanently removed from uMobix's active systems, servers, and backups within 30 days or sooner. Any deleted data becomes inaccessible and fully erased from their systems during the next backup.
Logging
To provide and enforce payment terms, uMobix performs logging that requires collecting certain user information. Specifically, uMobix collects the user's full name, email address, billing address, telephone number (when provided), and credit card details. The uMobix team handles your data and doesn't share it with other marketers. They only give it out when required by law enforcement or legal cases. They use your data to improve the software and marketing strategy but keep your browsing info anonymous.
General Data Protection Regulation (GDPR)
The uMobix team follows the rules for keeping people's data safe under GDPR. Their technical policy ensures they keep data safe from third-party access. Their commitment to data security instills trust in their clients and makes them a reliable choice for monitoring services.
uMobix Price: How Much Does uMobix Cost?
The pricing of uMobix app is the same for Android and iOS devices. Following are the uMobix spy app subscription plans:
1-month full pack plan – $49.99 per month
3-month full pack plan – $27.99 per month, totaling $83.97
12-month full pack plan – $11.66 per month, totaling $139.92
Available Payment methods
uMobix spy app is designed to suit users' needs with different payment preferences. So, depending on the users' preferences, there are the following payment methods:
Payoneer (an online payment solution that supports multiple currencies, which ensures a hassle-free transaction between the user and the app).
PayPal (a reliable digital wallet that allows simple and efficient payments worldwide).
Wire Transfer (for people who prefer direct bank transfers). These include payments via Visa, MasterCard, Discover, or American Express.
uMobix also offers customers the convenience of cryptocurrency payment alternatives
uMobix Free Trial
One of the most significant advantages of the uMobix spy app is the opportunity to try it out for only 1 dollar! Explore the app's powerful features for 48 hours, or if you are eager to test the app on an Android device, get an exclusive 7-day trial if lucky. To take advantage of these remarkable offers, visit their website, initiate an online chat, and request your free trial.
uMobix Customer Service
If you want to have a uMobix subscription or you are an existing client, you can access uMobix's live support 24/7. All you have to do is to visit the uMobix.com official website and create a ticket on the brand's live chat support, and their customer support employees will help resolve your issues.
One of the issues that customer support will help you resolve is the uMobix refund. The brand provides a 14-day money-back guarantee, should you be unhappy with their subscription. Apart from Livechat support, other customer support options are Email and Toll-Free Phone. The brand's customer support team is great and prompt in responding to issues.
How to Remove uMobix?
If you need to remove uMobix, you won't face any difficulties. The process is simple on both Android and iOS devices. Keep reading this uMobix review to find out how to uninstall uMobix on both operating systems.
How to Uninstall uMobix on iOS?
If you need to uninstall uMobix for iPhone, you must do the following:
Take the target iPhone and go to Settings and tap General.
Choose VPN & Device Management and then iCloud Secure Network.
Tap Remove Profile.
Log into your uMobix account.
Find the Settings button in the top right corner and click Unlink.
After completing the above steps, you will uninstall uMobix. It will smoothly disconnect, breaking any connection between your device and the tracked device. uMobix will stop tracking the device, effectively discontinuing the provision of any sensitive information.
How to Uninstall uMobix on Android?
The uMobix app is hidden as an Android app named "Play Services." If you need to uninstall uMobix on Android, the guide below will be handy:
Take the target Android device and open the Setting menu.
Then tap Apps & Notifications.
Find in the list Play Services app.
Click Uninstall.
However, if you cannot find the Play Services app, don't worry. It's purposely done to prevent the device's owner from interfering with the app's performance. So, what should you do? First, reboot the phone you want to monitor in Safe Mode. How?
Press the power button.
Press and continuously hold the Power Off button until the Reboot to Safe Mode appears, and tap OK.
Now follow the steps mentioned earlier to uninstall the uMobix app.
uMobix Review: Pros & Cons
Pros:
Setting up the app is simple and fast.
The app has a user-friendly interface.
It is possible to customize reporting.
Relatively affordable subscription plans.
Money-back guarantee – you can get a refund if you don't like your subscription.
The brand includes an excellent demo.
An excellent customer support team.
You don't need physical access to iOS devices.
Cons:
No free trial.
Each subscription works for only one mobile device at a time – if you need to monitor several devices at a go, you have to have a different subscription for each target device. However, the vendor allows you to unlink a device and link another one as many times as you wish.
uMobix Compared to Other Apps
| Feature | uMobix | SpyBubble | Cocospy | Glassagram |
| --- | --- | --- | --- | --- |
| Call recording | Yes | Yes | Yes | No |
| Message monitoring | Yes | Yes | Yes | No |
| Deleted information | Yes | No | No | No |
| Instagram tracking | Yes | Yes | Yes | Yes |
| Device control | Yes | No | Yes | No |
| Streaming | Yes | No | Yes | No |
| Media | Yes | Yes | Yes | No |
| Browser history | Yes | Yes | Yes | No |
| Dating apps | Yes | Yes | Yes | No |
| Hidden mode | Yes | Yes | Yes | Yes |
FAQ
Does uMobix really work? 
Yes. uMobix app works most of the time correctly on compatible devices. In case you face any problems while trying the app, try refreshing the page or contacting customer support. As for its claimed features, everything that we mentioned is available and works fine based on numerous users' feedback.
Is uMobix legit?
Yes. uMobix appears legit and safe. The app has many happy users and positive reviews. Users on several rating sites give uMobix positive scores. The site has also been around for some years, yet there are hardly any complaints about it. However, you have to vet any website or app before using it. Keep in mind that even the best technologies have a few problems. 
Is uMobix detectable?
It depends on you. You can choose if uMobix app should run invisibly or not. After setting up the app on an Android device, the icon will still be visible. You can enable a stealth mode by removing it from the app drawer. The icon won't be available on an iOS device's menu because you don't need to install the app on the device. 
Is uMobix safe? 
Yes. uMobix is a safe app to use. It has positive ratings and reviews indicating that it is safe. Given that it has been in the market for a few years without being flagged as unsafe software, it is an adequate indication that it is not associated with major risks. 
Can I get a refund from uMobix?
uMobix provides a 2-week money-back guarantee. This means that if you subscribe and do not like the subscription within 2 weeks, you can ask for a refund of your money. Contact the customer support team through any of the three options (email, live chat support, or phone support) to ask for a refund. 
I forgot password from my uMobix account. What should I do?
If you forgot the password from your uMobix account, you might need to reset it for your to be able to get a new one. On the uMobix sign in page, you will be required to enter uMobix login credentials. Instead, click on "reset password." You will be redirected to a reset password page. Here you will be required to enter the email address you used to create an account. You will be directed on how to reset the password. 
Is uMobix a scam?
No. After we tried and tested uMobix, we concluded that it is a 100% legit and genuine solution for parental control. With this app, you can easily track all the essential details of your target device. You can also set up restrictions on the app, unlike most of its competitors. 
uMobix is not working on my device. What should I do?
We noticed that immediately you complete setting up uMobix, it may not work correctly. You may need to refresh the page for a few minutes for it to start working. If the "uMobix not working" problem remains after a while, you may contact the vendor's customer support team to help you resolve it.
uMobix Review Conclusion
uMobix
Our uMobix review shows that it is one of the best apps when it comes to parental control. It offers an extensive feature set that ensures effective monitoring of the target device, especially kids' smartphones. Although it is relatively new, it is swiftly gaining popularity with uMobix reviews on different review sites indicating that the app supports quick and easy access to information on the target phone. Generally, it is safe to say that uMobix is an incredible tool with all the needed features at a reasonable price. This app is cheaper than a number of related software with similar features. Consequently, we recommend it to any parent seeking to ensure the safety of their child in an era associated with increased cyberbullying and inappropriate content.
Our uMobix review shows that it is one of the best apps when it comes to parental control. It offers an extensive feature set that ensures effective monitoring of the target device, especially kids' smartphones. Although it is relatively new, it is swiftly gaining popularity with uMobix reviews on different review sites indicating that the app supports quick and easy access to information on the target phone. Generally, it is safe to say that uMobix is an incredible tool with all the needed features at a reasonable price. This app is cheaper than a number of related software with similar features. Consequently, we recommend it to any parent seeking to ensure the safety of their child in an era associated with increased cyberbullying and inappropriate content.