How to Spy on Your Spouse's Phone Without Them Knowing in 2023
Affiliate Disclaimer: SpyPhone.App may earn a commission from purchases made through our links, at no extra cost to you. Our reviews are unbiased and based on our evaluation of the products and services. Your support through these links helps us maintain our website. Thank you for your support!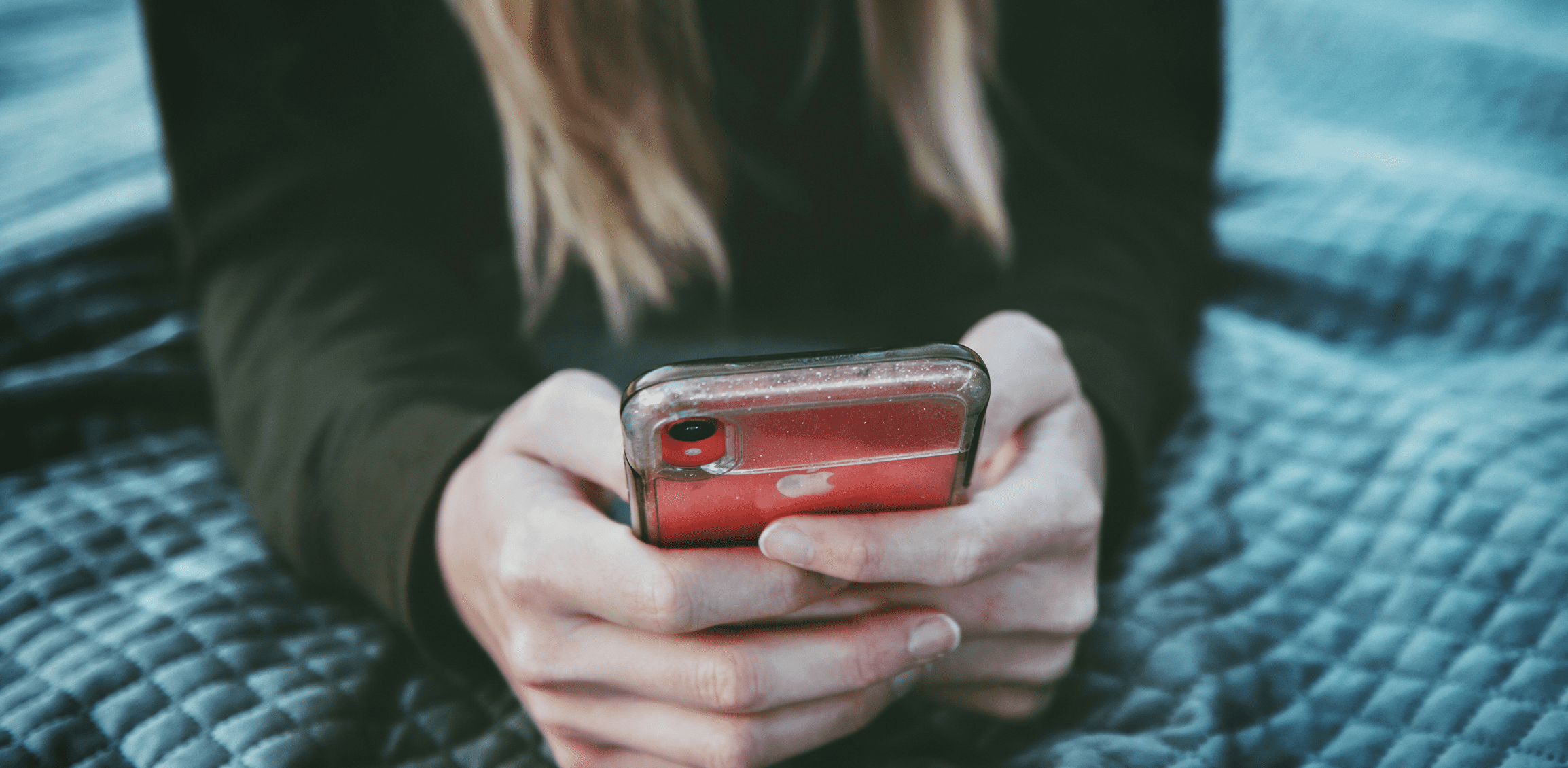 Have you noticed that your partner's behavior changed? Do they stay late at work and not want to spend weekends together? Cheating may be one of the reasons. But don't worry – there are ways to discover the truth. In this article, we will tell you how to spy on your spouse's phone without them knowing for free using reliable spying apps and tracking alternatives.
Why Would You Spy on Your Spouse's Phone?
There are multiple reasons to monitor your spouse's phone without them knowing. According to recent statistics on infidelity, over 46% of spouses in monogamous relationships admit to cheating. It states that nearly 24% of marriages stay in relationships after an affair.
So, more and more people prefer to spy on spouse without them knowing because spy software makes it easier to ensure they are loyal. There is no need for long conversations and guesses. Choose one of the spy apps for cheating spouse and dispel all your doubts.
Ways to Spy on Cheating Spouse
There are various ways to spy on spouse without them knowing: you may get physical access to their devices or use multifunctional phone spy apps.
What About Physical Access?
It is one of the worst and most stressful ways to spy on spouse. You won't have access to the required device anytime you want to view deleted text messages and calls. You should also consider how stressful it is to monitor your spouse's phone while physically having their device in your hands.
Spy on Your Spouse Using In-Built Apps
The in-built apps, such as Find My Device for Android, Google Maps, Find My Phone for iOS users, and others, offer limited tracking features. Thus, you may access only part of the information from your spouse's phone. Since these apps are part of your spouse's mobile OS, you don't need to install some additional spy tools.
Phone Apps to Spy on Your Spouse
Using monitoring apps is one of the most reliable ways to spy on your spouse's phone without them knowing. Such apps track nearly all activities on your spouse's phone effectively. Moreover, they remain 100% hidden and are easy to install and use.
How to Spy on Your Spouse's Phone Without Them Knowing Using Apps
We will tell you about the best apps to spy on spouse's cell phone and how to use them properly to get the most required information.
Best App to Spy on Spouse's Phone – uMobix
If you come across the uMobix cell phone tracker for the first time, you should know that it is one of the best spy apps for cheating spouse available on the market. One of its best characteristics is that it can monitor everything on your spouse's phone in real-time mode. uMobix spouse spy app is compatible with Android 4.0 and higher and all iPhone and iPad devices.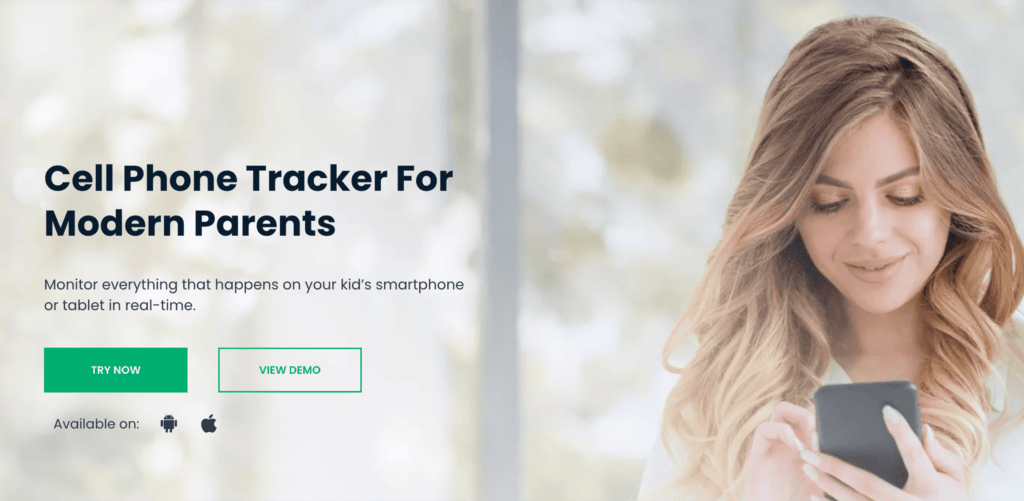 Get familiar with the uMobix's features:
Access to all incoming, outgoing, and deleted calls of your spouse
Text messages monitoring and access to deleted SMS and contacts
Social app tracking: access to chats on Skype, Messenger, WhatsApp, Telegram, and others
The Geofinder feature will detect your spouse's exact location using the phone number
Access to saved photos and videos
Keylogger allows you to track everything your spouse types on their device
GPS-location tracker
Pros:
Allows to monitor Instagram and Facebook on iOS without jailbreak as if on your own device
Reasonable pricing options for different monitoring purposes
The demo version is available
A free trial may be offered
Cons:
Fewer features are available for iOS devices
The call recording feature is not present
To install the uMobix tracker on Android, follow the steps:
Create your account and choose a subscription plan that suits you best.
Turn off Play Protect on the targeted device and grant permission to install the apps from unknown sources.
Download the uMobix .apk file and grant all required permissions.
The installation for iOS differs:
You will need your spouse's iPhone login ID and password.
Disable the 2-factor authentication (you may need one-time access to the device).
Turn on the iCloud backup.
Log in to your uMobix user account, input the targeted iCloud credentials, and start monitoring.
Spy on Cheating Spouse Using SpyBubble
SpyBubble is another effective spy app for cheating spouse, offering numerous tracking features for the most satisfactory results. With its help, you access all skeletons of your spouse's closet without them knowing. The spying tool works perfectly well on all iPads, iPhone models, and Android devices with OS 4+.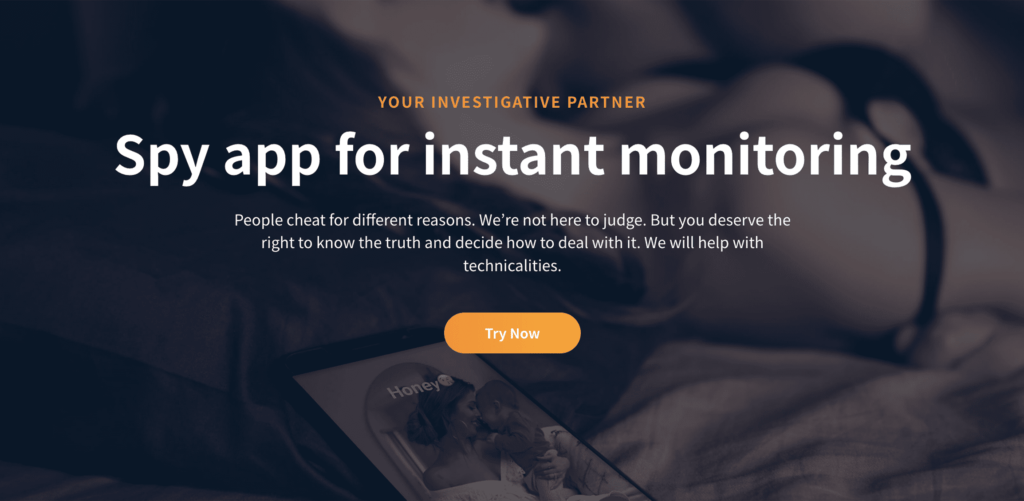 As you see from the main webpage, SpyBubble main focus is to help people reveal infidelity, so it offers various useful features for this purpose:
Keylogger saves all the keystrokes on your spouse's mobile phone
It can retrieve deleted chats, calls, messages, and contacts
Monitoring your spouse's precise GPS location
It allows viewing all target incoming and outgoing calls and messages
It takes screenshots from a cheating spouse's device
Pros:
Good price/quality ratio
The setup process takes up to five minutes
14-day money-back guarantee
Compatibility with a great range of devices
Cons:
No demo version
According to SpyBubble reviews, there may be glitches sometimes
iKeyMonitor – Free Spy App for Cheating Spouse
The iKeyMonitor tracking app is one of the most well-known hidden apps to spy on spouse without them knowing. One of its advantages is that it offers a free trial plan, which means any user can test some of its spying features and spy on spouse's cell phone for free online wherever they go.
iKeyMonitor is compatible with iOS devices from 9. x – 14.x and Android running OS 2.3 and higher.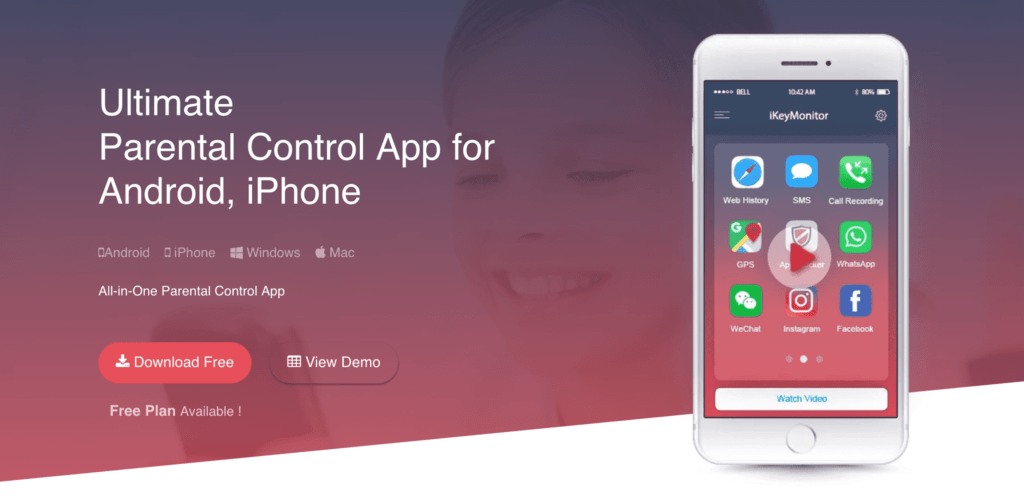 iKeyMonitor cell phone spy offers the following features:
Monitors the most famous social media platforms: Instagram, Facebook, Telegram, WeChat, Tinder, and others
GPS tracker and the geofencing feature are available
Surrounding recording
Keystrokes and password logging
Pros:
It offers a variety of tracking features compatible with iOS and Android devices
A free plan is available
30-day money refund guarantee
Responsive customer support
Cons:
iOS and Android devices have non-identical monitoring features, and it may be confusing for some users
Setting up the iKeyMonitor app could be more user-friendly
Cocospy Cheating Spouse Spy App
Cocospy is another option to spy on cheating spouse's mobile phone. It is one of the best tracking spyware apps that is easy to install and use. Moreover, it allows tracking multiple devices simultaneously without rooting or jailbreaking your spouse's phone. Cocospy is compatible with Android OS 4+ and all Apple devices. It is one of the best spy apps for iPhone without installing on target phone.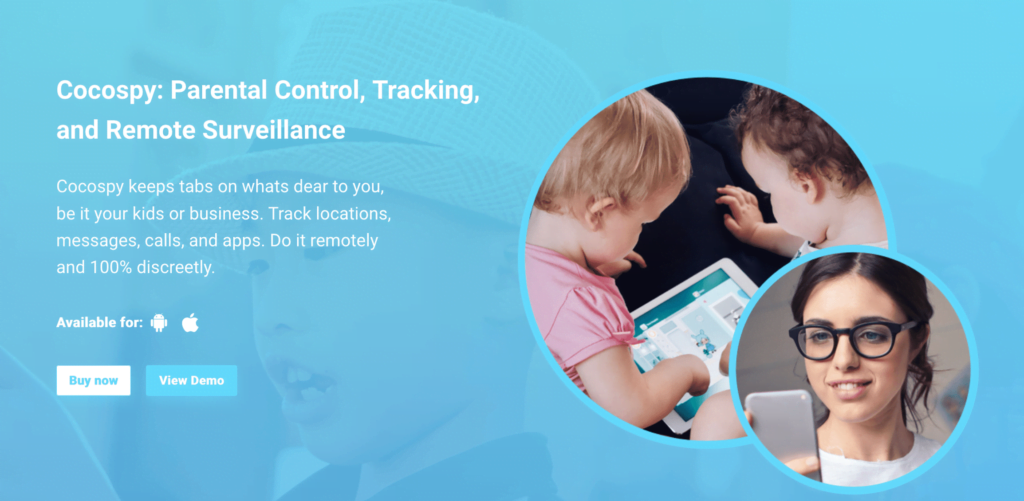 Features:
Access to WhatsApp, Facebook, and Instagram conversations
Read received and sent text messages
It saves all keystrokes on your spouse's device
It can retrieve deleted messages
View all media files: stored and deleted
Create marked boundaries on a map with the geofencing feature
Pros:
It is a reliable and secure tracking app
Several devices can be tracked in one subscription
No rooting or jailbreaking is required to monitor a target device
Cons:
You may need one-time physical access to spy on spouse's Android
They don't offer a free trial
Based on user reviews, it doesn't work on the latest versions of iOS
Customer support states that the refund period is 14 days (despite 60 days being mentioned in Refund Policy). Customers complain that money is not refunded.
XNSPY Software to Spy on Your Spouse Stealthily
XNSPY is one of the most advanced monitoring software, providing an exceptional tracking experience. It's possible to catch cheating spouse without effort and stress with its help. All you need to do is to install the app on your spouse's device to start tracking. XNSPY cell phone tracker works on all Android phones and tablets with OS 4.x and up to 11. As for Apple devices, iOS 6 and above are required.

Here are some of the most well-functioning and useful XNSPY monitoring features:
Monitoring sent and received text messages, emails, and calls
View chats and multimedia files on Instagram, Tinder, Facebook, and others
Screen and surrounding recording
Precise location tracker
Pros:
They offer a readable troubleshooting guide
User-friendly website which is easy to navigate
It works completely hidden and updates automatically
The app has a live demo
Cons:
Some features are available only on rooted devices
The geofencing feature and GPS tracker work only on jailbroken devices
Spyzie Monitoring App to Spy on Cheating Spouse
Another app on our list of the best monitoring apps for revealing cheating is the Spyzie spy phone tracker. Whether you want to spy on spouse's iPhone or Android device, Spyzie is there to serve. Even though it seems too simple and unsophisticated, Spyzie spy software guarantees its users all the inevitable features for monitoring their spouse's phone in a completely hidden and effective way.
Spyzie is compatible with all versions of iOS gadgets and Android OS 4 and higher, which makes it a universal spying tool.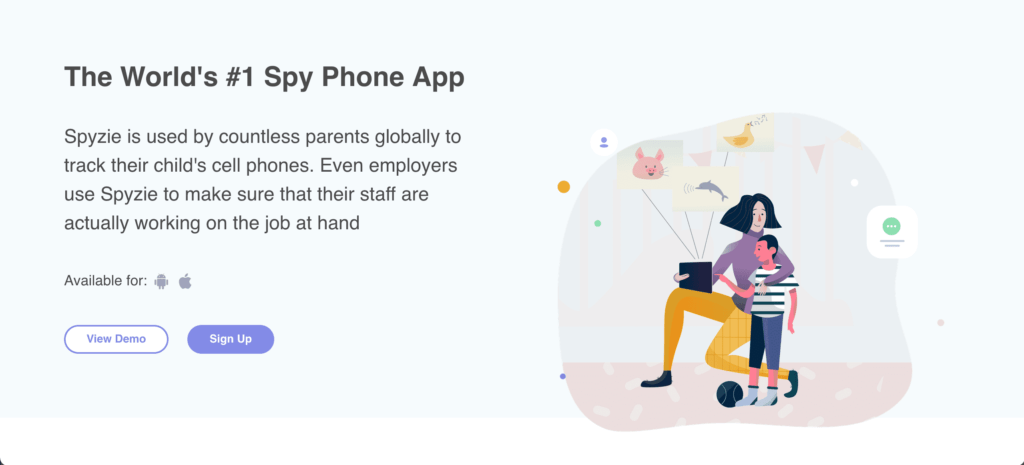 Features:
Phone calls recording
Access to text messages, including deleted conversations and chats
Website history monitoring
Monitoring all popular social media platforms
Pros:
You don't have to root an Android or jailbreak an iOS device
Easy installation and user-friendly dashboard
Undetectable
Cons:
Premium advanced features are way more expansive
Lack of responsive support
No free trial is available
Spy App for Cheating Spouse Android – Hoverwatch
If your spouse is not an iPhone fan, we can recommend using Hoverwatch mobile tracker. It is the best spy app for Android without access to target phone. It offers various spying features using which can help expose your cheating partner. Moreover, the Hoverwatch Android tracker offers affordable pricing plans for tracking multiple devices while keeping all monitoring functions. Get to know some of Hoverwatch's features:
Monitor calls, messages, SMS, and GPS location
Incoming and outgoing calls recording
Tracks browser history stealthily
Get access to messages on Facebook, WhatsApp, Snapchat, Telegram, Instagram, or WeChat
Notifying when the SIM card is changed
Taking screenshots for any messenger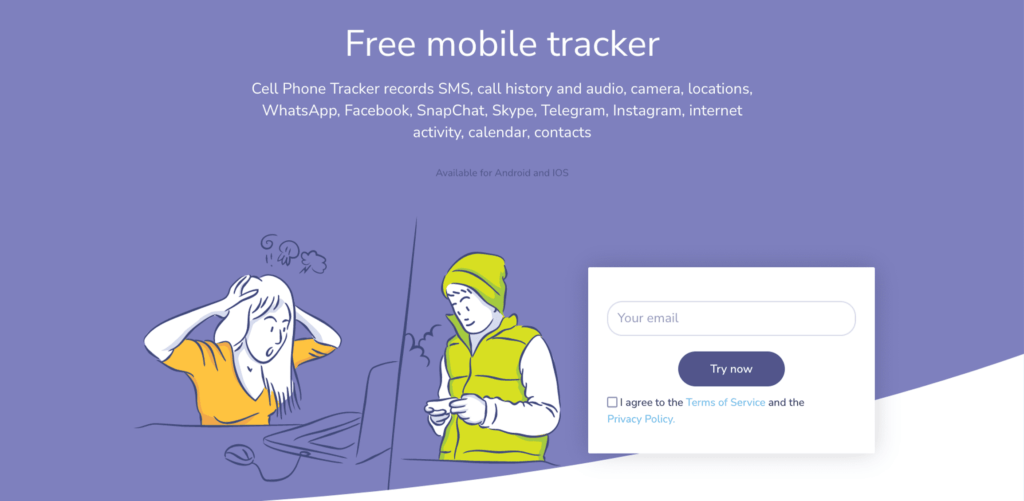 Pros:
The GPS tracker works precisely
Several subscription plans with the possibility to choose the number of devices for tracking
Claims to have a free trial
Cons:
Not compatible with iPhones
One-time physical access to an Android phone may be problematic for some users
iPhone Spy App for Cheating Spouse – mSpy
mSpy phone tracker may become one of your favorite spy software. It will lead you smoothly through all secrets on your spouse's cell phone while remaining discreet. It offers such a range of monitoring features that you will know what is on your spouse's mind. It is the best app to spy on spouse's iPhone or Android devices, as it is compatible with both.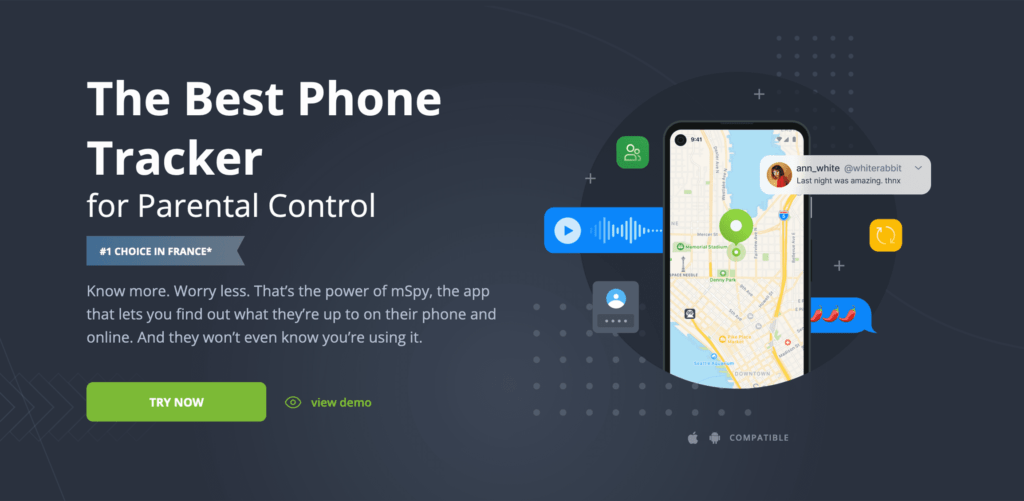 Let's dive deeper into what this cell phone spy can offer:
Reading sent and received text messages
Accessing all messaging apps: Snapchat, iMessage, Facebook, Tinder, Instagram, and others
Check your spouse's phone location thanks to the built-in GPS tracker
The geo-fencing feature is there as well
Saving keystrokes
Tracking internet activity
Pros:
It offers affordable subscription plans
It offers valuable features for Android and iOS devices
Multilingual customer support
Due to jailbreak/rooting, more features are on offer, but it's not obligatory
Cons:
It's possible to track one device at a time
No free trial
Facebook, Snapchat, and Instagram monitoring on iOS require jailbreak
We understand how frustrating it can be to think constantly about whether your spouse is cheating. Luckily, there is another tracking app that can give you a piece of mind.
Spyic can become your favorite iPhone app to spy on spouse, not only thanks to its advanced iPhone monitoring features. One of its benefits is that it works well without jailbreaking. Don't worry – the app is compatible with Android as well. It is one of the best apps to spy on your spouse.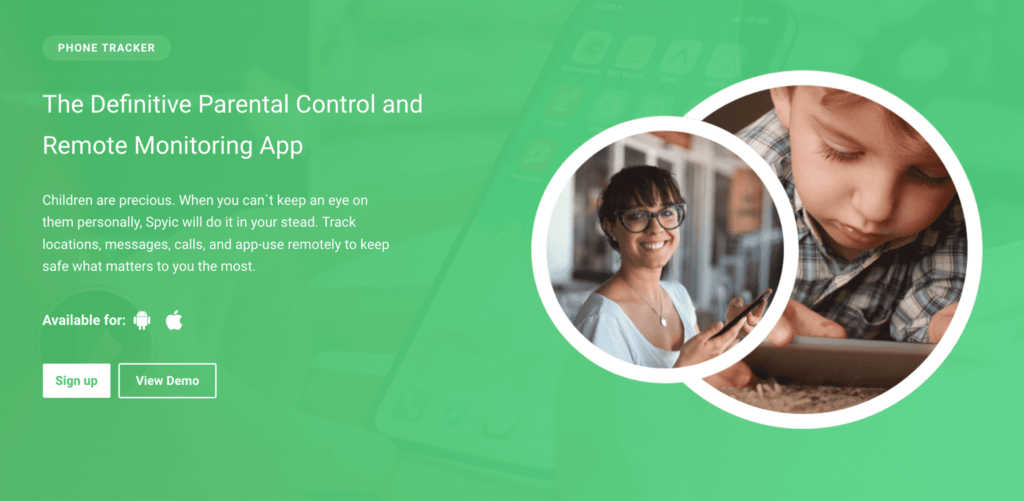 Features:
Remote tracking of all made and received calls and messages
Advanced keylogger feature
Popular instant messengers monitoring: Facebook, Instagram, or Viber
Tracking the GPS of a target device
Checking your spouse's browsing history
Pros:
It works without root or jailbreak
It is easy to install and operate
60-day money refund guarantee
Cons:
No free plan is available to test the app before buying
eyeZy App to Spy on Spouse with Ease
Last but not least monitoring software we want to tell you about is eyeZy. It is powerful tracking spyware that can provide the best tracking results. If you are tired of wondering who your spouse is chatting with or where they are going in the evening, try eyeZy. The app tracks all kinds of information from your spouse's device and runs on all iOS and Android with OS version 4+.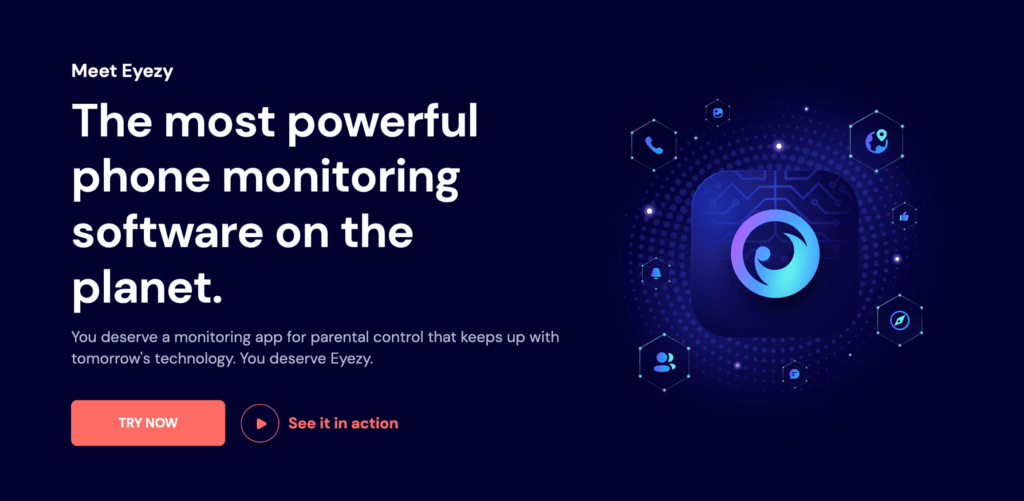 Features:
Capturing keystrokes on your spouse's phone with a sophisticated keylogger feature
Accessing chats on social media and conversations, even the deleted ones
Viewing saved multimedia files: photos, videos, and files
Screen recorder is available
Monitoring activities on various social networks: Tinder, Facebook, or Instagram
Pros:
Intuitive installation and usage process
Fast and accurate synchronization
Allows to spy on iOS through WiFi sync feature (connect target's iOS to your PC via USB once and check their data)
Cons:
Using the app for multiple devices can be pricy
The Ways to Spy on Spouse's Cell Phone for Free Without Tracking Apps
If you could not choose the best free spy app for cheating spouse from our list mentioned earlier, get familiar with some alternatives.
Try Using iCloud to Spy on Spouse
Using iCloud credentials to spy on your spouse's phone can be a satisfying alternative to installing monitoring apps. However, you will need one-time physical access to the required iPhone. You will also need an iCloud login and password. The first thing you need to do is to turn on the iCloud backup. It will allow you to access your spouse's media files, chats, or contact lists for free. Once you have enabled the iCloud backup, enter iCloud credentials on your device and start monitoring.
Google Maps as an Option
Nowadays, there is not a single person in the world who doesn't use Google Maps. Your spouse is not an exception, so using maps for tracking is widely spread.
The first step to spy on spouse using Google Maps is to turn on the location-sharing feature on a target device and add your device to the recipients. You will find this option in the upper right corner of the app.
It allows monitoring real-time and recent location information, data on the traveling methods, most visited places, or battery power, and it will work unless your spouse turns off the location sharing.
Old But Gold Message Forwarding
This option will suit those who do not want to make much effort to install any software. However, this method has some drawbacks. You will need physical access to your spouse's device to activate the Text Message Forwarding feature, deactivate 2FA, and also know their Apple ID. Moreover, it lets you spy on iMessage only, let alone social media. So, message forwarding is another way to spy on your spouse text messages free, but if you are interested in all-around monitoring, try reliable tracking apps.
Free Apps to Spy on Cheating Spouse Effortlessly
It's known that one can find free cheese only in a mousetrap. If you want to use a reliable, secure, and well-functioning spying app, you should pay for it. Luckily, the amount of monitoring spyware is growing, and thus, more and more pricing options appear.
Many trackers offer various subscription plans for different needs. Moreover, you can always try the app's demo version or a free trial. Even though they don't provide the entire range of spying features, they give a general overview of the app.
Is It Illegal to Spy on Your Spouse's Phone Without Them Knowing?
This question raises a lot of concerns and discussions. Many people who use monitoring apps try to avoid being revealed due to the risks connected with such usage. Before using a spy app, one should inform the other party of the monitoring intent and get written consent. One may use the software for ethical monitoring purposes only. Moreover, we recommend checking the laws of your country before installing spyware on your cheating spouse's gadget.
Conclusion
Sometimes each of us needs to see what is going on in our partner's phone to dispel doubts or get confirmation of cheating. There are numerous methods how to spy on your spouse's phone without them knowing. We tried to focus on the most working and functional ones. Get familiar with all of them and decide which one of them suits you best.
👉🏻 You may also like: