eyeZy App Review
Affiliate Disclaimer: SpyPhone.App may earn a commission from purchases made through our links, at no extra cost to you. Our reviews are unbiased and based on our evaluation of the products and services. Your support through these links helps us maintain our website. Thank you for your support!

Take a look at the website for the eyeZy monitoring app, and you'll find a futuristic-looking site and two powerful phrases describing its performance:
→ 'The most powerful phone monitoring software on the planet.'
→ 'The only monitoring app you'll ever need.'
Big words and much to live up to!
In this eyeZy app review, we'll be taking a close look at the eyeZy app features, its pros and cons, pricing, customer support, etc., and its overall place in the world of WiFi spy apps, a market that continues to develop and grow at speed.
We will explore whether eyeZy lives up to its claims in more depth.
General Information
What Is eyeZy Monitoring App?
The eyeZy spy app is an advanced phone monitoring tool. It makes the best use of available technology, enabling its user to remotely track the location and monitor the online activities of a target device.
The eyeZy app is primarily aimed at concerned parents, offering them an affordable and discreet solution to the ever-worrying question of where their children are and what they are up to.
However, eyeZy isn't just limited to parents. Anyone can install eyeZy and follow the online activities of a spouse or lover, employee or friend, viewing what they are doing at any time of day simply by logging in to a remote online dashboard. This includes real-time location tracking, text and call logging and monitoring, social media activities, internet use, and more.
Compatible with Android and iOS phones and devices, eyeZy also conveniently allows you to add more than one device to the same account, meaning that you can follow more than one person simultaneously without setting up multiple accounts.Install eyeZy to have virtually unlimited access to the digital world of your target device. Be reassured that although you can't always be there to physically protect your loved one, by remotely monitoring with the eyeZy app, you can still digitally access your target's world to monitor what they are doing.
How Does eyeZy Work?
Once installed on a target phone, eyeZy surveillance software enables following a target device's online and location activity, provided the person monitored carries their device.
How does eyeZy work in more detail? The software collects information on the target user's online activity and sends this information via an internet connection to a 'holding' area. You can then view this information remotely on a secure online dashboard accessed using a personal login.
This way, it is possible to see what websites the target user is accessing, look at their incoming and outgoing messages, monitor their social media activity, view call logs and contact lists, and so much more!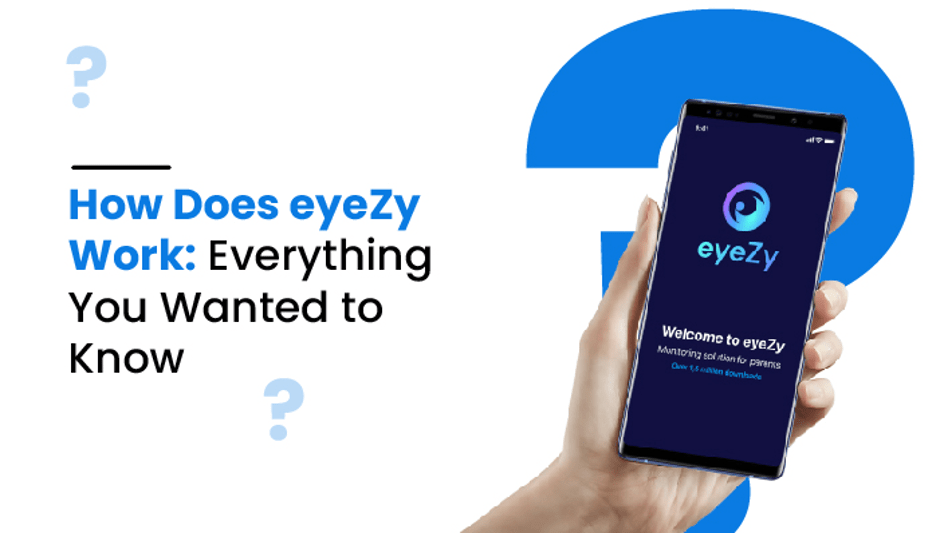 eyeZy also uses standard smartphone GPS location tracking to supply the account holder with information on their target's location. However, it takes location tracking further by providing the user with the technology to geofence selected areas and receive alerts if they are accessed.
Among iOS and Android spy apps on the market, eyeZy provides a valuable service to many users. Parents want to keep their children safe from online harm. Employers use them to monitor their employees' activities during working hours. Spouses and partners concerned about cheating install them to alleviate worry or support their claims.
Pros and Cons
Every service has pros and cons, and eyeZy is no exception. Look at our list and see if the eyeZy app can work for you.
Pros:
Excellent compatibility means it can be used with most iOS and Android devices.
eyeZy is rich in features making it one of the best phone spy apps. It continues to be updated to ensure it uses the most up-to-date monitoring technology.
eyeZy pricing ensures the spy app is affordable and accessible to everyone.
Cons:
Requires jailbreaking to access some of the more advanced features.
You need physical access to the target Android smartphone to set up eyeZy.
Features of eyeZy Spy App
The eyeZy monitoring app uses up-to-the-minute technology to provide its users with some of the most advanced tracking features available. Here are some of them.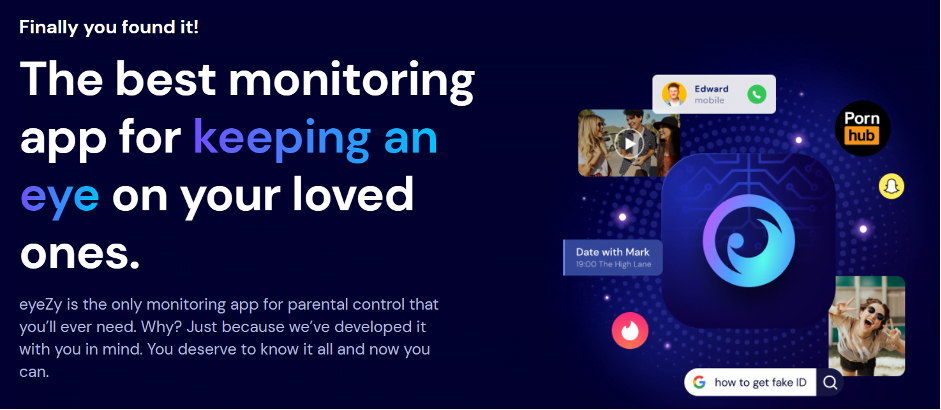 Phone Analyzer
The Phone Analyzer feature monitors all incoming and outgoing phone calls providing users with a comprehensive call log.
From the remote online dashboard, the account holder will see precisely when calls took place, whether the call was answered, and how long conversations lasted.
The Phone Analyzer will also provide you, ably assisted by the Keylogger function, with the number dialed by the target; also the number and, if known to them, the contact's name on any incoming calls.
Simply put, if your target user is having a telephone conversation, you will know!
Browsing History Tracker
Find out all about the internet browsing history on the target device.
eyeZy's Web Magnifier shines a light on all the websites your target has visited, including detailed information on how frequently and the date and time of the last visit.
Is your target keeping secrets from you? Find out more about their interests and whether they are keeping safe online. Use the additional Device Control tool to limit your target's access to URLs that contain potentially harmful or dangerous content.
Social Spotlight
Your child's social life extends to their phone, and with all the extra online activity, it's easy for parents looking on from the outside to lose sight of who their child is with and where they are.
Social Spotlight fills that gap between the physical and the digital worlds so that you can monitor your target's online social life in its entirety.
Access text messages, incoming, outgoing, and even deleted
View contacts, find out who their friends are, and check for strangers or worrying chats
Read emails, both incoming and outgoing, and look into folders for any saved
Explore social apps such as WhatsApp, Instagram, Facebook, etc. Find out what they share, who they chat with, and about what
Social Spotlight leaves nothing to chance and ensures your target's social life is as apparent to you as it is to them.
Keylogger
The eyeZy monitoring app keylogger tool is a clever little feature that records every keystroke typed on your target's device and sends it straight to your eyeZy account where you can view it remotely from your online dashboard.
The Keystroke Capture tool provides insight into some of your target's most private activity, such as passwords, incognito browser searches, etc. A keyword alert can be set up and operated for any particularly worrying activity your target may be part of.
Magic Alerts
The account holder sets Magic Alerts to warn them immediately of anything the target user does on their phone that is potentially dangerous or damaging.
Has a keyword been triggered? Choose words and phrases and set alerts to warn you of conversations or internet searches that may be a little out of the ordinary. It may be entirely innocent, but it allows you to explore further.
Input Magic Alerts for locations, known as geofencing that are forbidden or considered risky, or simply to let you know your target is home from work or school safely and on time.
Location Tracker
eyeZy makes excellent use of the GPS on your target device, enabling you to follow their every move without actually moving a muscle.
From the remote online dashboard, it is possible to access the target device's real-time location on a map and view their location history, complete with time and date stamps.
If your target is accessing locations you don't want them to visit, you will know about it!
Additionally, setting up a geofenced location means the account holder will receive an alert whenever the target accesses this area.
Device Control
For those that need more active input into a target device, the eyeZy monitoring app enables the sort of invasive control that a parent might need with a particularly wayward child to keep them safe and out of trouble.
eyeZy's mobile device management tool gives its user considerable authority over the target's internet browsing history.
They can block websites with potentially dangerous or damaging content, restrict access to certain apps, and delete and block contacts who may have a harmful influence or relationship with their target.
WiFi Sync
eyeZy WiFi Sync is another clever way to monitor your target phone without having to install eyeZy app on it physically.
With the eyeZy app installed on the account holder's PC or Mac, you can spy on devices connected to your WiFi network with just a USB and your target device.
Download eyeZy app onto your PC/Mac, then connect the target device to it with the USB cable. Once connected, from your remote online dashboard, you can see their text messages, phone calls, etc. Easy!
eyeZy App Compatibility
The eyeZy app is compatible with most iOS and Android devices and is downloadable from the Apple store and Google Play.
If you are unsure about your phone's compatibility, the eyeZy website provides a compatibility checker. Simply type the phone model you want to monitor into the box, and it will return whether or not it is compatible. Easy.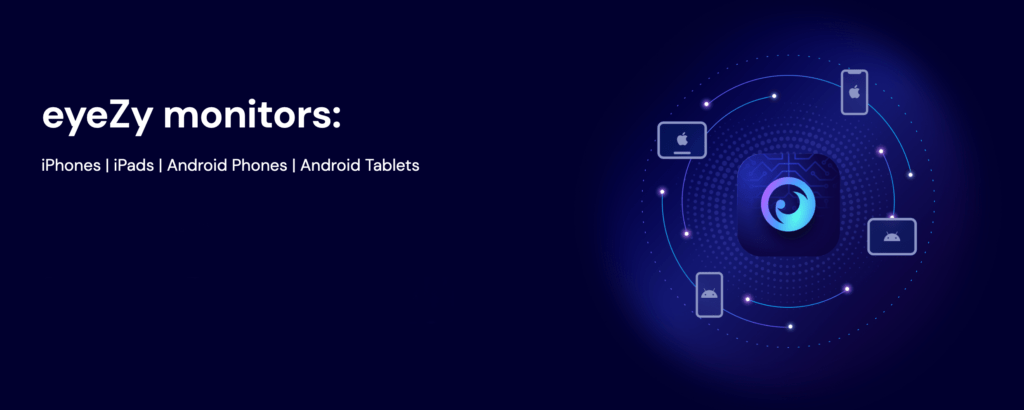 How to Install eyeZy on iPhone
Install eyeZy onto your iOS device/iPhone and start monitoring. It couldn't be easier!
To monitor an iPhone using eyeZy, you will need the target's iCloud username and login information. You will need physical access to the device if you don't know their credentials and will have to jailbreak.
From the eyeZy online home page, register your account and choose your price plan. Remember to read and tick the Terms of Use box before proceeding.
Log into your online account and access your personal iCloud sync page.
Enter the iCloud details of the device you want to connect to.
Now you will need the target phone to access the Apple ID verification code. When prompted, enter the code into your online eyeZy account.
You will also need to enable iCloud back-up on the target iPhone and switch on Location Sharing if you want the GPS Location Tracker to work.
Once setup is complete, return the iPhone to its owner. You won't need it again.
How to Install eyeZy on Android
Install eyeZy app onto the target Android device, and you can be ready to monitor in minutes from your online dashboard.
From the Google Play store, download eyeZy app to the target phone.
From the eyeZy online home page, register your account and choose your price plan. Remember to read and tick the Terms of Use box before proceeding.
Log into your online account and select 'eyeZy for Android' for installation. Follow the instructions to link to the target device.
The requested permissions will need to be enabled; otherwise, the app will not work.
Log in to your remote online dashboard and start monitoring!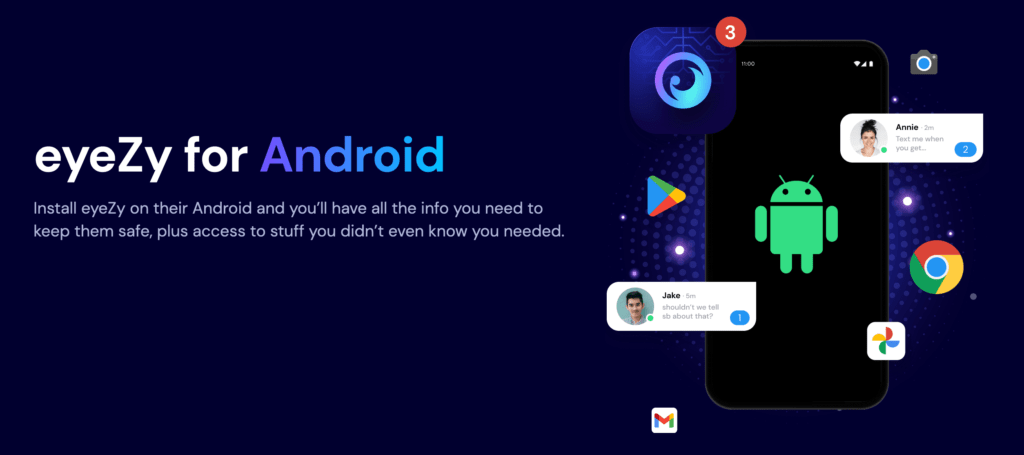 How to Use eyeZy Spy App Without Target Phone
There is a way to use the eyeZy spy app on the target cell phone without touching it, although this is limited to iPhones. However, you will need the iCloud login credentials to set up the iPhone spy app without installing on target phone.
Create your account as usual, then enter the iCloud credentials into the control panel. Verify the details by email, and monitoring can begin.
For Android phones, follow the instructions above for a WiFi sync which will require one-time access to the target phone.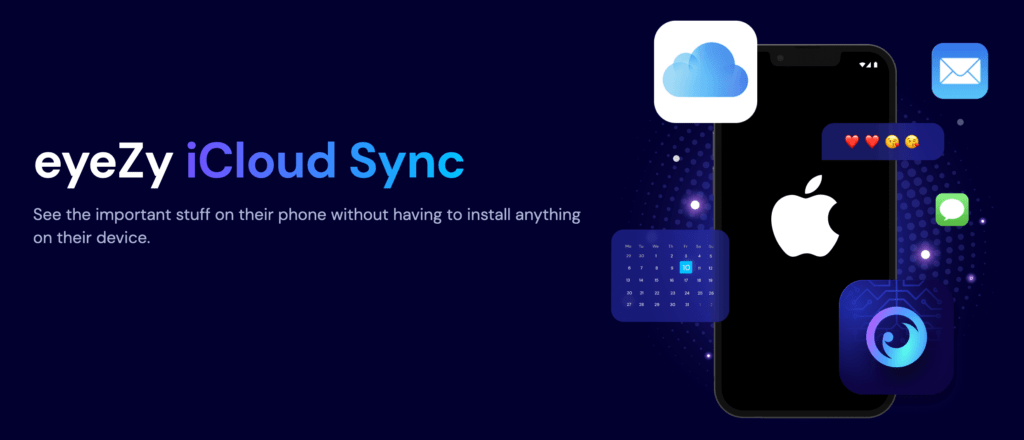 eyeZy Pricing
eyeZy pricing is quite affordable. It is possible to choose a monthly subscription rate from the 3 price plans offered:
1 month – $47.99
3 months – $27.99/month
12 months – $9.99/month
The eyeZy app doesn't offer a free trial. However, depending on what offers are available, you may be offered a discount during sign-up, which will run for the duration of your 1, 3, or 12-month price plan.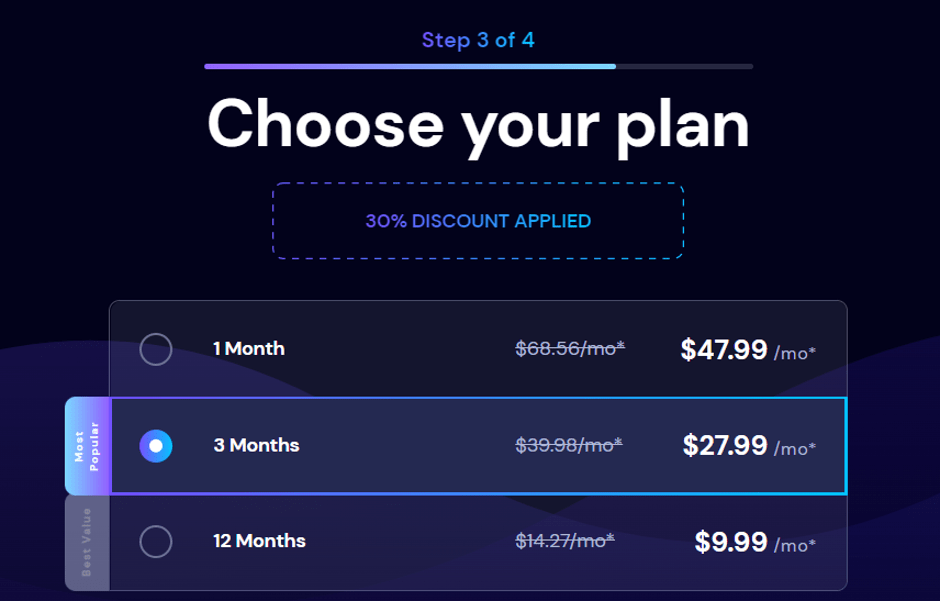 Customer Support
'eyeZy is all ears. Contact us' promises the company statement on their website.
In support of the statement, eyeZy monitoring app offers 24/7 customer support via the contact tab. A live chat option is available. When this is not active, customers can contact the company with their queries by telephone, using the online form provided, or writing directly to one of three email addresses.
As we would expect from a company using advanced technology, eyeZy also has accounts on the most popular social media via which you can also make contact.eyeZy reviews offer some insight into the effectiveness of customer support, with some mixed responses from eyeZy app users.
eyeZy Compared to Other Apps
FAQ
Is eyeZy legit? 
eyeZy is indeed a legitimately registered company with full contact details and policies available from their comprehensive website. eyeZy app reviews are mixed, with some very positive input. Remember that this is a relatively new company, and it will take time to build up a following.
Does eyeZy require jailbreaking? 
You can access eyeZy's many features without jailbreaking the phone. However, it will be required to use some of the more advanced features. Jailbreaking will also be needed on some of the older iPhone models too.Remember, you can access eyeZy's 24/7 customer service any time with any questions.
Is eyeZy free to use? 
At the moment, an eyeZy free trial is not available. However, affordable payment options are available for 1, 3, or 12 months duration.On occasion, eyeZy monitoring app also offers a discount on their service. Check now to see if one is available.
In conclusion, this eyeZy review highlights the app's comprehensive monitoring features accompanied by a stylish website. If eyeZy cost is an issue, the company offers a competitive price plan within a range of time allocations. If you are a concerned parent looking for a discreet way of keeping your child safe, then eyeZy is worth a try.
In conclusion, this eyeZy review highlights the app's comprehensive monitoring features accompanied by a stylish website. If eyeZy cost is an issue, the company offers a competitive price plan within a range of time allocations. If you are a concerned parent looking for a discreet way of keeping your child safe, then eyeZy is worth a try.