A Complete and Unbiased TheTruthSpy App Review
Affiliate Disclaimer: SpyPhone.App may earn a commission from purchases made through our links, at no extra cost to you. Our reviews are unbiased and based on our evaluation of the products and services. Your support through these links helps us maintain our website. Thank you for your support!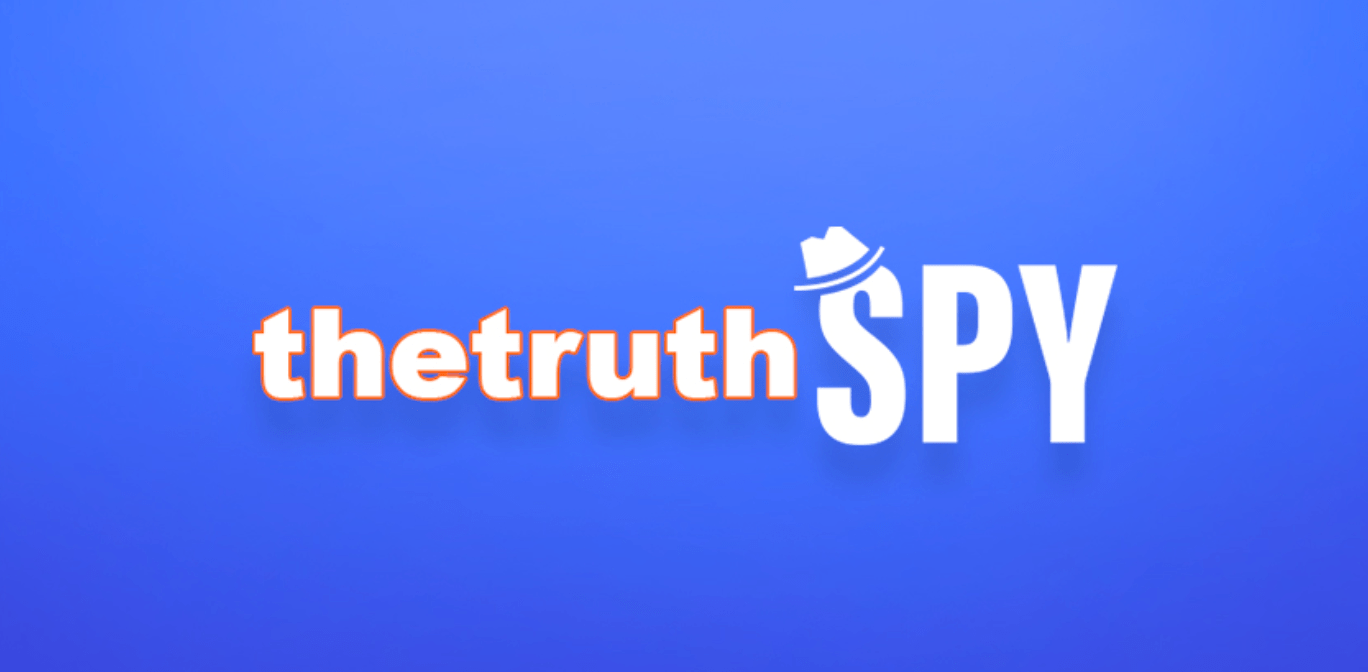 Those familiar with the mobile spyware market are well aware of the fact that there are hardly any novelties one can expect from the leading products – there are practically no obstacles left to tackle when it comes to spying on someone else's phone.
TheTruthSpy, today's review subject, is a tracker app well aware of its actual capabilities – it doesn't strive to compete for the laurels of the most technologically advanced piece of software. Instead, its developers focus on occupying the mid-tier spyware niche, where a limited range of tracking options is well made up for with a price tag half the size of market leaders.
Brief Overview
TheTruthSpy App in a Nutshell
TheTruthSpy is a web-based tool that allows for remote surveillance and control of gadgets. This is made possible by planting a hidden sender app into the target phone's memory. Whenever the device or its owner performs a certain action the app is programmed to recognize, TheTruthSpy registers it and adds an entry to the activity log. By using the tracker app, you can obtain someone's personal messages, media files, call recordings, SMS commands and conversations, and much more.
TheTruthSpy is a genuine veteran of the industry with a decade-long history. The app developers have been behind some of the biggest spyware breakthroughs, such as getting their app to work on the earlier versions of iOS despite the existing anti-malware measures present in Apple devices at that time. While it is true that TheTruthSpy is not exactly the most cutting-edge app available now, it has a solid roster of features that can cover most, if not all, of your tracking needs.
How the App Functions from a User Standpoint
The basics of using the TheTruthSpy are almost identical to every other app you'll find online, so if you've seen one, you've seen them all:
Step one is to sign up for the app website – this is mandatory since the tracker's dashboard is linked to your account.
Then, you must download the latest version of the app from the official website and look for an opportunity to install it onto the target phone.
Time permitting, make sure the connection has been established and the data started flowing.
When done with the preparations, all you need to do is have a stable Internet connection to track the activity from your own device.
The app has a user-friendly dashboard that doesn't take long to get used to. All there is to see is displayed either in the side menu on the right or on the main portion of the screen. Most of the collected data is stored in logs and folders, and the only precaution here is to save the files you'll need for more than a month since they get automatically erased in accordance with the app's privacy policy.
Benefits and Drawbacks
Benefits:
Optimized performance that doesn't slow down the target phone
Unrestricted access to files and directories on the target device
Highly competitive pricing model, good value for money
Supports the most widespread socials and messengers
Lightweight installation package and quick setup
48-hour free trial feature, reasonable refund policy
Intuitive and responsive dashboard interface
Drawbacks:
Complicated installation on Apple devices
Dated interface and design
Declared Features Rundown
The app website claims that TheTruthSpy currently has more than 15 tools (including GPS positioning, сalls and SMS tracking, and remote control) and supports about a dozen common third-party apps. In this TheTruthSpy review, we shall scrutinize the most in-demand features.
Calls and SMS Viewing
Even though most smartphone owners do not rely on these communication means as much as they used to, no tracking app is truly legit until it learns to record and log calls and read messages. TheTruthSpy was actually launched with only these two features back in the day, so the developers have about a decade of experience in this regard.
Almost any call begins with the Contacts list, and the app grants you complete access to one on the owner's phone. Every single time you punch in TheTruthSpy login and go online, the tracker will scan their contacts for updates.
As per calls and SMS, you are free to view the detailed info on each instance of both, updated in real time. What's more, you can even view the erased call history and block unwanted contacts.
Establishing Whereabouts with GPS Positioning
TheTruthSpy app passed our GPS positioning test with flying colors, and we're happy to conclude it boasts a responsive and reliable tracker tool. Most importantly, the live location feature functions as declared, so you won't get annoyed by the tracker data lags.
In addition to displaying the precise coordinates, TheTruthSpy has an integrated Google Maps widget so that you can use the tools of both in your investigation. Last but not least, all the previously visited locations are kept in a separate log file.
Keylogging for Direct Input Data
Hands down one of the most powerful tracking features, keylogging is an integral part of any mobile spyware, and you can often judge the overall quality of the app by how well it handles the task. Things look decent for TheTruthSpy in this department, as it offers the full scope of typical keylogger tools.
The logs are kept as separate files, so you should have no problem navigating them by date and time (each instance of input is also labeled with a timestamp). Using the full potential of the feature, you'll become able to lure out most of the phone owner's sensitive data, including their account passwords and messages.
Browser History and Cache
In essence, viewing someone's browsing history via TheTruthSpy app doesn't differ much from looking at the recently visited pages of your own. The tracker also provides some additional data that you may find insightful, such as the date of visit and time elapsed while viewing a particular page. Unfortunately, there is no way to recover erased history, which is present in some other apps.
The ability to block unwanted sites deserves a special mention – it is an almost certain way to prevent users vulnerable to the dangers of the Internet from getting themselves into scams and other consequences of irresponsible browsing.
Remote Control Options
TheTruthSpy doesn't provide any direct control tools, such as turning off the target phone, locking its screen, or restricting the WiFi connection. However, if we consider features that can be at least partially referred to as remote control, the app has them in abundance – for instance, the monitoring tool allows you to block certain apps on the owner's device.
Among other things, you may order the surveyed phone to record the calls for you, and TheTruthSpy will keep an automated log thereof. Ambient recording is a similar tool that picks up the sounds from the microphone – albeit not in real time.
Supported Socials and Messengers
Apparently, the developers behind TheTruthSpy app do not strive for the longest-supported socials list on the market, focusing on quality and maintenance of the existing roster instead. While we would appreciate seeing a more diverse app roster – especially when it comes to instant messengers, the current catalog doesn't look half-bad and includes WhatsApp, Viber, Snapchat, Facebook, and TikTok.
Ideally, a Facebook spy app must be programmed to track both the Messenger and the Facebook app itself, but since TheTruthSpy doesn't claim to support the former, we focused on exploring the unanimous app. The tracker does a great job of scanning everything you might find of interest, including conversations, friend list, shared media, and hidden posts.
When looking for an app to spy on WhatsApp messages, it is better to opt for a product that may cost more but offers seamless integration with this instant messenger. TheTruthSpy does just that – in addition to the obligatory chat viewing feature, you get to record audio and video calls, view and download all the media attachments, and keep logs of the target's activity.
By using TheTruthSpy as your go-to TikTok spy app, you'll become able to do much more than just bypass their private account restrictions. Get access to likes, comments, shared media, and, most importantly, direct messages. TheTruthSpy has no means to integrate with the app completely, thus enabling you to act on your target's behalf remotely, but you'll see all there is to see.
Current and Legacy Operating Systems Support
TheTruthSpy is designed to function on both major mobile operating systems, but there's a catch: the free download page of the website clearly states the app is no longer supported on iOS. However, this doesn't mean you can't use it at all – we shall address this in detail shortly.
Things look way more organized when it comes to Android TheTruthSpy app – not only can you grab the latest official release, but you also see whether it is compatible with legacy systems. This might come in handy when it turns out you're dealing with an obsolete target phone – TheTruthSpy can go as far back as the 5th generation of Android OS, released 8 years ago.
How to Use TheTruthSpy on Different Operating Systems
Let's walk through the whole installation business on iOS and Android:
What You Need to Know About TheTruthSpy for iPhone Installation
To put it short, TheTruthSpy won't work on Apple devices without a jailbreak. However, if you're fine with the idea of doing a little hacking, the tracker can still function. If not – stop reading now and look for some other apps to spy on iPhone.
TheTruthSpy for iPhone installation instructions are provided on the product's website on the assumption that your target is a fan of pirated apps and has already cracked their iPhone, or you took pains to do it yourself. If either is the case, then simply do the following:
Add the file source to Cydia by copying the link from the guide
Download the app
Log into your TheTruthSpy account
Perform the necessary notification tweaks
Clean up the evidence
TheTruthSpy Android Installation 101
Not even the top spy apps for Android can boast a remote installation feature – the privilege is reserved for those who want to track an iPhone and happen to be in possession of the target's iCloud credentials. Like it or not, you'll have to find a moment of privacy with the owner's phone to get TheTruthSpy running.
The app's website kindly offers a detailed step-by-step installation guide, and you shouldn't have any complications if you follow it to a tee. Here's a one-minute version for those in a hurry:
Disable Play Protect and Google Play Store notifications
Download the apk file
Install the tracker while ignoring all system warnings
Toggle on all the permissions for the app
Sign in your previously created TheTruthSpy account
Cover your tracks
The Proper Way to Uninstall TheTruthSpy
Whenever you're done with tracking the data, you may want to get rid of the last piece of evidence – TheTruthSpy app itself. The greatest challenge, of course, lies in the fact that you'll have to perform physical manipulations again. The limitation is not exclusive to TheTruthSpy – a built-in self-destruct feature can't be found in any products on the market.
Another problem is that TheTruthSpy, a hidden piece of spyware, is not registered by the phone's stock app manager tool, which complicates manual deletion greatly. Thankfully, you can alleviate this by running the Play Protect utility in Google Play Store – it will detect the software, recognize it as malware and uninstall TheTruthSpy. If, for some reason, this doesn't work out, you'll have no other choice but to factory reset the device, which naturally won't go unnoticed by its owner.
TheTruthSpy Cost
One thing you'll be quick to notice when comparing the app to other spyware is that TheTruthSpy cost is significantly lower than that of its competitors, which is only fair as it doesn't brandish a pretentiously long list of features, half of which you wouldn't ever use.
As of now, you have the option to start with a 2-day free trial or purchase one of the three available subscription bundles – Standard, Premium, and Gold. Each tier unlocks more features but costs 5 dollars more than the previous one. Thus, you'll have to pay $21.99 for the cheapest monthly package and $30.99 for the ultimate experience.
Client Service
The team behind the app takes customer care seriously and has provided several means of handling the issues. For pressing matters and complex problems, you may reach out to the support crew via email – to test the reply speed, we contacted them at four different times throughout the day, including early morning, and each query was duly responded to within half an hour.
As if it weren't enough, TheTruthSpy app has a whole website dedicated to customer support, troubleshooting, and major announcements. The customers are free to share their app feedback publicly by posting on the site's forum, which is monitored daily by the support crew.
FAQ
Your burning questions about TheTruthSpy, all answered below:
Is there any chance that my TheTruthSpy account will be used to collect the target's personal data?
Not only do the app representatives stress the fact that they won't collect such data for commercial or otherwise unauthorized use, but they also have several security measures to prevent accidental data leaks. One such means is the automatic deletion of logs older than 30 days, so remember to save this data elsewhere lest it gets erased for good.
Is there a desktop version of TheTruthSpy for PC or Mac?
No, if we're talking about a standalone piece of software – the app simply doesn't need one. TheTruthSpy is a web-based tool, which means you can track the target phone from any other device with a browser, be it a smartphone or a PC. This also means you'll need an active Internet connection for every instance of using the app.
What are the chances of the phone owner discovering the presence of TheTruthSpy app on their device?
The app is well-protected against accidental discovery with some software means – however, keeping things secret depends on your actions as well. A clean installation of the app must include the removal of all the traces of your tampering: remember to delete the app icon, the corresponding apk file, and the browser downloads entry.
Do I get to use a free trial version of TheTruthSpy upon creating an account?
Yes, you are welcome to use all the tools available in the Standard subscription bundle during your 48-hour free trial – this includes GPS, SMS, and call tracking. Unfortunately, you won't be able to see whether the app lives up to your expectations in terms of social media spying – for that, you'll have to consider other TheTruthSpy pricing options, namely Premium and Gold subscriptions.
Is TheTruthSpy legit in terms of its actual functionality, as opposed to the declared features?
In the course of thorough testing, we have established that the app indeed lives up to its marketing claims. To the best of our knowledge, based on comprehensive review research, TheTruthSpy has not been a part of any fraudulent schemes, including, but not limited to, refund scams, unauthorized data collection, and other ways of deceiving and exploiting their clients.
Is it possible to obtain TheTruthSpy license key free of charge? 
Since the app provides services on a subscription basis, it is highly unlikely you'll find a way to bypass this and lay your hands on a free functioning account. Do not trust the websites that offer to download TheTruthSpy premium apk file with a license crack – all of those are flagrant scammers, and you risk getting yourself some nasty malware.
Overall Impression
TheTruthSpy
We can't help but agree with some other TheTruthSpy reviews concluding that it is a solid mid-tier spy app that handles its declared features just fine. What TheTruthSpy lacks in functionality when compared to the cutting-edge apps, it compensates for with significantly lower subscription prices and a client-oriented approach. We recommend going for TheTruthSpy if you need to track an Android phone, but there are far better options when it comes to Apple devices.
We can't help but agree with some other TheTruthSpy reviews concluding that it is a solid mid-tier spy app that handles its declared features just fine. What TheTruthSpy lacks in functionality when compared to the cutting-edge apps, it compensates for with significantly lower subscription prices and a client-oriented approach. We recommend going for TheTruthSpy if you need to track an Android phone, but there are far better options when it comes to Apple devices.