EvaSpy App Full and Honest Review
Affiliate Disclaimer: SpyPhone.App may earn a commission from purchases made through our links, at no extra cost to you. Our reviews are unbiased and based on our evaluation of the products and services. Your support through these links helps us maintain our website. Thank you for your support!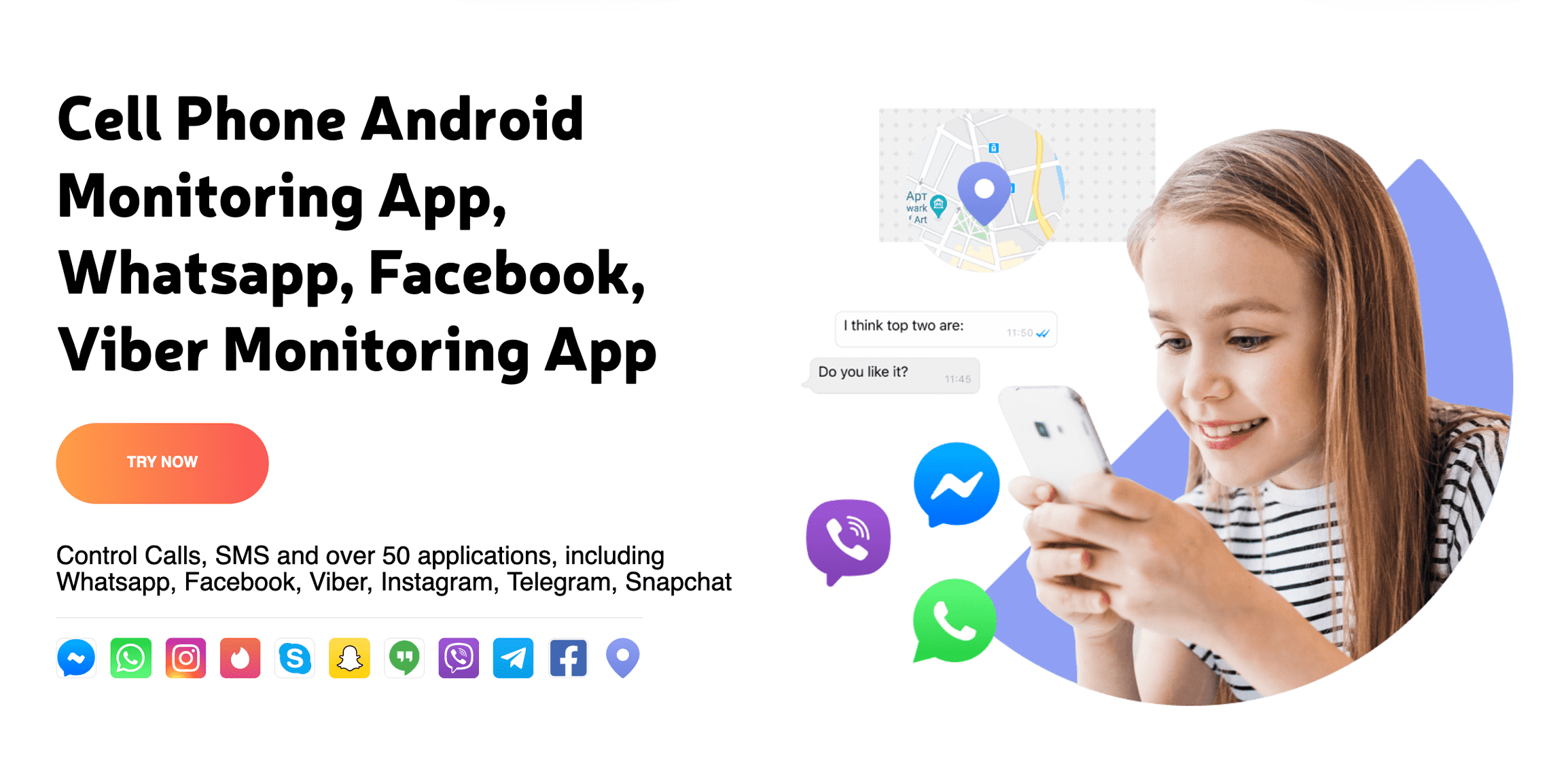 People are so used to having harum-scarum lives on the internet that they do not think about dangers and tricky features it might have until meeting them personally, face-to-face, so to speak. Such situations may be, of course, really unpleasant, but it is precisely when a phone tracker comes to save the day.
Phone trackers generally, and EvaSpy in particular, allow you to know what and where is happening to the person you are tracking, who they talk to, and what they do. You may say that it's an intrusion into private life, but you are legally allowed to track devices you own or if you got permission for this. There are not so many EvaSpy reviews, so in this one, we will dissect the EvaSpy app and discuss its features, pros, and cons.
General Information
What Is EvaSpy and Why You Might Need It?
EvaSpy, similar to Spyrix, is a multiplatform phone tracking and monitoring application. It can be installed on a target device to track the user's activity, location, and communication. If you decide to use it, you must understand that you can only install it on the devices you own or got consent for; otherwise, it will be considered a privacy breach, and you will be punished according to the country's laws. However, it is hardly even an issue, as all the devices you buy are considered yours, and getting consent is also not a big deal – you can simply say that it is required for safety (well, and actually you won't lie here).
Now let's dive deeper and discuss why one would ever need to download EvaSpy on the target device.
You need to monitor your children without them knowing. Of course, you should not track and listen to them when they talk to friends. But sometimes they might communicate with suspicious strangers on the internet or get into bad company, and as a good parent, you would like to know about that.
Your spouse may go somewhere on a business trip or with friends but… Can you be sure about this? Phone trackers will help you know if they are where they said they would be, not in the Florida hotel. Moreover, you can also check their messengers to ensure no "third party" is involved in your relationship.
Guidance on How EvaSpy Works
EvaSpy app works in a very straightforward way which is not very different from other phone trackers. After installation, it will get hidden and stealthily continue its functionality. Depending on your chosen plan, you get information about calls, messages, browsing, etc., in your account. To ensure that the chances of being busted are close to 0, EvaSpy system requirements and power usage are optimized in the most effective way. As a result, only the savviest users may notice that something is wrong with their gadgets and start looking for a hidden tracker.
What OS EvaSpy Is Compatible with
There are 2 versions of EvaSpy app presented on the website: for Windows and Android. The set of features and price can be a bit different depending on your choice, but the developers did their best to ensure users get a top-notch service regardless of the platform used.
In such an unlucky case, when something goes wrong and you need professional assistance, an email support line is available 24/7. A qualified team of professionals is there to help you solve any problems that may arise with any platform.
Finally, the developers give their customers great opportunities to buy platform packs in bundles. They understand that most people have a Windows device at home and a mobile gadget in their pocket, so they offer pretty juicy discounts for such packages, making their app even more cross-platform-friendly in such a way.
What Is Required to Install EvaSpy App?
You will get detailed installation instructions when you start the installation process, but for your comfort, we will also provide them in this review.
How to Install EvaSpy on Android
Here is the installation procedure to follow for Android-operated devices.
Find Play Protect on the Play Store menu and deactivate it.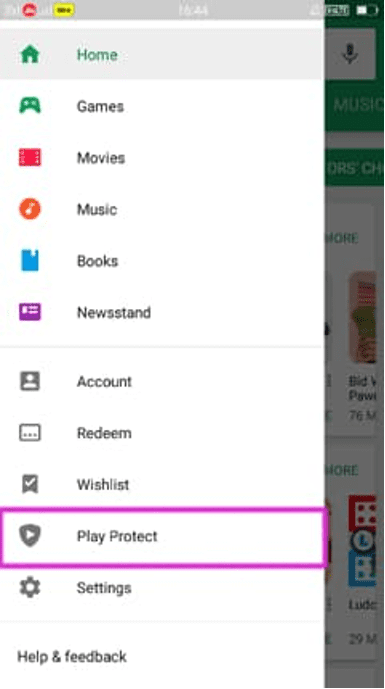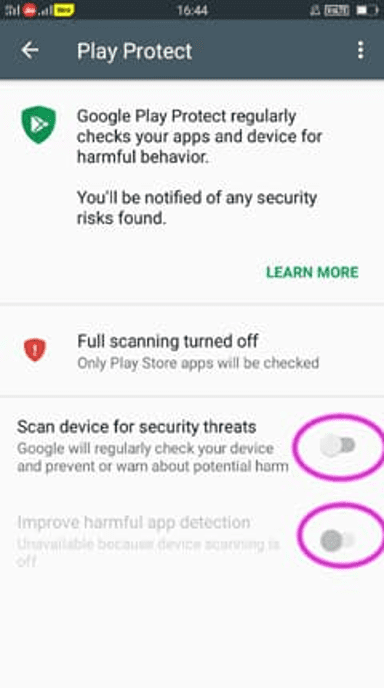 Download the EvaSpy app and accept T&C when you see the corresponding window on the screen.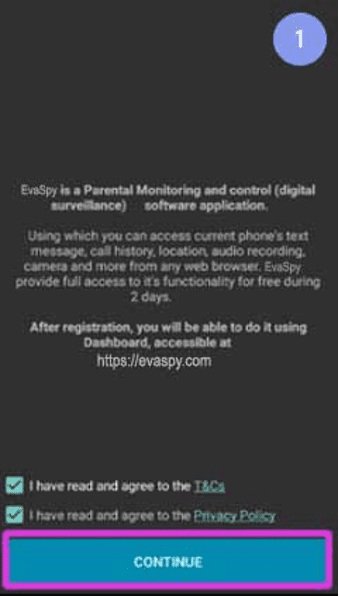 EvaSpy will ask for many permissions to operate properly on the device, and you must provide the app with all of them.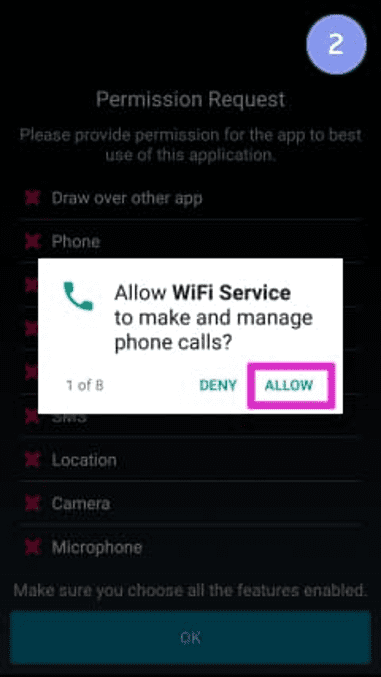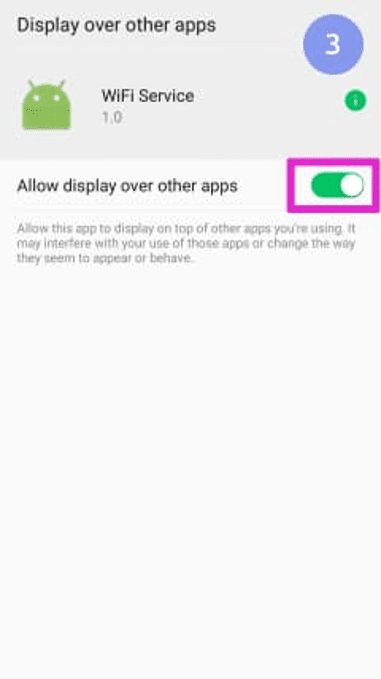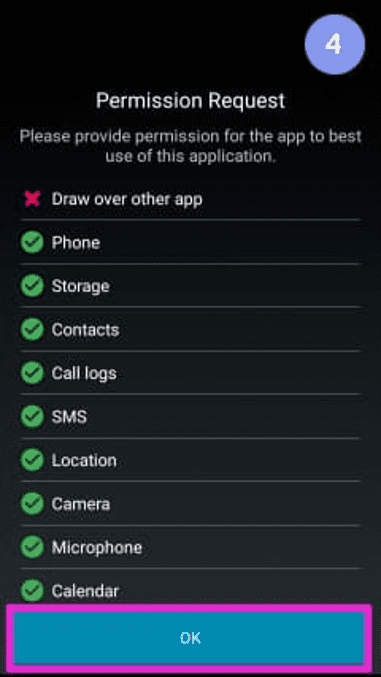 The EvaSpy app must be given admin rights.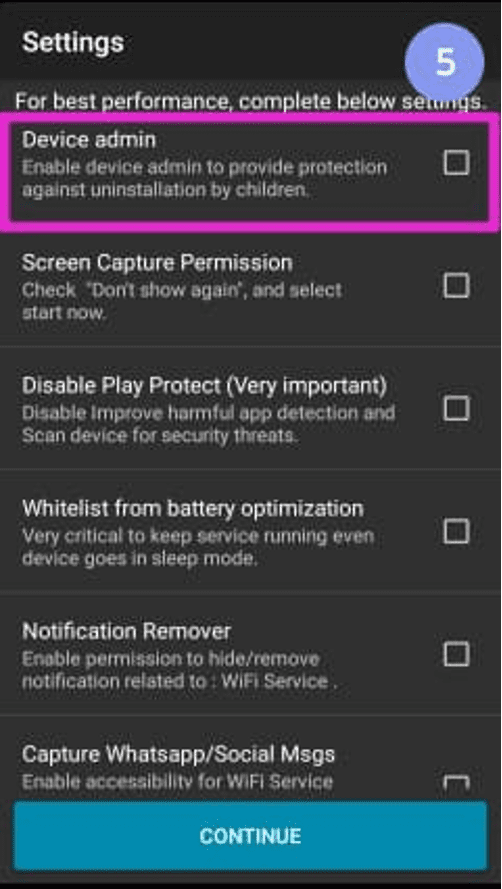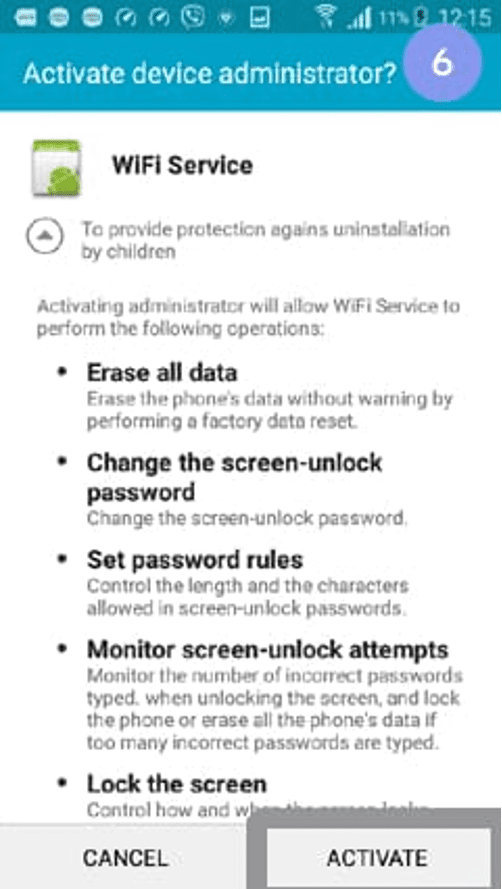 The next step is to allow screen capturing, which is essential for EvaSpy operation.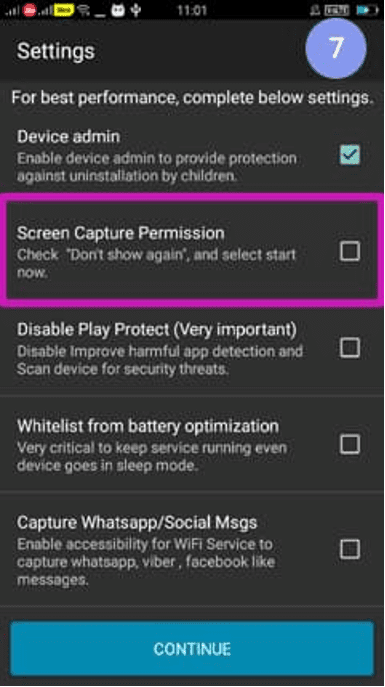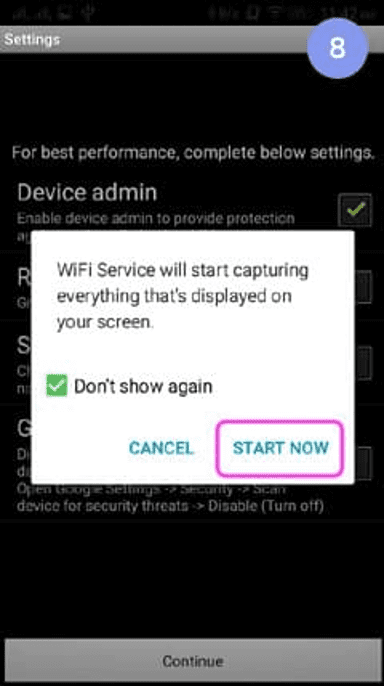 It is also important to whitelist the EvaSpy app from the battery optimization list, as some of the services will be deactivated otherwise.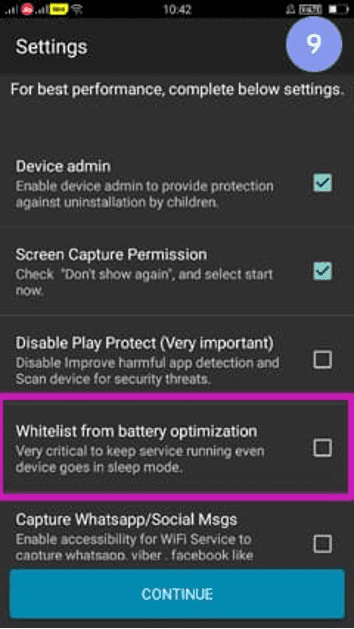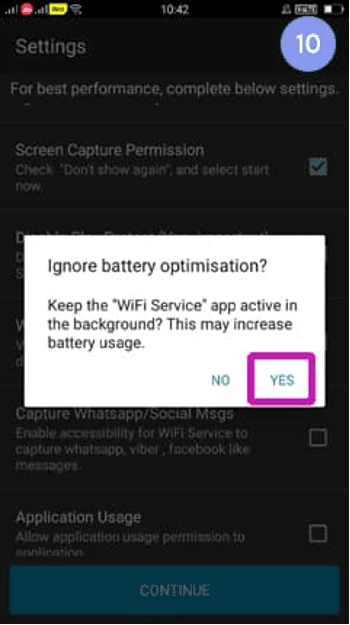 Activate the "notification remover" service so it will be harder to detect the software.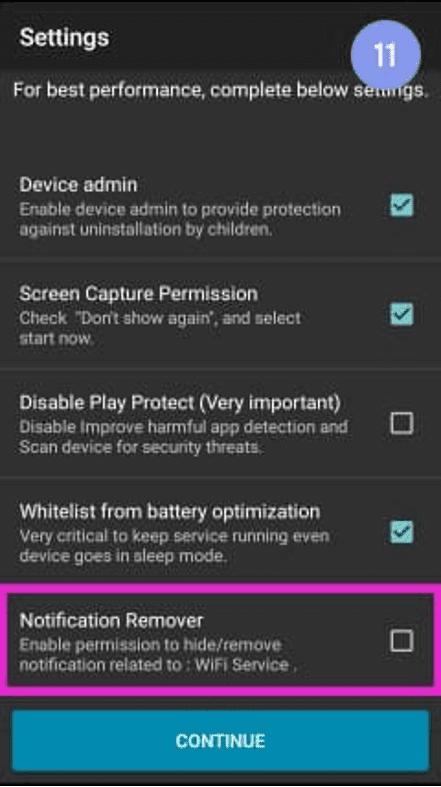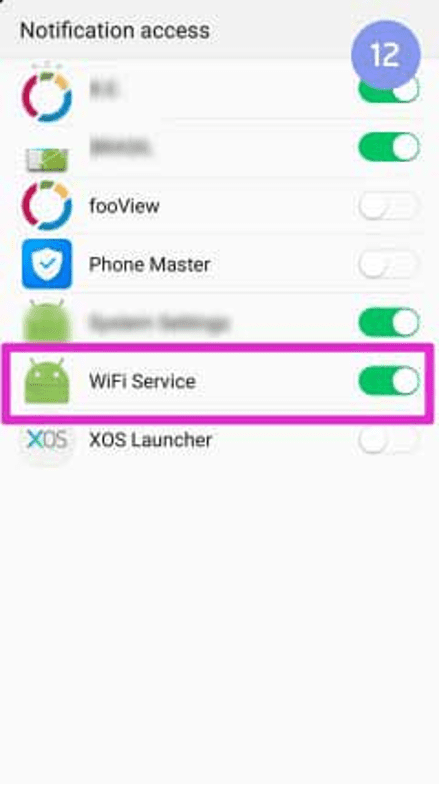 Next, you need to allow monitoring of WhatsApp and other social apps.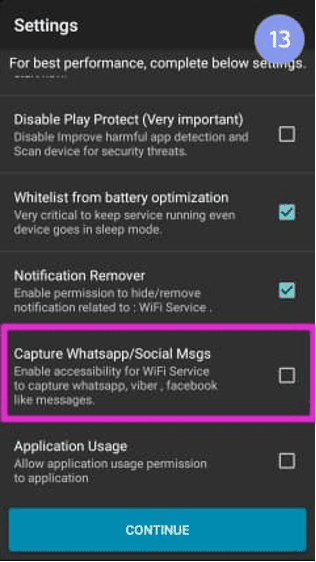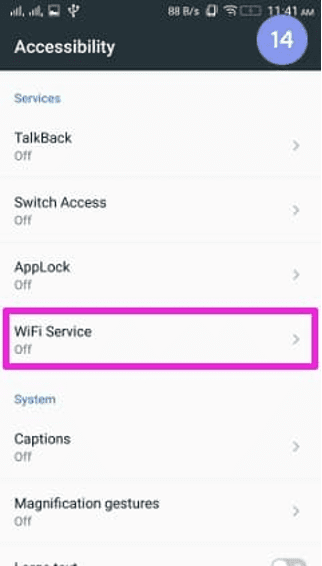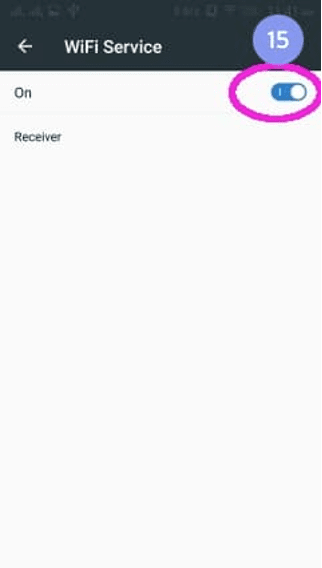 Finally, give the permission for application usage, and tap "Continue".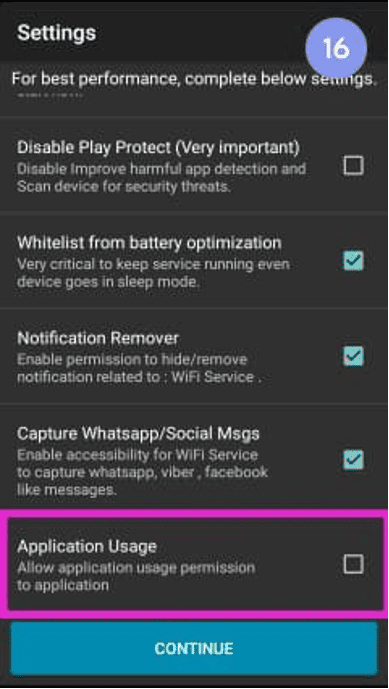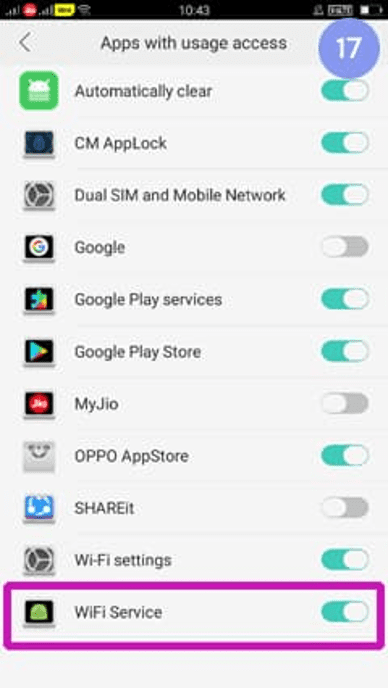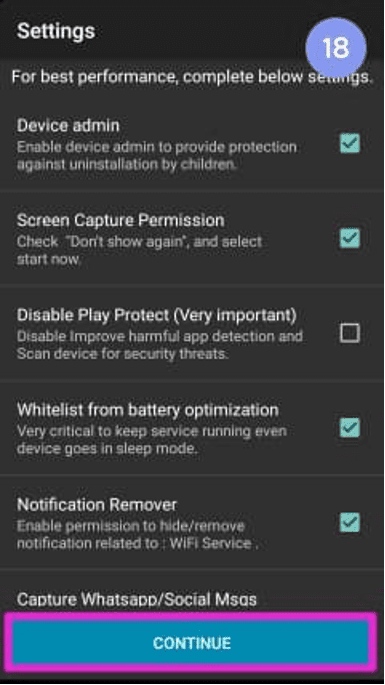 Now is the time to create your EvaSpy account; this procedure is pretty ordinary here. We are sure you have already gone through dozens of them.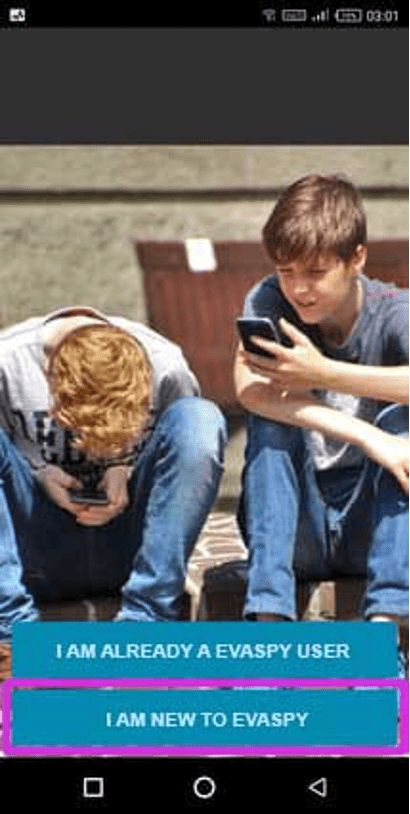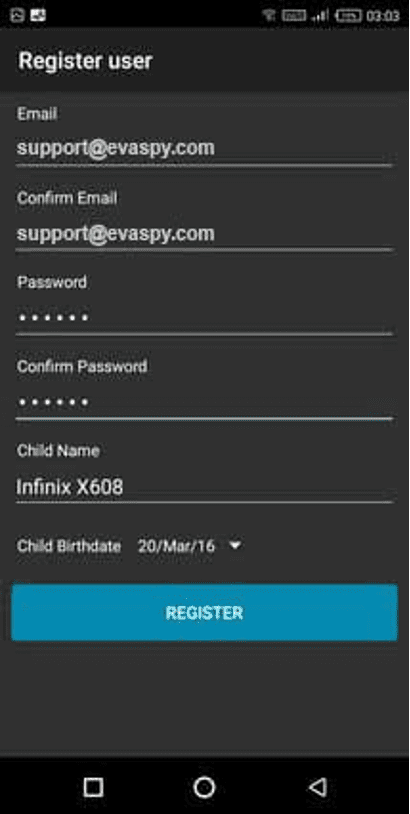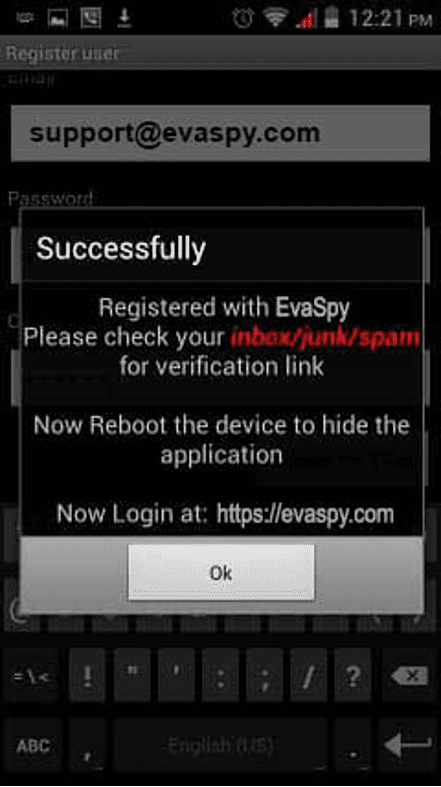 Upon registration, you must enable location services.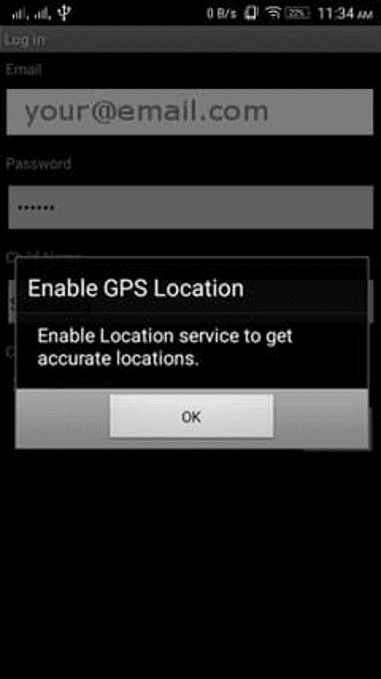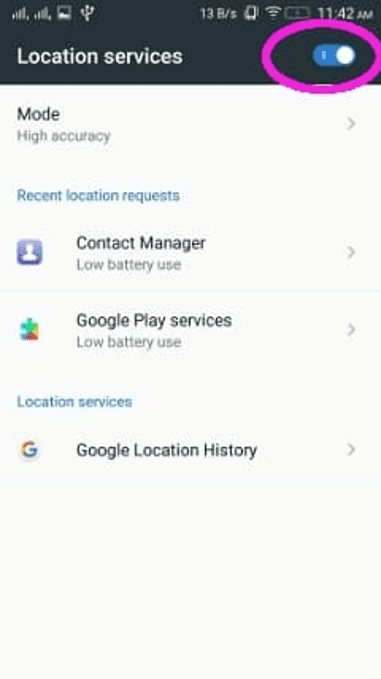 Please, do not forget to turn on the WiFi service.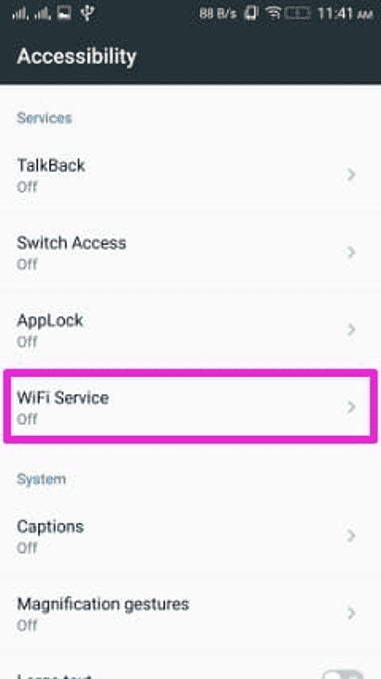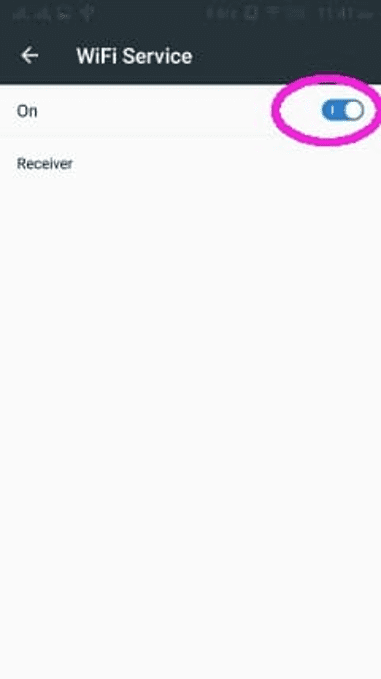 Accept the legal agreement and make the application trusted. There are detailed instructions on the website for different models on how to do it.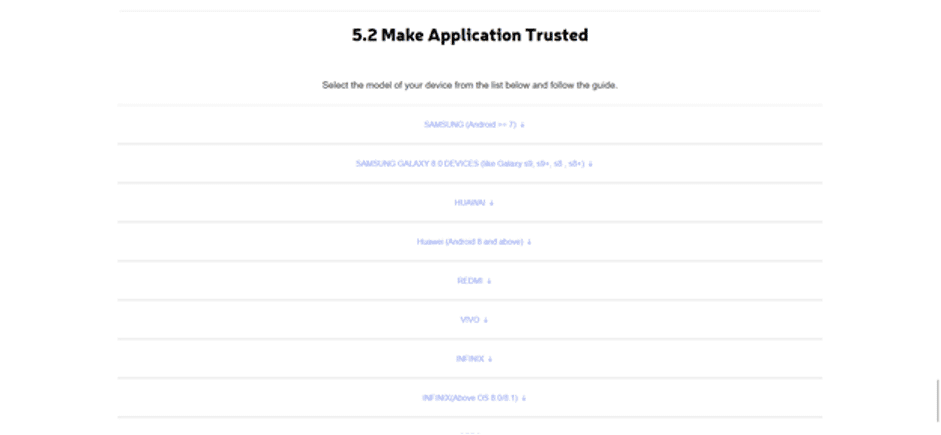 How to Install EvaSpy on Windows
There is nothing special in installing EvaSpy on any PC: the procedure is almost the same as when installing any other application.
Launch the .exe file, choose the installation path, and click "next". You will be asked to accept the terms and conditions and give the required permissions.
If your antivirus software alarms – you need to deactivate it for the duration of the installation.
When the installation is finished, you must ensure the application goes hidden. You will be asked if you wish to hide the icon and need to click yes. Be ready to repeat this procedure several times, as you will be asked to hide it from the "Start" menu, the desktop, and the program files.
You will be asked to activate the "launch on startup" feature, and you also need to click "Agree".
Congratulations, now the target PC is under your observation!
EvaSpy Features
Now let's take a more detailed look at the EvaSpy features. There are dozens, but we will mention here only the most essential and useful, without which there would have been no sense to use this app at all.
Calls
EvaSpy interaction with calls consists of 3 parts: call logs monitoring, contacts inspection, and recording of the calls. In such a way, you will always know if there are some weird and suspicious people in your target's address book and will be able to listen to the calls if something happens. This feature makes phone tracking much easier.
Messages
Be informed about all messages sent and received. Although SMS is not the most popular way of communication now, people still use this service. Moreover, some may think it's safer to share some more secret information, as this service is not so widely used. Well, if you are prepared for everything – nothing will escape from your sight.
Location
Location tracking is the most crucial feature and the forefather of the tracking idea itself. It is hard to imagine a phone tracked without a location monitoring feature, and EvaSpy is no exception. Follow the person everywhere, set restricted areas for them (you will get a notification when a person enters such an area), and view all the location details with EvaSpy.
Social Media
Not many people use SMS now – different messaging apps are more popular. That is why EvaSpy monitors Viber, WhatsApp, Snapchat, Instagram, and Facebook. Whatever people discuss there – you will always know.
WhatsApp spy app will show you all the data that goes through WhatsApp and allow you to read the messages. Moreover, even if people try to trick the system by sending audio files or pictures, you'll still be able to see and listen.
EvaSpy is one of the best apps to spy on Facebook, as it not only allows you to read messages but also records them. This feature is great feature if you do not have a chance to log into the system right now but still need to be up to date.
Although Snapchat is not the most popular messenger nowadays, having a Snapchat spy app is still a good idea, just to be protected from all sides. Who knows, maybe your target decides to discuss some tricky things there because no one would check it in their mind.
Browser Monitoring
EvaSpy allows you to check the browsing history and block some web resources, if necessary. The last one is a great feature if you do not want your target to have access to some shady resources. Of course, it might look suspicious when a person suddenly cannot access a website, but a poker face will always help you: "What site?"
Keylogger
Android keylogger will record keystrokes, meaning you canl always see what people type on their devices. Well, almost always, because it does not work with passwords, but anyway, why would you need to know a password if you see everything people type after logging in?
Other Apps
Among other useful features EvaSpy provides are Gmail monitoring, access to handouts and notes, and even the ability to block undesirable applications – the device user won't be able to use them. Moreover, the whole target gallery will be open for you, meaning you can check pictures and videos stored on the device anytime. We hope you won't see anything that can break your life there.
How Much Does EvaSpy Cost?
In terms of pricing, EvaSpy is pretty flexible. There are different plans available for every platform. What is unusual – you can purchase the EvaSpy app for 15 days only (Android version). It looks more like a trial version but paid and with all features for the chosen plan available. For iOS, it is different, though – only one plan is available.
It is also worth mentioning that buying an Android version can get a Windows one with a 60% discount, and vice versa.
Android
| | | | |
| --- | --- | --- | --- |
| | Basic | Standard | Pro |
| 15 days | $38.95 | $49.95 | $59.95 |
| 3 months | $58.95 | $69.95 | $79.95 |
| 1 year | $98.95 | $109.95 | $119.95 |
Windows
| | | | |
| --- | --- | --- | --- |
| | Basic | Standard | Pro |
| 15 days | $38.95 | $49.95 | $59.95 |
| 3 months | $48.95 | $59.95 | $69.95 |
| 1 year | $88.95 | $99.95 | $109.95 |
Customer Support
The developers fully understand the importance of responsive customer support, which is why they provide all the users with a support email active 24/7. Should you have any problems with purchasing, installation, activation, or features used – you can always use this line to get help.
Evaspy Review: Pros and Cons
Pros:
The app runs in a hidden mode on any device;
there is no need to root or jailbreak the device to install the app;
the pricing plans are diverse and flexible.
Cons:
The navigation panel can be overloaded with features, so it might take some time to get used to it;
For iOS, there is no EvaSpy app since mSpy is offered instead, and their pricing plans are not so flexible.
EvaSpy is a decent representative of the phone tracker market with a very flexible payment system and a set of standard features for a good tracker. The word "standard" has only a positive meaning here – without these features, no one would need such a tracker. We also would like to highlight a phenomenal customer support service, which is always there to help. Overall – a recommend from us!
EvaSpy is a decent representative of the phone tracker market with a very flexible payment system and a set of standard features for a good tracker. The word "standard" has only a positive meaning here – without these features, no one would need such a tracker. We also would like to highlight a phenomenal customer support service, which is always there to help. Overall – a recommend from us!