How to Hack Someone's Kik No Survey
Affiliate Disclaimer: SpyPhone.App may earn a commission from purchases made through our links, at no extra cost to you. Our reviews are unbiased and based on our evaluation of the products and services. Your support through these links helps us maintain our website. Thank you for your support!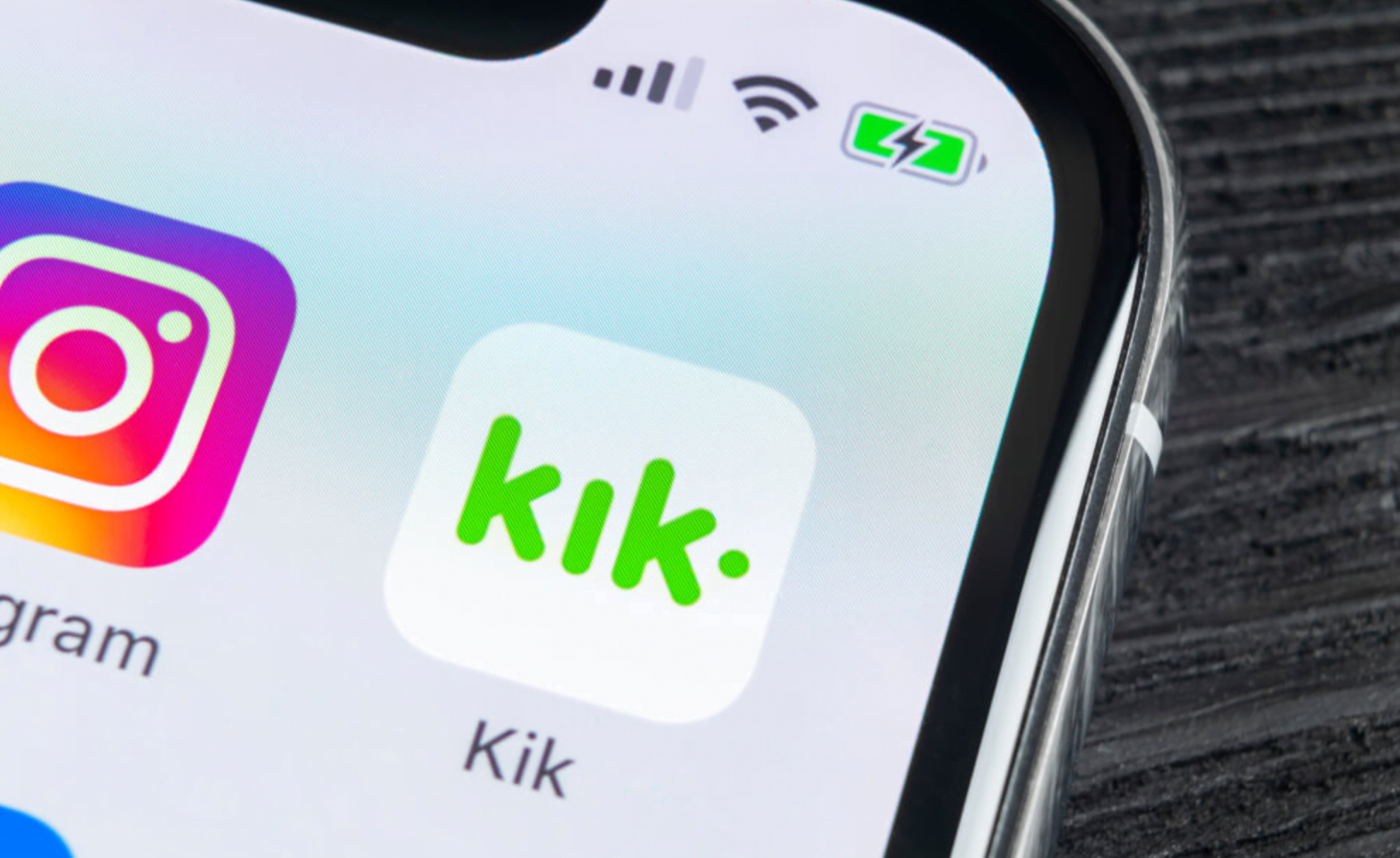 You might have a young teenager at home, and they might have just started using Kik. Or you know that your partner spends too much time there. If you're worried about their online activity on the application, read through our guide on how to hack someone's Kik messenger (all no survey apps discussed).
Kik is an instant messenger application that most teenagers use to send texts, pictures, documents, videos, and gifs. It's just like any other messaging application and can be used for chatting with friends. You can also meet new people and play numerous games. The application also allows you to be anonymous.
If you are worried that your child will be exposed to some potential danger or that your partner has some secret chats, this is the perfect article for you. Here, we will discuss simple methods by which you can hack into someone's Kik account and go through their conversations.
How to Hack Into Someone's Kik Account
Fortunately, it's possible to hack Kik account on mobile. You can try installing a dedicated keylogger or hack application on someone's smartphone to get their Kik account password. This tracking application will run discreetly in the background and obtain all the vital information about the Kik account. You can try other methods like:
Hiring a professional hacker. You can always contact a professional hacker who can quickly hack a Kik account on mobile to retrieve all the conversations.
Using phone spy apps. You can install spy phone apps that will run discreetly in the background and store all the conversations you can later access.
Using password reset. You can also try resetting the Kik account password to access your child's Kik account. However, for that, you have to know their email address and phone number.
Using keylogger. You can use a keylogger application that will enable you to track your child's keystrokes, and you can see everything that they type on the devices. Using it, you can also hack someone's Kik password without any trouble.
3 Best Apps to Hack Someone's Kik Messenger
Nowadays, you can buy numerous applications and license software to hack Kik accounts. However, most are not great and do not work as they advertise. Here are three of the tried and tested Kik hacker applications you can try.
1. uMobix
uMobix is a popular Kik hack application that is the best choice if you're tracking someone's Kik messenger. The application has a simple interface and offers numerous features to hack someone's Kik without them knowing.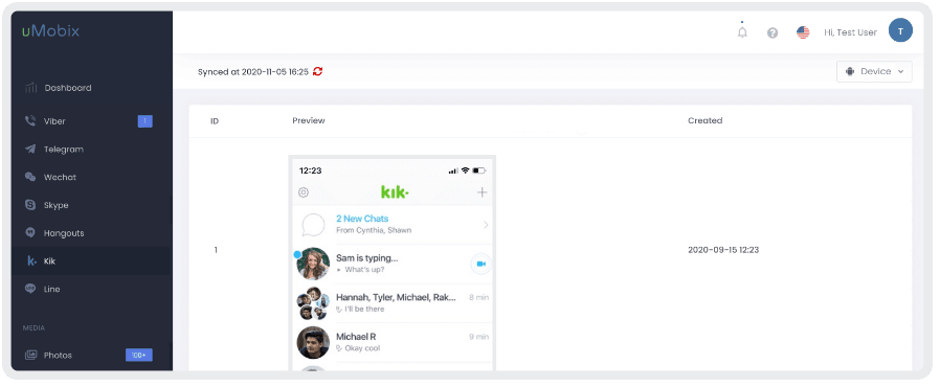 How to Hack Kik on iPhone with uMobix
You have to create an account with uMobix from the official website. Here you can set up the target device.
Next, you have to install the application on the target device discreetly. Remember to disable the Play Protect real-time scanning option, preventing the play store from detecting this application.
Once installed, open the Kik spy app, log in with your user ID, and launch it. Ensure that you grant all the necessary permissions at the end.
Once done, you can easily hack Kik Messenger accounts and view the messages from the dashboard from any other device. This is the best application to hack Kik account on Android smartphones.
2. Cocospy
Cocospy is also one of the best spy phone apps on the market. The application works discreetly and noiselessly in the background, so there's no chance of you being caught. After installing it on the target phone, you must remember to hide the icon.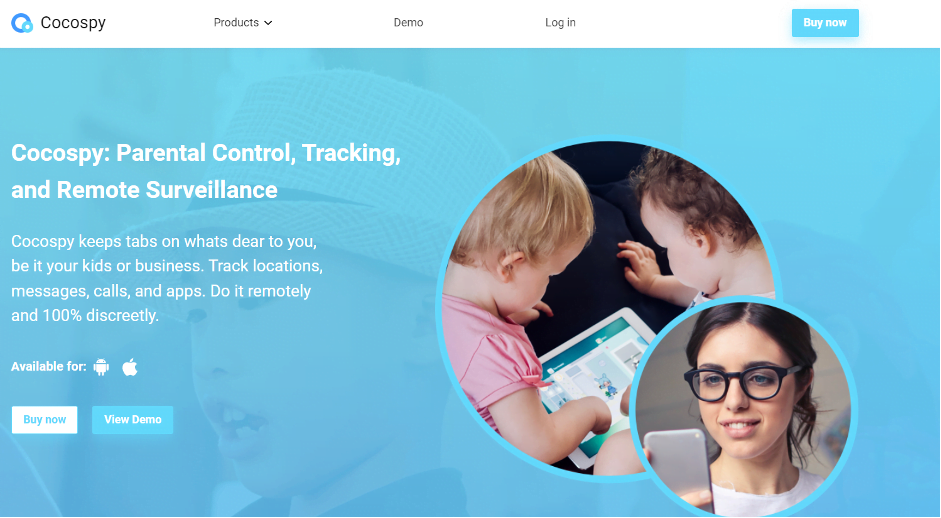 How to Hack Kik on Android with Cocospy
Firstly you have to visit the official Cocospy website and create an account.
Get hold of the target phone, install the application and hide the icon.
Installing the application on an Android device is pretty easy. However, for an iPhone device, you must enable iCloud backup and know their iCloud account details.
Now from the application dashboard, click on keylogger and start hacking Kik password.
Using the application, you can now hack into a Kik Messenger account without them knowing, access all the exchanged conversations along with time stamps, access the media, and track other details like contacts, WhatsApp, call logs, saved media, and much more.
3. mSpy
If you're searching for the simplest yet the best Kik hack applications, then you can use mSpy. The app runs on all the top Android and iOS devices. However, the hacking tool is only supported by Android smartphones.
Nevertheless, the application is pretty easy to use, and somebody can hack a Kik messenger account easily with the stealth mode.

How to Hack a Kik Account Without a Password with mSpy?
To use mSpy, you must visit the official website, fill out all your details and create an account.
In the next step, you need to get hold of the target device. Then go to Settings, followed by Security, and click on Unknown Sources. This will allow the device to install apps from third-party sources.
Now visit the official website of mSpy, download the application and install the Kik hack tool. Once the application is open, log in to your account and launch it. Ensure you grant all the necessary permissions so the app can run smoothly.
So that was all about how to hack a Kik account no survey. Now you can simply visit the dashboard on any other device and select the list of the social media applications on the sidebar. In addition, you will find all the linked Kik accounts where you can easily read the conversations remotely.
Final Words
You're looking out for your close ones, and this is why you're searching for the best Kik hack application to ensure they do not expose themselves to something inappropriate. Now you know how to hack a Kik account easily. You can use the Kik spy app to go through their conversations. This way, you can manage things secretly and sleep peacefully.
FAQ
Is it safe to use free online Kik hack tools?
Using a tool to hack a Kik account on mobile is completely safe as long as you're not providing important personal information like bank details and social security numbers. Besides using hack applications, you can also try to explain the dangers of online chatting to your kids. Completely free tools may be a scam; therefore, it is best to choose a paid app to avoid falling victim to malware.
How to hack a Kik account with no download software on the target device?
If you want to know how to hack a Kik account with no download, we should disappoint you. It is almost impossible to hack into someone's Kik messenger without installing any third-party application on the target device unless you're a professional hacker or know about hacking smartphones remotely. Also, it's not possible to log in without a password.
Is it legal to hack into someone's Kik account?
Technically, hacking into someone's Kik account falls under "invasion of privacy". However, if you're protecting your child from online predators and bullies, many would consider it correct.
👉🏻 You may also like: