The Non-Hitch Free Tools of How to Hack a Gmail Account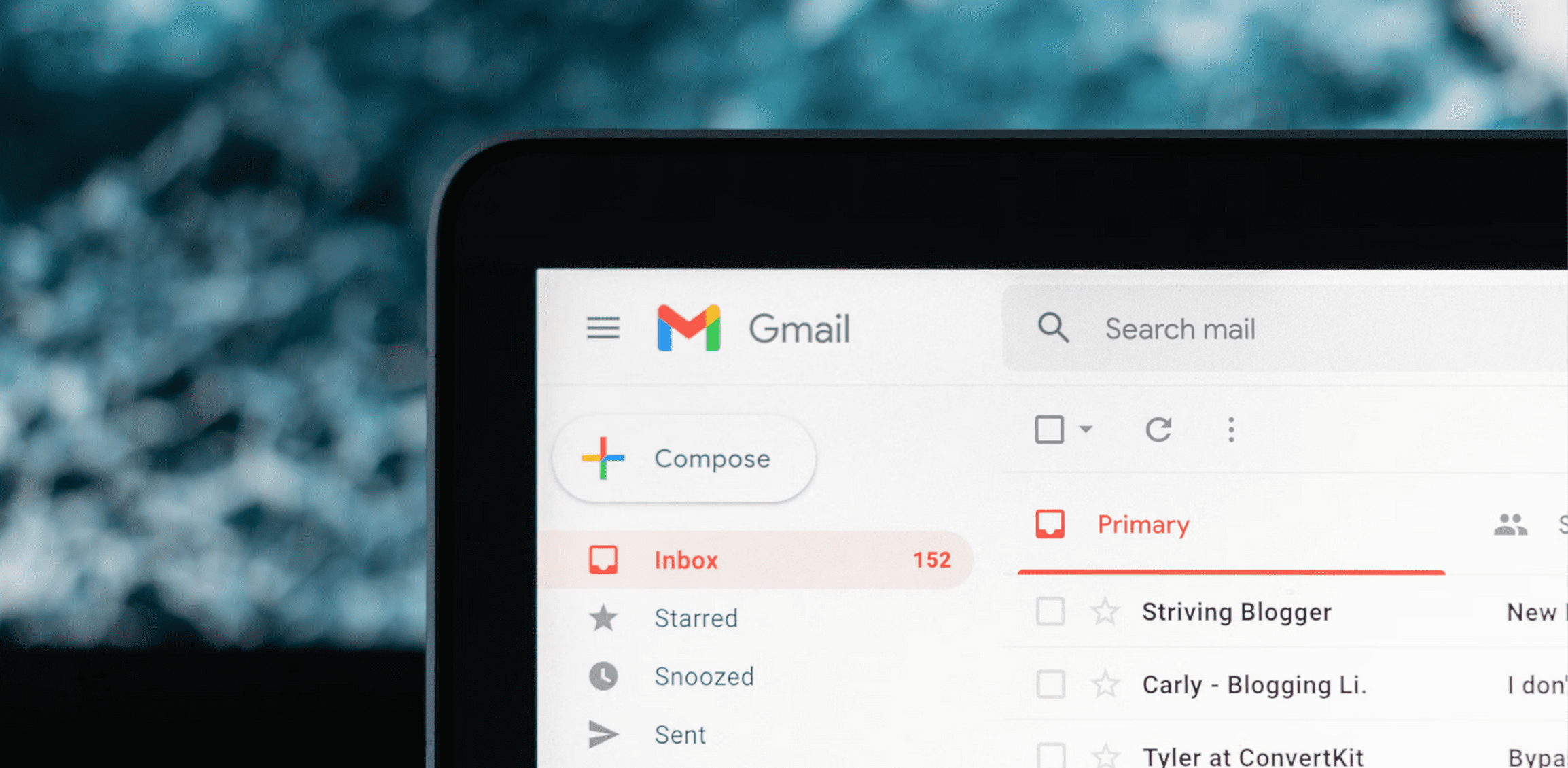 A Gmail account is an email profile provided by Google's service, Gmail. Users can store and manage emails, attachments, contacts, and calendar events. It's relatively comfortable for docs management. It provides access to Google Drive for storing files—no wonder it gets hacked a lot. Is Gmail easy to hack? For some – hardly, but for some – it's more than doable.
Arguments One May State to Hack Gmail Account
Let's highlight the main reasons why someone might wish to hack Gmail account:
Parental control for monitoring your child's activity. So, one will view what precisely the kid's profile contains. There may be correspondence in the mail that indicates that the child communicates with a scammer, for instance.
Hack any Gmail account as an employer to control your subordinates' working moments. This is important, especially when working remotely.
To learn about infidelity. You may want to hack into Gmail to track your partner to see if they are cheating. Yeah, a lot of people do that and catch cheaters.
Are There Any Approaches to Hacking a Gmail Account?
Let's start with the fact that modern technologies can do almost anything. Very few programs left cannot be viewed from the inside. For example, if the messenger Telegram declares its super-secrecy, there is still a data leak. The same goes for the ways to hack Gmail account easily. Use spy apps or other methods to get access.
Ways to Hack into Gmail
The topic of how to hack a Gmail account is appropriately delicate. What becomes popular can have the flip side of the coin. Of course, Google developers say their product is ideal for data preservation. But regardless of that, accessing Gmail information can be achieved through various means. Here are the standard options of how to hack a Gmail account:
Online password generators for Gmail hacking: Use tools that create strong, randomized passwords to better account security and prevent unauthorized access to Gmail. Try to come up with manageable keys and often change them.
Free password tricks to hack someone's Gmail without them knowing: Utilize legitimate strategies and methods to strengthen passwords, such as incorporating a mix of letters, numbers, and symbols.
The forms of phishing and social engineering: It is possible to hack someone's Gmail by employing deceitful tactics to trick individuals into revealing their Gmail login credentials through fraudulent emails or manipulative social interactions.
Hiring a professional hacker as the way to hack a Gmail account without phishing and keylogging: Some may resort to seeking assistance from skilled individuals proficient in hacking to hack into Gmail accounts, often for malicious purposes.
Using tracking apps as the method to hack: Monitoring applications may invade privacy by accessing emails and other sensitive data, posing a threat to Gmail account security.
Remember that hacking account is illegal; use this method only when absolutely necessary.
3 Best Monitoring Apps to Hack a Gmail Account Without Password
As soon as you create a query "hack target's Gmail account" in the search engine, you will see many options. We have worked out in detail 3 of them.
uMobix Gmail Hack Tool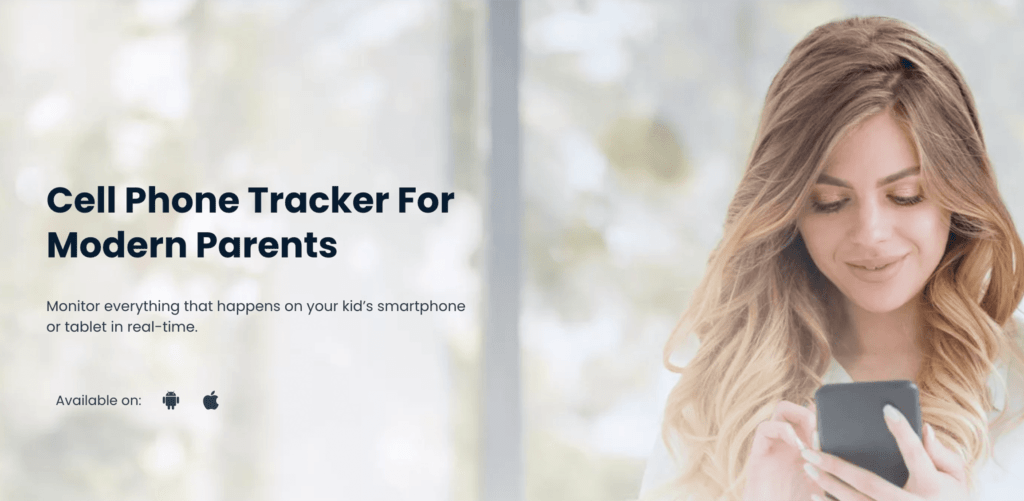 uMobix is considered to be one of the most reliable monitoring software. It allows you to find the answer to how to hack Gmail account. This Gmail hack app is entirely anonymous. Moreover, installation and start-up take up to five minutes. The service provides more than 40 robust features. It confidently maintains a leading market position in the Gmail hack tool niche.
Key features
Real-time incoming and outgoing calls to learn who the person is communicating with.
GPS location monitoring for the best tracking insights.
Access to social media activity to see any likes, saved posts, and direct messages chats.
Remote control functions, easing the access.
Keylogger and browsing history that allows sharing the data.
App and website blocking.
Pros and cons
| Pros | Cons |
| --- | --- |
| Real-time updates from the target device. | The tool to hack Gmail account is not available on iPhone. |
| The website offers a free demo. | Some features work better on Android than iOS. |
| Comes at reasonable prices. | |
| Tool for Android with easy installation. | |
| Customizable sync frequency. | |
Step-by-Step Instruction to Hack Gmail with uMobix
Regarding remote monitoring in incognito mode, uMobix is simply an indispensable tool. No need to install the app. It offers a solution when it comes to how to hack a Gmail account on Android. So, follow the steps that will help you get started with the application.
uMobix is a computer or mobile monitoring app designed for iOS and Android devices, allowing you to track phone activities like calls, messages, GPS location, and more. We have prepared a step-by-step guide for using uMobix to hack Gmail account.
How to hack Gmail account on Android phone
Create an account on the uMobix website.
Select a plan and complete the purchase.
Now, access the target Android device. Download the Gmail hack tool from the website. Disable Play Protect on the target device. 
Now, you need to install uMobix via the apk file and give the necessary permissions. You will be guided by an installation wizard, so running into trouble is unlikely.
To hack Gmail account using Android and stay discreet, hide the app icon when asked. 
Log in to the uMobix online dashboard using your credentials to view the monitored data.
Once it is installed, you are ready to hack into Gmail. Just find the appropriate section in the dashboard.
Always weigh the practicality of using specific methods for receiving information from someone else's gadget. Remember that uMobix is best used for parental control, and informing your kids on its use is vital not to violate the norms of ethics and meet the laws of your country. Using uMobix is legal, but the responsibility for its appliance is on the customer.
iKeyMonitor – Robust Monitoring Software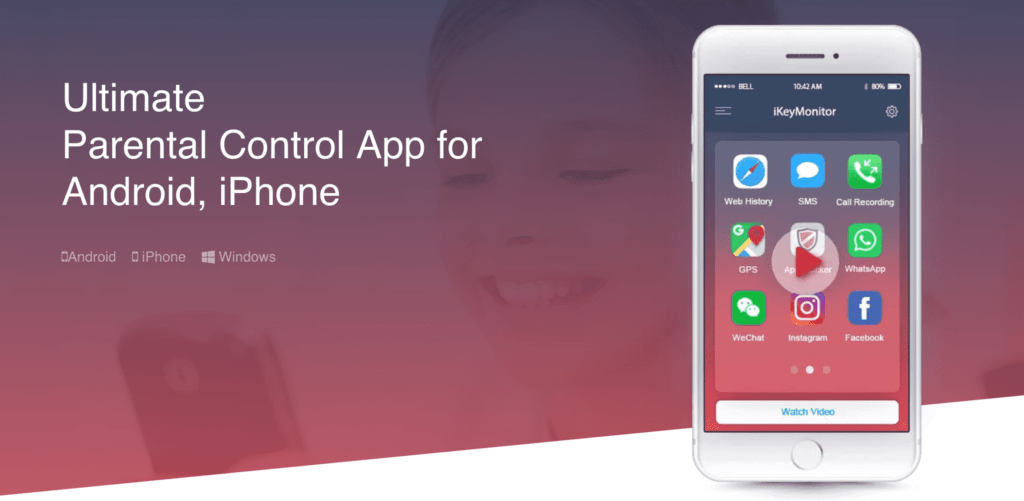 iKeyMonitor is a powerful monitoring app designed to hack Gmail, as well as to get other info from the target device. It is good for employee supervision and enables discreet tracking of activities on mobile devices, providing insights into calls, messages, browsing history, ensuring a safer digital environment. The app for Android and iOS tracking works well to hack Gmail account with ease incognito.
Key features
Keylogging and keystroke recording to catch any detail.
Reading sent and received emails, as well as deleted ones.
Website and app monitoring to learn more about the target person's interests.
Geo-fencing and GPS tracking with detailed instant reports.
Social media activity monitoring and acting as if you're the profile owner.
Pros and Cons
| Pros | Cons |
| --- | --- |
| Adjustable screen-time limit. | Jailbreak or rooting is required; otherwise, only incoming Gmail messages can be tracked. |
| Stealth mode. | Physical access to the device in the case of Android. |
| It monitors a range of apps. | |
| It can block certain websites. | |
| Catches keystrokes on the computer (Mac, Windows). | |
| Free plan with unlimited time use. | |
mSpy Keylogger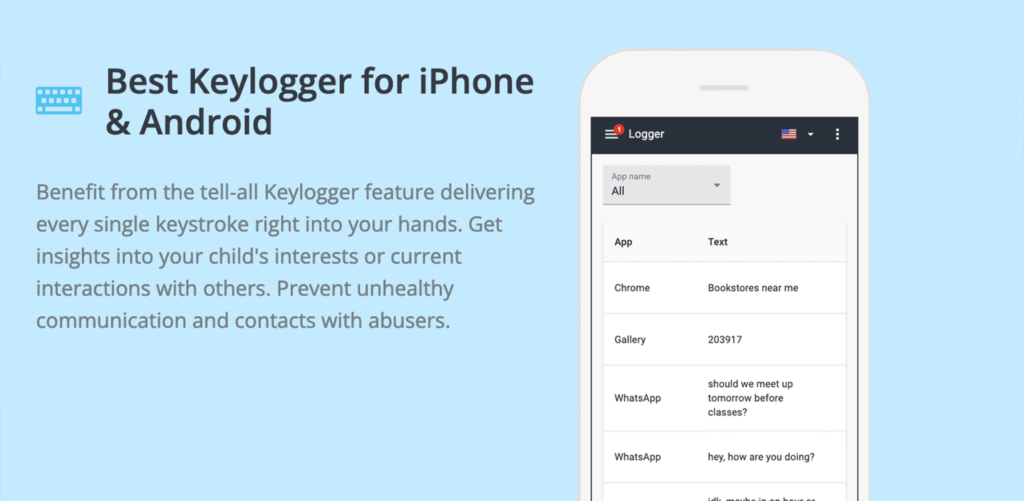 mSpy is a leading mobile monitoring software that aids parental control and employee tracking. Its developers know how to hack Gmail account and specialize in discrete monitoring of smartphones, providing essential insights into calls, messages, app usage, location, and more for a safer digital experience. One can hack Gmail account using the mSpy service.
Key features
Call and text message tracking to gain knowledge of the communication character.
GPS location monitoring that provides detailed reports.
Social media activity tracking to obtain all the secret facts about the person.
App and website usage monitoring that will shed light on their interests.
Keylogger and geofencing features to learn more.
Pay attention that for Gmail monitoring, rooting or jailbreak is needed. mSpy is compatible with iOS 11 – 14.8.1 (also depends on the device model) and Android 4+, as mentioned on the site.
Pros and Cons
| Pros | Cons |
| --- | --- |
| mSpy gives you complete access to your target's call log and location. | The installation process for iOS can be quite tricky. |
| The keylogger tracks everything typed — even text that's deleted. | You need to get a separate subscription for each device you track. |
| Real-time location tracking + alerts if they cross a demarcated area. | Need to access the gadget and perform rooting or jailbreak for in-depth monitoring. |
| Allows you to see texts — including deleted messages. | |
| The great balance of price and features. | |
Free Alternative Ways to Get Info from Gmail
Obtaining information from Gmail can involve email analysis, social engineering, or exploiting vulnerabilities, aiming to access sensitive data illicitly. Learn more about how to hack Gmail account without any software.
Browser Password Manager for Gmail Accounts
Using a browser's password manager to access Gmail is convenient and accessible. Most modern browsers offer this feature, allowing you to save and autofill passwords for various websites, including Gmail. When users log in to Gmail for the first time, their browser will typically prompt them to keep the password. The next time they visit Gmail, the browser will automatically fill in the saved password, simplifying the login process.
Here's how you can utilize password manager as a tool to get info without downloading:
You may just access their PC and unlock their password saved in the browser and hack into their Gmail. If they use Chrome, open this browser on their PC and click on a 3-dot icon on top to enter Settings.
Now, go to Autofill > Passwords and look for a Gmail account.
Click on the view icon against it. If there is a system passcode set, you will have to enter it to view the password and hack an email account.
It's essential to secure your browser and device with strong, unique passwords and possibly additional security measures like two-factor authentication. Regularly update and review your saved passwords to ensure they remain accurate and secure. While this method is free and convenient to hack a Gmail without software and see someone else's data, always prioritize security and consider using additional security tools.
Gmail Password Reset Method
Resetting a Gmail password is a straightforward process to get the info, and it's available for free. Follow these steps to hack Gmail account password:
Visit Gmail password recovery page: Open your web browser and go to the Gmail password recovery page.
Enter the email address: Type the Gmail email address you want to reset the password and click 'Next.'
Enter the last password you remember: If you remember any previous passwords, enter the most recent one you recall. If not, click 'Try another way.'
Use a recovery email address: If you provided a recovery email when creating your Gmail account, you can choose to receive a password reset link there. Follow the link and reset your password.
Use a recovery phone number trying to hack the profile you do not own: If a phone number is linked to an account, you can receive a verification code via text or call. Get access to the target phone for a couple of seconds to obtain the code and reset the password.
Answer security questions: If there are security questions, answer them to verify your identity and proceed to reset the password.
Create a new password: After successful verification, you'll be prompted to create a new password for your Gmail account.
Phishing and Social Engineering – Approach to Get Info Without Password
Phishing and social engineering are deceptive tactics to hack into Gmail. These manipulate individuals into revealing sensitive information such as passwords, credit card numbers, or personal details. Phishing typically involves fraudulent Gmail accounts, emails, messages, or websites that impersonate legitimate entities, tricking individuals into providing their confidential data.
In phishing free method attempts to hack into Gmail, cybercriminals create convincing emails or messages that appear to be from reputable sources like banks, service providers, or government agencies. These messages often contain urgent or alarming requests, encouraging recipients to click on malicious links or download malicious attachments. Once the victim interacts with these elements, they may be directed to a fake website to collect their login credentials or download malware onto their device. Scammers can hack into someone's Gmail with the help of that data.
Social engineering exploits human psychology and trust to manipulate individuals into revealing sensitive information. It is considered to be a free Gmail hack tool. Attackers often impersonate trusted entities, use pretexting, or exploit a person's desire to be helpful. To hack Gmail account likewise, they might pose as a colleague, tech support, or a company executive attempting to gain access to privileged systems or information. As a rule, the victim makes no survey.
Preventing falling victim to phishing and social engineering involves education and caution. Individuals should verify the authenticity of communications, especially if they request sensitive data or interest urgent requests. Be cautious of unexpected emails; never provide a username and password through unfamiliar websites or suspicious links. 
Regularly update software and operating systems to patch vulnerabilities that cybercriminals may exploit. Educating employees and individuals on recognizing and reporting phishing attempts is crucial in maintaining a secure online environment. Given all the above, these are 2 effective methods to hack into Gmail of the person of interest.
Points to Consider to Protect Your Gmail Account
Securing your Google account is crucial for safeguarding your personal data and digital privacy. Here are essential tips to protect your Gmail account security:
Strong passwords: Create a robust and unique password with a mix of letters, numbers, and symbols. Two-Factor Authentication (2FA): Enable 2FA for an extra layer of security. This typically involves a code sent to your mobile device, enhancing account access protection. Use it as a protection from the hack into Gmail account.
Regular password changes: Change your login data periodically to reduce the risk of unauthorized access. Ensure each new password is unique and not used for other accounts.
Recover the account information: Consider your recovery email and mobile phone number are up-to-date. These are vital for account recovery if you lose access or forget your password.
Security checkup: Periodically perform a security checkup on your Gmail login page. This allows you to review recent account activity, connected devices, and permissions granted to third-party apps.
Secure browsing to keep your account safe: Use secure connections (https://) and be cautious while browsing websites. Avoid downloading attachments or clicking links from encryption-less sites or suspicious sources.
Remember that with regular monitoring of your Gmail accounts for unusual activity, you'll keep your finger on the pulse of safety. If you notice anything suspicious, change your password immediately and report the incident to Google.
Final Thoughts
The number of email users worldwide will only grow. After all, having a Gmail account is really convenient; you can share information, sort documents, and arrange photos in different folders. Naturally, this is the kind of data holder that can become an aim for those seeking a way to hack it. We have reviewed all the important information on how to hack Gmail account and vice versa – how to protect it from such action. 
Awareness of potential threats, regular security checks, strong passwords, and two-factor authentication are crucial defenses. Safeguarding one's Google account and password manager is vital, ensuring personal privacy and data integrity. Hopefully, the detailed guide above was helpful to know how to hack Gmail and stay on the safe side. 
👉🏻 You may also like: