How to Hack into Someone's Skype Account Without Their Password: Top 3 Tools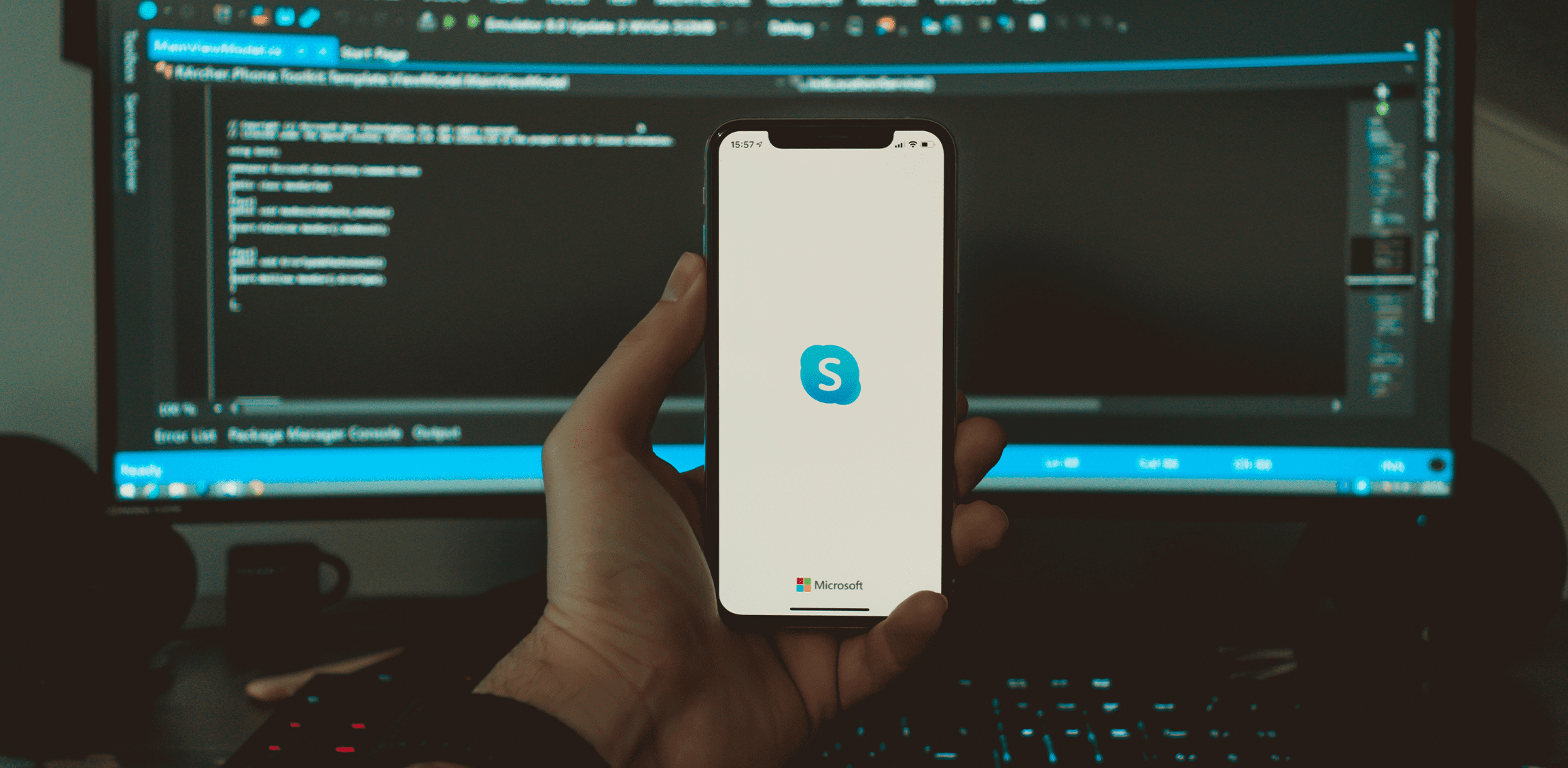 Skype has become an indispensable communication tool that connects people all around the world. It allows users to make voice and video calls, send chat messages, and share files with friends from anywhere. While Skype can be incredibly useful, some parents and employers may be concerned if it's used right. That's when you may need to hack Skype accounts. But how? Continue reading because, in this blog post, we will share some secrets on how to hack someone's Skype safely.
Why Would You Need to Hack Skype?
There are a few potential motivations to hack someone's Skype, but most of them boil down to security reasons:
Monitoring child's undertakings on their Skype account to protect them from dangerous contacts
Ensuring your partner isn't involved in suspicious interactions
Tracking employee's Skype messages and calls to see the performance
Preventing data leaking from corporate Skype accounts
Evidently, we have covered just the most reasonable rationales. Some people may want to hack into Skype account for unethical reasons, such as bullying or identity theft. But in this blog, we are focusing only on ethical motives.
Warning: Before considering any attempt to hack someone's Skype account, it is absolutely critical to check the legality of doing so in your jurisdiction. While it's allowed to monitor your minor children's activity or your employee endeavors on the corporate accounts, there are still limitations on what kind of monitoring is legal. Consult a lawyer if you have any questions about the laws where you live.
Is It Possible to Hack Someone's Skype Without Knowing Their Password?
While Skype's security is robust, no system is perfectly safe from a breach. A professional hacker can break into someone's account even if it's protected by a super strong password or two-factor authentication. But if you are a parent without technical knowledge, there are simpler ways to hack someone's Skype.
How to Hack Someone's Skype: 5 Methods
If you are using the same device and a target person forgot to log out of their Skype, you can sneak into their active session without needing any password. But if you are dealing with a more complex case, there are a few other ways to gain access to someone's Skype account:
3 Top-Rated Skype Hack Tools
Of course, you can secretly record video calls on someone's computer by using the built-in Windows game bar recorder. However, this method won't work on iPhone or Android as mobile phones don't allow recording a Skype call without notification. The only smart option in this case would be using a special hacking software. In our round-up, we will help you decide which hack app to use to break into someone's Skype account. We have tested multiple Skype hack tools and compiled a list of 3 best ones. Below, we will assess everything from features to performance, so keep reading.
uMobix: Best App to Hack Skype Conversations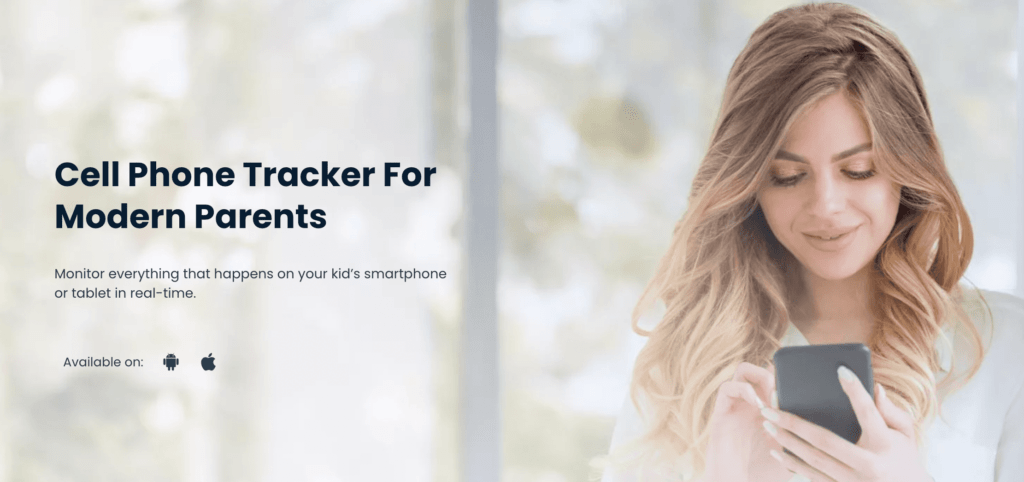 uMobix claims to be the top 1 Skype hack app not just for its extensive feature set and decent performance but also for its unwavering commitment to transparency. Unlike other spying apps that might make bold claims, with uMobix, you will never have trouble accessing someone's Skype account.
The software runs in a stealthy mode on both Android and iOS devices and secretly fetches every message, contact info, and shared media on its way. All the collected information is stored safely in your userspace, which can be accessed 24/7 from anywhere. Thanks to its audio and video streaming feature, you will be able to listen to every conversation that takes place on the target device.
With uMobix at your command, you will be able to fulfill many tasks:
Hack into Skype conversations in a hidden mode 
Browse through the chat and read messages, including deleted ones 
View the sender's details and time 
See the exchanged pictures, photos, and videos 
Track voice and video calls 
Check the online status
Restrict access to Skype account and set screen time if needed

Monitoring your child's Skype activities alone may not be sufficient to protect them. With this in mind, uMobix lets parents restrict dangerous contacts from reaching their kids. With the app's message limitation function, you can easily block communication from any strangers or specific accounts you deem risky.
| Pros | Cons |
| --- | --- |
| Quick setup process | Paid subscription |
| Remote installation for iPhone | Quick access to Android devices is needed for successful installation |
| Many useful features | |
| Excellent performance without lagging | |
| Excellent performance without lagging | |
| Demo version available | |
| No survey required | |
Now that you are familiar with the features, let's discuss how to hack someone's Skype with uMobix. The process will slightly differ depending on the type of operating system the target device is running on.
If you want to hack a Skype account on the Android phone, follow these steps:
Create an account on the uMobix website and purchase a subscription plan.
Download the uMobix APK file from the link provided after login.
Install the app file on the target device. Allow installation from unknown sources if prompted.
Open the app on the Android cell phone and accept the terms and conditions. Enable keylogger and grant accessibility permissions.
Delete the browser history and APK file on the Android device to hide evidence of installation.
Hide the uMobix app icon on the target device so it remains invisible. This can be done through the device app settings.
Wait for the app to collect information and monitor all activities happening on Skype acc from your dashboard.
If you are dealing with iOS devices, you may be able to install uMobix remotely just by knowing their iCloud password. Here's how to hack a Skype on iPhones:
Register and choose the most fitting plan.
Enter the target device's Apple ID credentials on the uMobix website.
Initiate device verification (if needed) to get a one-time passcode on the target device. Approve the login request on the iPhone.
Enter the passcode on the uMobix site. Select the right device if the Apple ID is linked to multiple devices.
Wait for uMobix to finish syncing data from the connected device, then access the dashboard to view tracked activity.
Do not expect to see all the target's data in your uMobix dashboard immediately. It takes about 24 hours for the app to do the initial transfer.
mSpy: Monitor Skype Calls, Messages and Media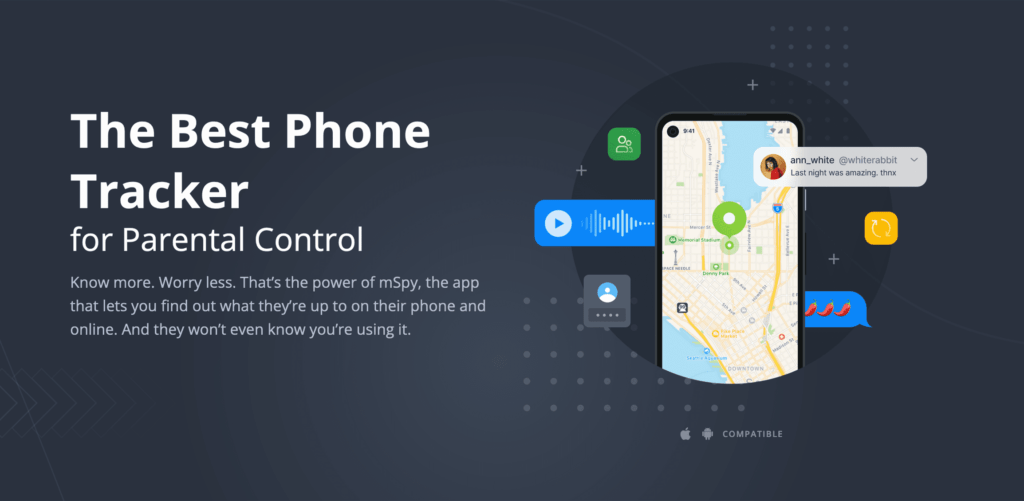 mSpy is a good alternative to uMobix. This spy software excels in all sorts of areas, including Skype tracking. It has proved to be incredibly reliable in Skype account hacking. mSpy guarantees discreet, constant access to Skype and other social media activities on Android devices. 
mSpy is powered by practically all features necessary to hack Skype account on someone's Android:
Messages sent or received via Skype
Skype video and photo files
Access to calls, phone camera, and web cam 
Regular screen recording
Notifications every time taboo keywords are typed
Application blocking feature
| Pros | Cons |
| --- | --- |
| Simple installation | Rooting is required for more advanced features |
| Screen recorder | No free trial |
| Responsive support | Keylogger and screen recorder work on Android devices only |
| Invisible mode | |
Minspy: Good App to Browse Through Skype Chats and Messages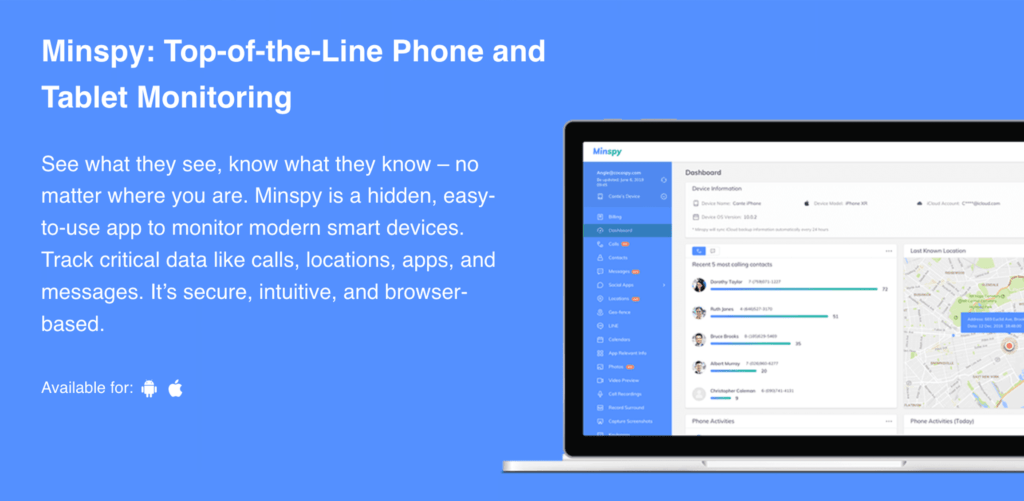 If you want to easily hack into Skype account and see the messages via the remote control panel, Minspy will be a good choice. Just like with the above two competitors, Minspy allows users to sneak into someone's account without a Skype password and monitor their private chats and contact details. While this app can't record Skype endeavors on iOS devices, it compensates for this downside with a flexible and fair pricing system. 
Minspy grants users access to the following features:
Text, media, and call logs through Skype
Viewing contacts and profile info 
Tracking shared files/links
Reading deleted messages
| Pros | Cons |
| --- | --- |
| Reasonable pricing | Skype call and message tracking is available for Android users |
| Intuitive platform dashboard | Limited functionality |
| Stealthy mode | No free download |
| Keystrokes recorder | |
| No root is needed | |
👉🏻 You may also like: How to Hack Someone's WhatsApp Account
Free Tips on How to Hack Skype Account
If you want to hack into Skype account only once, spying software might not be the best solution. Before you make any purchase, you may try free methods.
Browser Password Manager
One free option some people try in order to hack Skype account online is using saved passwords in a web browser on their Mac or computer. The good news is that you don't need to be a hacker to fulfill this tactic. Many browsers like Chrome or Firefox allow users to save their login information for different accounts.
If the target person has previously saved their Skype ID and password in their browser's password manager, you will be able to easily retrieve it. Just go to the saved password manager and copy the Skype password and username to log into their account. By knowing these credentials, you will be able to log in safely and track messages and any video call.
But just like with any free trick, there are a few disadvantages. Firstly, if the target person uses a master password to protect the saved passwords, this method won't work. Secondly, the device should be unlocked, which is very rare.
Password Reset Method
The next Skype hacking method is a bit more difficult. Hackers first input the username and then use a password reset option to change it. To make it work, you should identify the recovery email address or phone number associated with the Skype account. If you find a way to access any of these recovery contact points, you will be able to initiate a password reset. Open the mail and find a message with a reset link. Clicking the link allows users to set a new password and hack the Skype.
While a password reset is a free method, Skype has protections like confirmation codes sent to the registered email address or mobile phone number to prevent unauthorized access. Overall, this method to hack into Skype account may be less successful against accounts using strong security practices. If this tip doesn't work, a more advanced method will be needed.
Phishing and Social Engineering
The most extreme method to hack someone's Skype is phishing. People involved in phishing try to trick Skype users into giving up sensitive information or account access. Despite being very radical, many people get involved in phishing attacks. According to the Anti-Phishing Working Group, over 4.7 million attacks were reported in 2022, with a serious 150% increase per year since 2019. 
In the context of Skype phishing, hackers can either obtain the target's account password directly or gain control of their email used for password recovery. A common approach is to create a fake login page that looks like a real one. The phishing page is then sent to the target using Skype messenger or email. When the victim enters their username and password, the hacker captures it.
More advanced hackers would make the page look even more authentic and make up a convincing story. For example, the hacker may contact the target, introducing them as Skype support. Usually, they would claim there is some sort of issue that requires the password or recovery email access to resolve. This way, they get access to someone's Skype account.
👉🏻 You may also like: How to Hack a Gmail Account
Tips on Keeping Your Own Skype Account Protected From Hacking
Our Skype accounts contain private conversations, personal information, and contacts we want to protect. Even though Skype creators rely on encryption, any account is vulnerable to hacking attempts if not properly secured. The consequences of a compromised account can be severe, from identity theft to damaged relationships.

Thankfully, there are steps you can complete to prevent unwanted access to your Skype account. Here's what you can do to protect your account from unauthorized logins:
Create a complex password using random phrases with letters, numbers, and symbols. Avoid common passwords (e.g., 'qwerty' or '1234567890').
Enable two-factor authentication for an extra layer of security on your account.
Be wary of emails, links, or messages asking you to log in to Skype or reset your password.
Keep your devices locked when not in use.
Monitor your account activity in reports and be alert for any unauthorized logins. Change passwords immediately if detected.
Use an antivirus program to protect against malware or hacking attempts.
Don't use public WiFi to access Skype, as it exposes your traffic to eavesdropping.
Cover your web camera when you are not using it to prevent your device from snooping.
You don't necessarily need to follow all these steps. Implementing even a few of these tips will greatly reduce the risks of falling victim to security threats.
Final Thoughts on Skype Hacking
Throughout this article, we've outlined some of the most common techniques people apply to hack into someone's Skype account. If you were looking for a way to hack your child's account, the spying apps would be the most secure and reliable method. If you were simply seeking to secure your own Skype, make sure to use the protection tips suggested in the article. 
References:
https://bja.ojp.gov/program/it/privacy-civil-liberties/authorities/statutes/1285
https://apwg.org/trendsreports/
https://support.skype.com/en/skype/all/privacy-security/